The sun is coming, the beach is not far away, the feet are bare. The perfect opportunity to focus on the prettiest sandals of the season that will tread the sand, squat our suitcases and become one with our little denim shorts.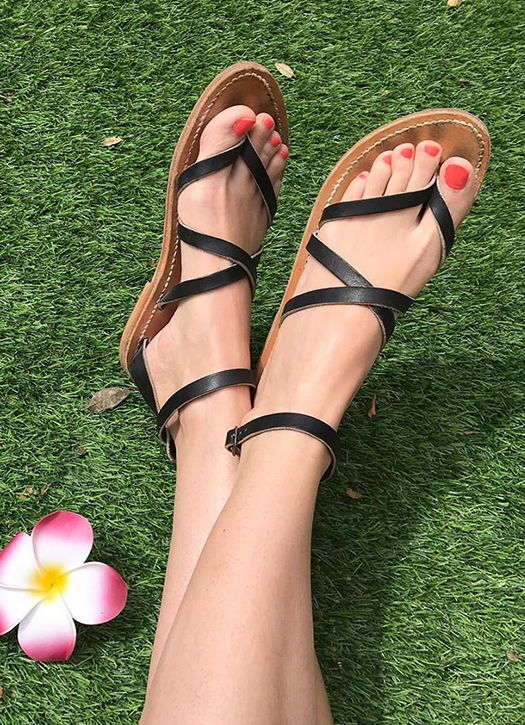 The timeless sandals by K. Jacques continue to find their place on all of our summer outfits. Top: you can personalize your pair for free, from the leather to the sole through the color to the letters to be engraved, online alone or in video if you need professional advice. Make an appointment by email at info@kjacques.fr . Allow three weeks of delay!
Epicure leather sandals, K.Jacques , € 225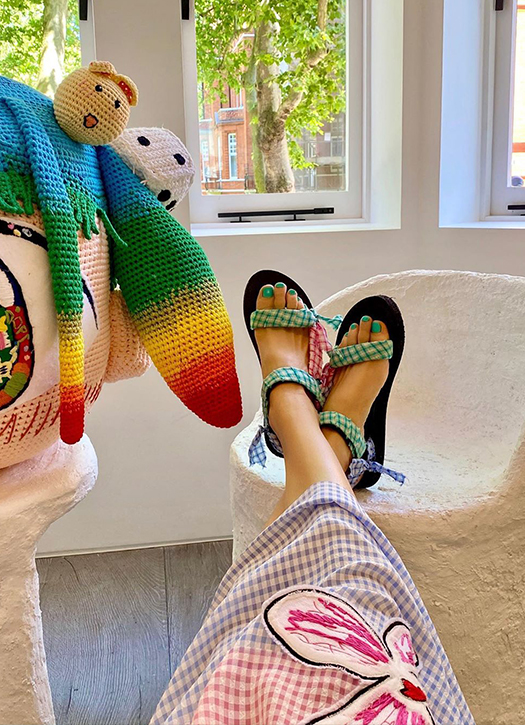 Do they remind you of the arrival of a bus of German tourists? And yet. Arizona Love has created a buzz with its bandana-print dad sandals that all fashionistas are snapping up. They are also adorned with seashells in collaboration with Timeless Pearly or a gingham pattern with Mira Mikati . In short, you will not be able to miss it!
Trekky Mira Checks sandals, Arizona Love x Mira Mikati , 165 €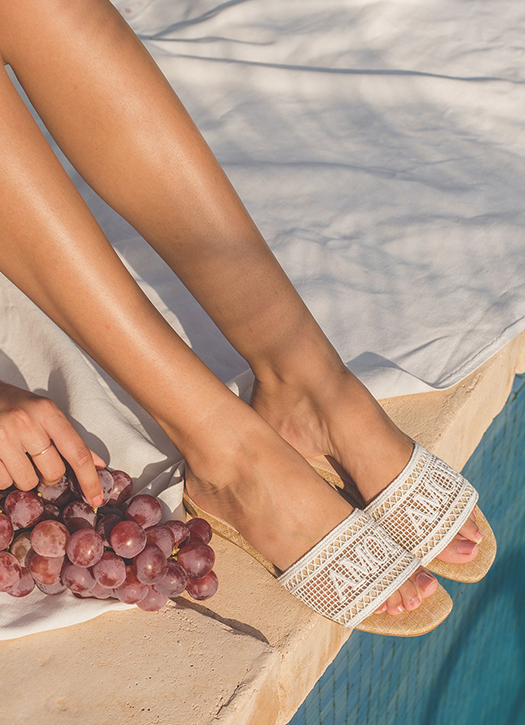 Holidays are also the time of love and hugs in the sun. The Arteana mules are inspired by Florentine dolce vita and are best worn in the evening, with a pretty satin midi skirt for an elegant aperitivo.
Roma flat sandals, Arteana , 270 €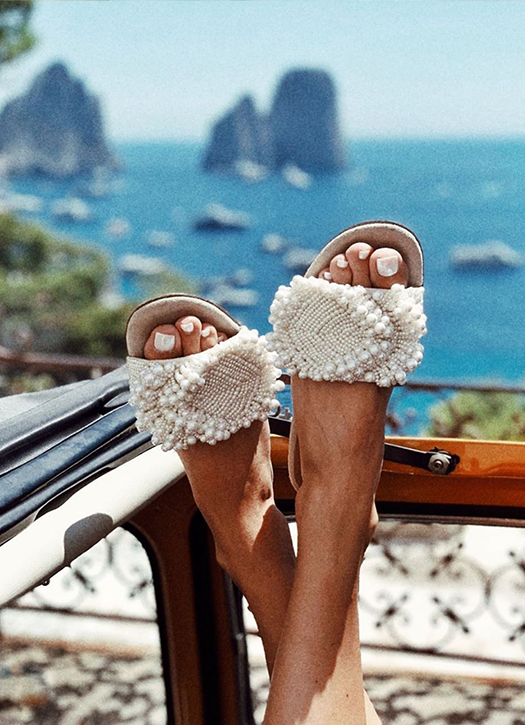 In summer, we wear so few pieces that we should not hesitate to bet on really wow accessories to stand out. # Extravaganza : Fiorina's little beaded mules , made in Italy and adorned with pearls of all sizes, will be enough to bring character to a light dress.
Flat beaded mules, Fiorina , € 179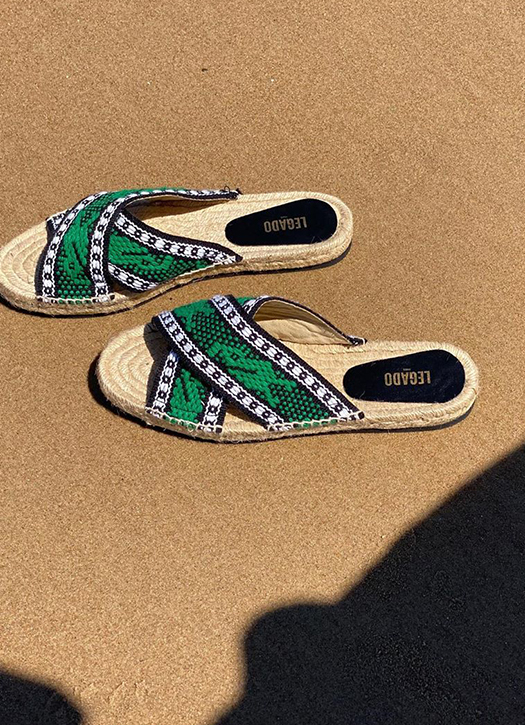 Legado brings the art of traditional Mexican weaving to the simple espadrille by having each pair handmade by local artisans. Result? Colorful, original and comfortable tatans to put on in town or on the playa.
Espadrilles To Water Ducks, Legacy , € 120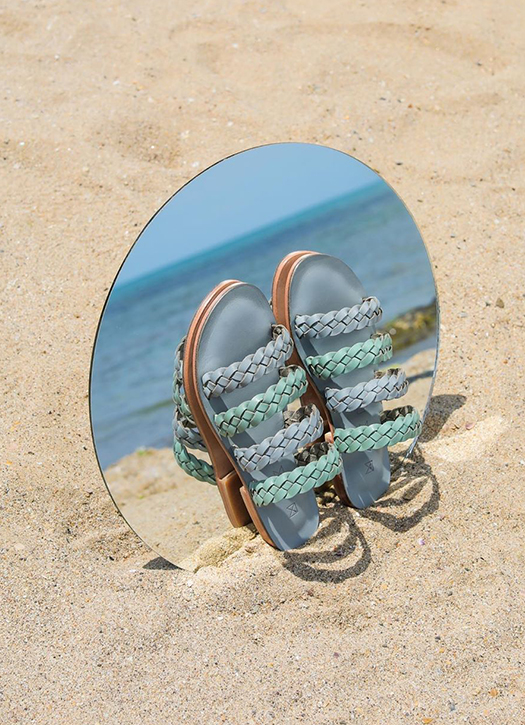 It's impossible not to fall for the pastel shoes from the Turkish label Maki Sandals , made with ancestral techniques from the Mediterranean coast. Braided leather, the combination of blue and green (all we love), nickel finishes and small comfortable padded soles make this the pair that we will not leave this summer.
Sea braided sandals,Maki Sandals , € 202.90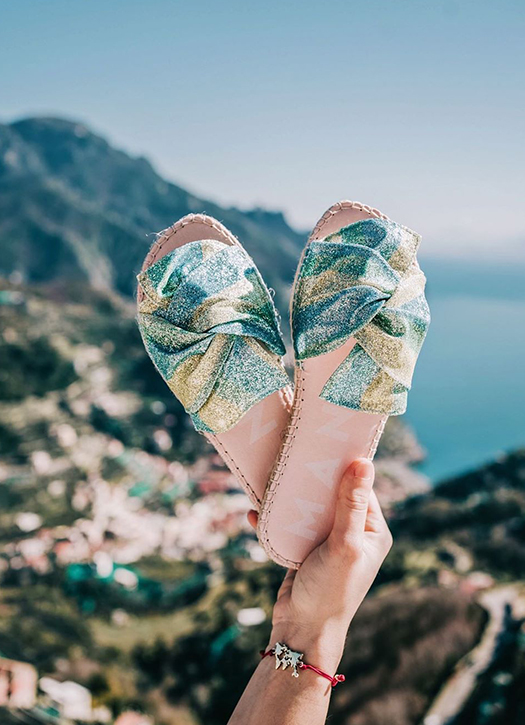 Handcrafted in Spain , Manebi espadrilles shine with a thousand lights thanks to this knotted blue glitter fabric that gives our feet a Disney princess look. All light, they will come out ideally with a large white shirt and a small orange bag.
Pastel blue flat sandals, Manebi , € 120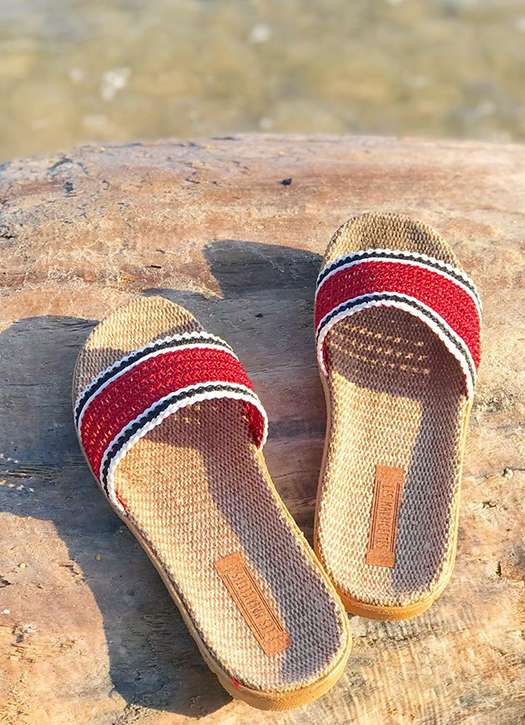 Inspired by the " little lady " who kept her in the South and dragged her slippers in her kitchen, Amandine wanted to offer a cool return to this vintage and popular icon. It gives the Mauricettes, braided linen tap and at bargain prices, discounts up to date with colors that throw.
Red crochet-style slides, Les Mauricettes , € 26 on sale at € 20.80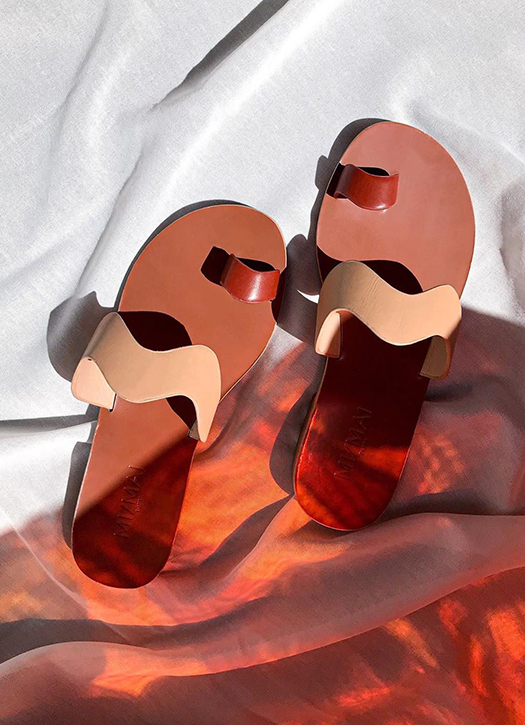 Wear your sandals like a small work of art? Challenge accepted with the nude and ultra-design model of Mi / Mai which maintains despite the feeling of walking barefoot. Resolutely elegant and unfussy, they can be drawn for any occasion.
GOA nude sandals, Mid / May , € 179 on sale at € 139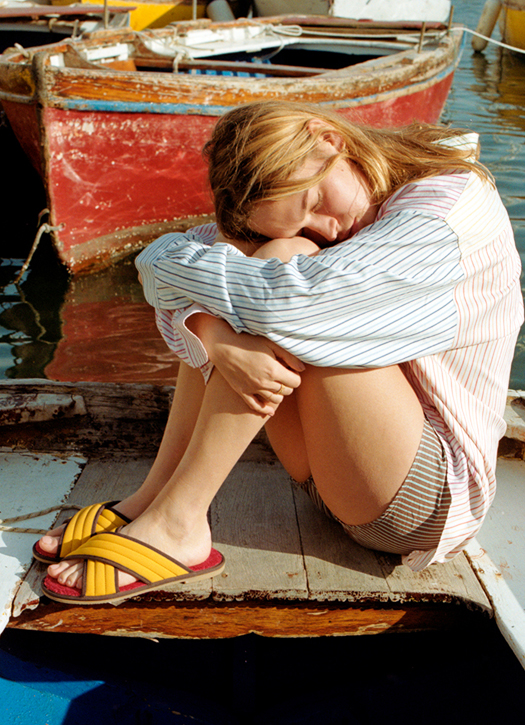 It's a bit like quitting the slippers in your hotel room and dyeing them into downright stylish pumps. Nomasei treats the beauties of summer with these crossed mules with round soles and terry- lined so that you can feel at home everywhere.
Hotel de la Plage mule in neoprene and Ocher sponge, Nomasei , € 125
Also discover the sandals with small heels and 10 pairs of mules for sunny days .