An affordable star-studded table, participating in a 100% champagne dinner, enjoying a late third service at trendy tables... a tour of the most mouth-watering venues of the moment.
The best star studded tables in Paris at half price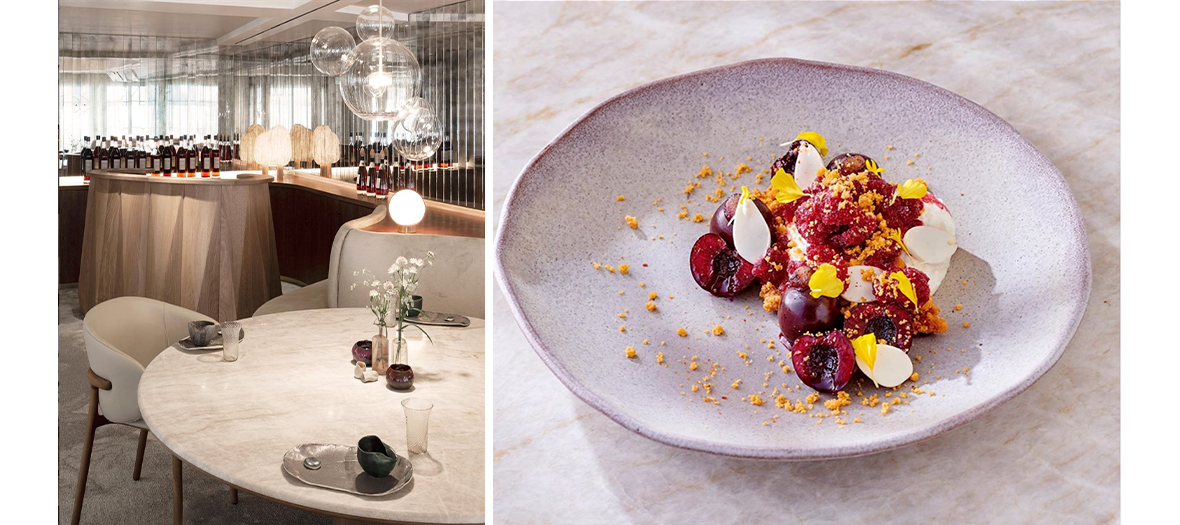 "Your guest is our guest," such is the credo of the Tous au Restaurant operation, celebrating its 10th anniversary. Here is a golden occasion to tour star tables at friendly prices: Marsan by Hélène Darroze (€175), L'Abeille of the Shangri-La (€215), Armani Ristorante (€120), Mavrommatis (€120), Qui plume la Lune of Jacky Ribault (€90)… With a half priced tab, you can have two for the price of one—unbeatable.
Until the 13th of October 2019, information and reservation on www.tousaurestaurant.com.
A midnight broth and off to bed
The concept? Enjoy a great meal during a third serving hour in a stylish restaurant, in the spirit of a midnight ramen the Japanese are wild about.
Shouk, Le Pantruche, Yard, Le Grand Bain, in total 13 leading Parisian tables will be presenting on Fridays and Saturday evenings at 10:30pm a unique menu with appetizer, main course and dessert with a bottle of Asahi Super Dry Japanese beer.
€20 per person by reserving on line with lefooding.com, until the 26th of October.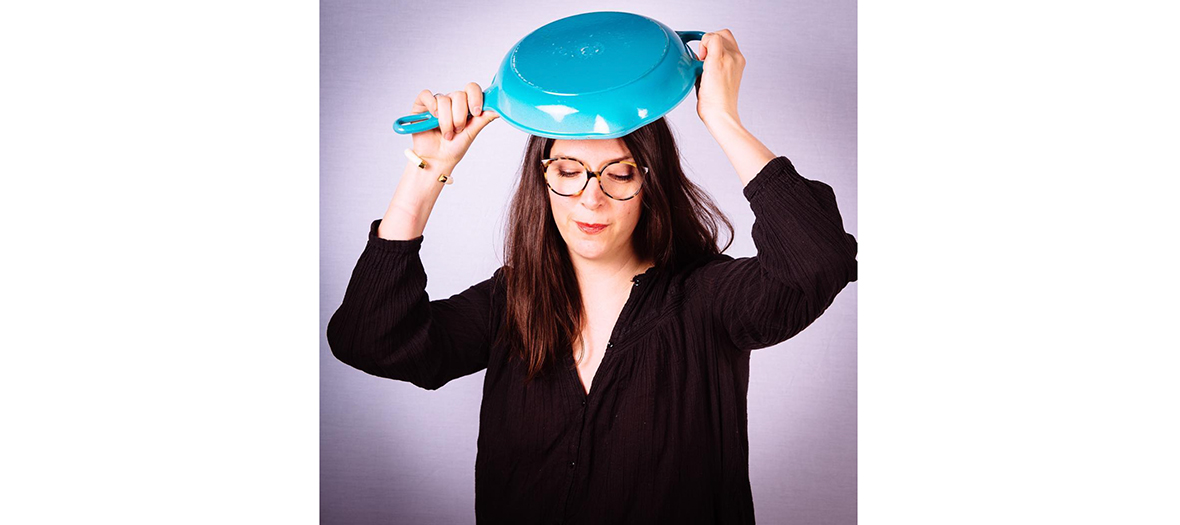 "Have you heard of apetalk"? Contraction between aperitif and talk, this new monthly rendezvous takes place every 2nd Wednesday of the month at the Galeries Lafayette Champs Elysées food court.
From 7:30pm to 8:30pm, Julie Gerbet, food critic and creator of the podcast À Poêle, hosts on her mike one of the restaurateurs and artisans present at level -1 of the new department store. Recording is public and the stands stay open, an ideal occasion to discuss venues, products and know-how around a drink and a slice of pâté en croûte.
Upcoming dates? The 9th of October with Clovis Ochin, owner of the restaurant Yard and expert in natural wines, the 13th of November with À la Mère de Famille and the 11th of December with Kaspia.
Free entrance and conference. More info on www.apoele-lepodcast.com.
Galeries Lafayette Champs Elysées, 60 Av. des Champs-Élysées, 75008 Paris
A concert-dinner in a music studio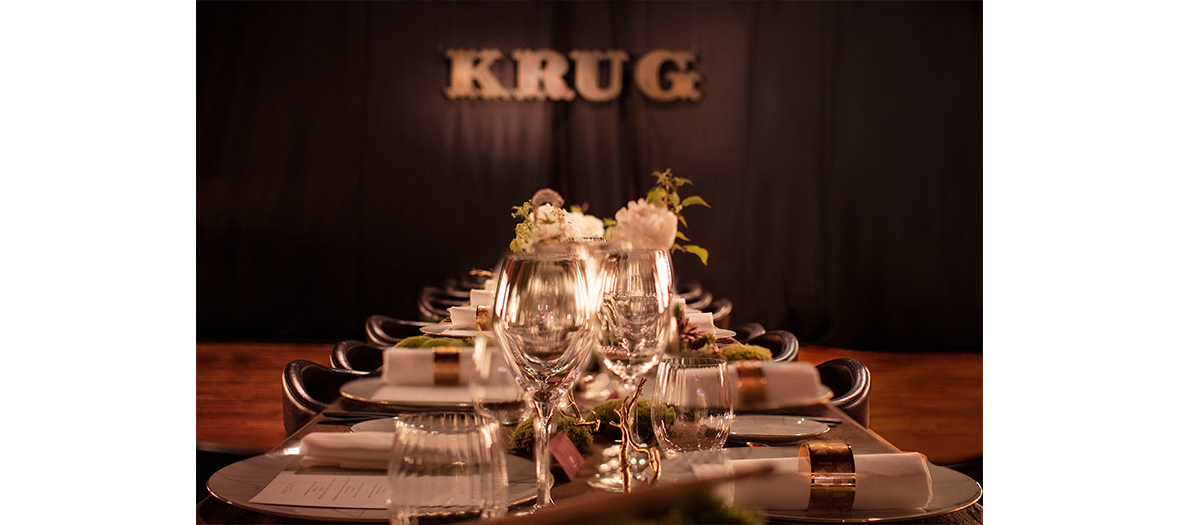 What is the common denominator point between Krug and music? Within the venerable champagne house, the cellar master composes vintages like musical partitions. To live this in real life, experience, Krug is setting up within the Ferber recording studio.
This place of legend, that hosted leading artists from Serge Gainsbourg to Iggy Pop, including Martin Solveig, is morphing into a dining room for three exceptional meals elaborated by star chef Julien Lefebvre(Château Cordeillan-Bages) in harmony with the house bubbles. To whet appetites, Krug is offering to participants an immersive acoustic sequence reproducing the characteristics of the Grande Cuvée 167th edition. Wild.
Rendezvous from the 24th to the 26th of October, €250 per person by reservation www.krug.com
6 Rue Pierre Mouillard, 75020 Paris
The chef of Mercerie Marseille is featuring at Maison Plisson
After Camargue with Armand Arnal and Brittany with Hervé Bourdon, Maison Plisson pursues its foodie tour of France with Harry Cummins. Originally English, but Marseillais by adoption, the chef of La Mercerie signs a very Southern market-driven menu: gnocchi with fish egg butter and crab meat (€15), roast lamb and carrots glazed with citrus fruit and saffron (€24), pickled melon and raw cream (€9).
From the 26th of September to the 26th of October at La Maison Plisson Saint-Honoré.
Maison 1729 is bubbling over
If you only swear by the bubbles of Ruinart, you are going to be delighted. The famous house is taking over Atelier Richelieu to create an ephemeral house closed to their vineyards… in the middle of Paris, and whose superb scenograpy was entrusted to artist Vik Muniz.
Do you prefer white wine of rosé? What is your favourite vintage? Cellar directorValérie Radou offers upscale tastings around a wonderful champagne lunch (€120) or as masterclasses (€90). Fans of the brand can rejoice.
Opening on the 10th and 11th of October at La Maison 1729 by reservation.
A 2 star chef in exceptional residence at La Lorraine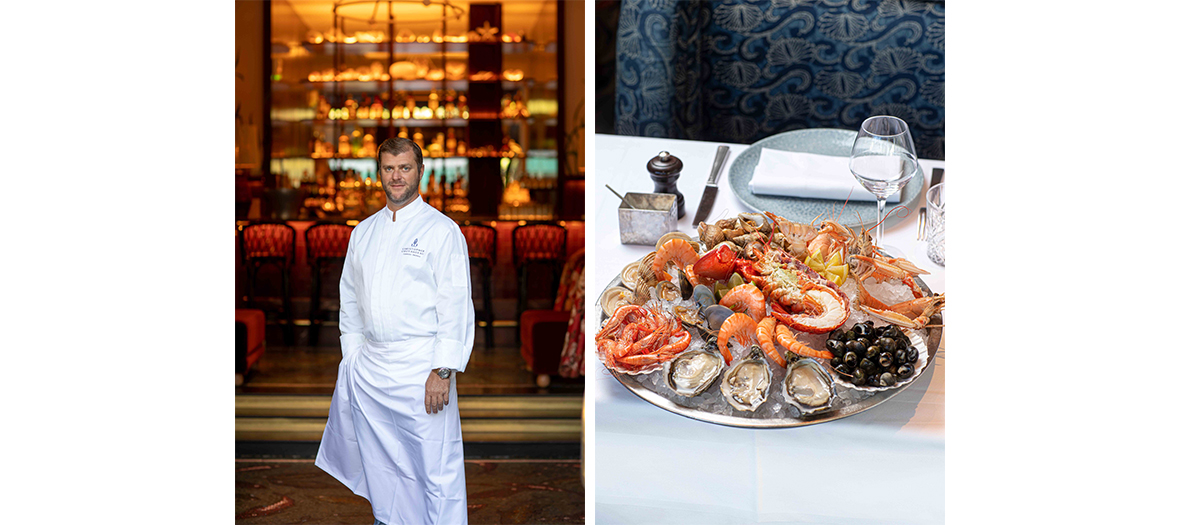 La Lorraine is celebrating its 100 years. To highlight the occasion, the mythical seafaring brasserie on Place des Ternes, recently renovated by designer Laura Gonzalez, has asked two-star chef Christopher Coutanceau to take over the kitchens. Known for his commitment to ethical fishing, the winner of the Sustainable Gastronomy Prize, awarded for the first time by the Guide Michelin, signs a special menu in collaboration with the in-house chef Alain Lamaison.
Result, a carpaccio of smoked tuna, avocado and lemon caviar, a filet of yellow bass, sauce with whisky and coffee, and a French toast brioche with algae and caramel, without forgetting the seafood platter composed specially for the occasion. Happy birthday!
Special menu La Lorraine x Christopher Coutanceau, from the 9th of October to the 10th of November.
2 Place des Ternes, 75008 Paris https://www.brasserielalorraine.com/
Also check out the secret breakfasts of ONA and For the love of food, the first restaurant where you can vote for your favourite chef.