The pitch
Lionel Essrog is a private investigator with Gilles de la Tourette syndrome (a neurological disorder characterized by motor and verbal tics, sometimes leading to profanity unintentionally). After the death of his mentor Franck Minna, assassinated before his eyes, Essrog sets off in search of the truth, and ends up unrolling the thread of a dark affair of a shady promoter who has control over New York at the dawn of its renovation .
A VIP casting
On the plot side, we are at the end of the 50s. However, on the distribution side, it feels like we are back in the heyday of the 90s, and that feels good! If Bruce Willis makes a brief appearance, his character is the pivot around which will then evolve Alec Baldwin - decidedly bankable again since his very successful anti-Trump parodies of Saturday Night Live - and Willem Dafoe, the man with the long filmography as the arms ( Platoon , Born July 4 , Sailor and Lula , The English Patient … ).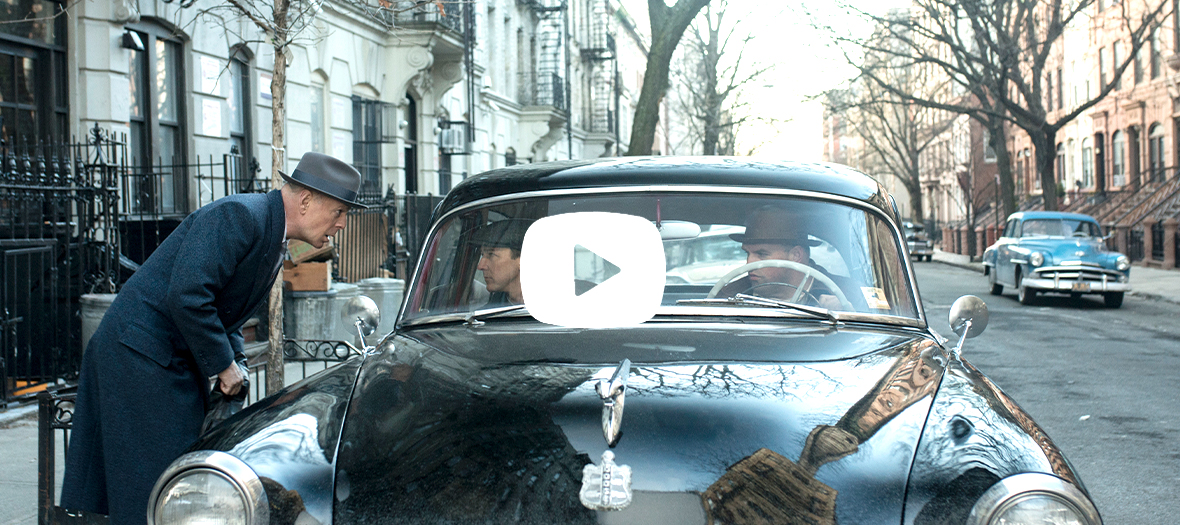 But Brooklyn Affairs especially signs the return of its lead role and director Edward Norton , the actor-chameleon all of the nineties boyfriends were crazy about since his key roles in American History X and Fight Club . The ex of Salma Hayek offers himself a tailor-made role, at the Actor's studio which, if he will probably not bring him this long-awaited Oscar, carries the film by its very fair and sober interpretation.
What we think
Exclusive lovers of feel good cinema or romantic comedies, go your way. On the other hand, fans of film noir, private in raincoats and Stetson, city that smokes through air vents, jazz and the New York of yesteryear will delightfully savor this candy for cinephiles. The realization, polished, offers a scrupulous vision of the Big Apple of yesteryear, from the dumps of Harlem to the eerie streets of pre-gentrification Brooklyn , through the chic Manhattan of the 50s, as the city begins its transformation. . The film denounces the deviations of the American dream, and highlights the possible counter-power exercised by a few citizens aware of the wrongdoings of powerful supposedly indestructible. An elegant film in its production, but also committed.
Brooklyn Affairs , by and with Edward Norton, in theaters December 4