Neil Jordan , the director of Interview with the Vampire , returns to scare the dark rooms with a freeky Isabelle Huppert . To be expected: jump scare, cold sweats and some giggles!
A feminine thriller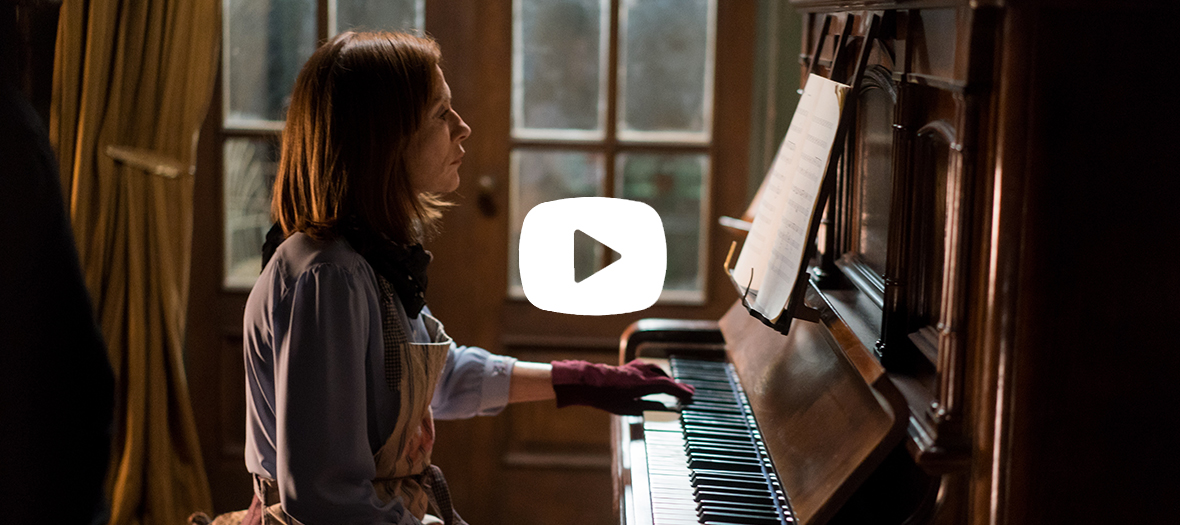 Frances ( Chloë Grace Moretz ), fresh out of Boston, finds a handbag in the New York subway with the contact details of its owner: Greta ( Isabelle Huppert ). F raged by the recent disappearance of her mother, the young woman falls under the spell of this lonely widow. But very quickly, this fusional encounter turns into an obsession for Greta. Wouldn't Frances have thrown herself too quickly into the mouth of the wolf?
A scenario worthy of Stephen King
Manipulations, crimes and lies: the perfect recipe for a new feature film with very Hitchcockian accents. Neil Jordan ( Byzantium ) and Ray Wright ( The crazies ) sign a well-crafted script with a terribly effective plot in the direct lineage of Misery , the film adapted from the Stephen King novel .
Isabelle Huppert, a crazy serial killer
It is never where we expect it to be! After her roles as femme fatale, the actress transforms into an eccentric and crazy killer ... And excels in this new register! To accompany him in his murderous madness, is added a cast that slams: the pretty Chloë Grace Moretz , seen in Sils Maria , the revelation of It Follows Maika Monroe (Erica) and Stephen Rea , the favorite actor of the director.
Also discover: What / If, the new 100% freeky series on netflix with Renée Zellweger as an evil manipulator .
Greta, in theaters June 12