Beauty addicts from all over the planet are wild about it! You certainly know about these girly and furiously cool small cleansing brushes signed FOREO.
The Swedish brand has changed the industry of beauty with its revolutionary products in terms of skin care treatment, adored by stars such as Victoria Beckham and Lady Gaga. With more than 100 prizes, won during many beauty competitions, FOREO embellishes the lives of millions of persons around the world by slipping into their beauty routines.

Open up your ears. The beauty-tech label is installing a new terrific pop-up store at La Défense.
The pop, joyful and coloured universe of the brand is setting up a 25m² ephemeral boutique in the shape of a futuristic spatial vessel featuring all its revolutionary pastel pink, mint green, light blue and vitamin yellow skin products. The must? The possibility of benefitting from the sales with up to -30 % in a place that has stock!
The best-seller to test
The must be tested best-seller: the small vibrating pocket brush LUNA mini 2. With its spikes in ultra-hygienc silicone and T-Sonic™ pulsations, this apparatus eliminates 99.5% of impurities and excess sebum, as well as the rest of the makeup and dead cells in record time. Its 8 adjustable intensities offer a totally personalized cleansing experience. As proof: it cleanses skin with a gel and smooths its texture. You own little spa at home!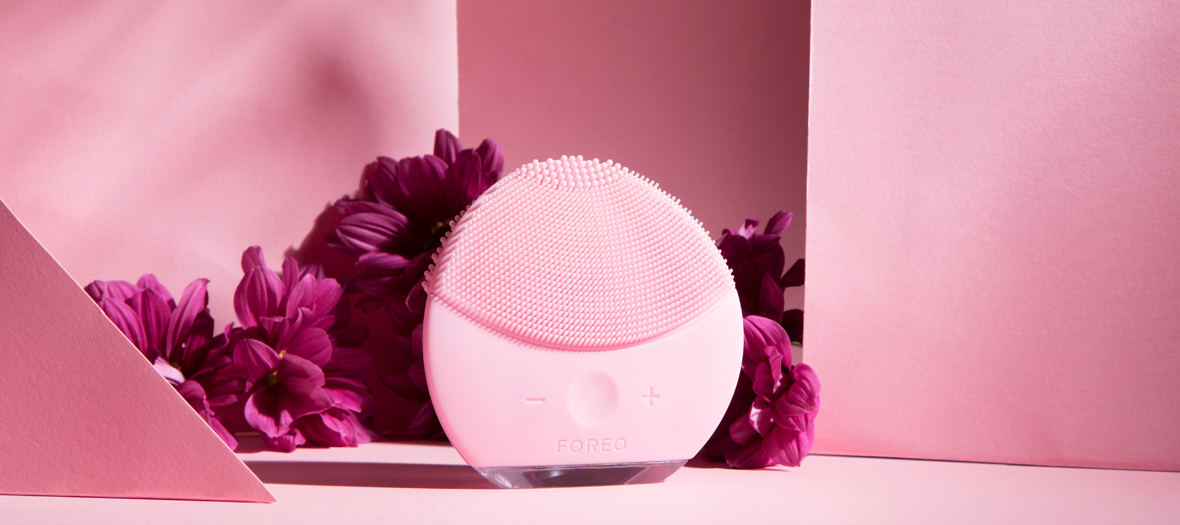 We also like: LUNA fofo, the lastest novelty that uses Artificial Intelligence to analyze the level of skin moisturization and then offers a personalized cleansing routine.
The one everyone is talking about? UFO, a transcendental mask treatment! The principle? An intelligent mask with unequalled virtues, inspired by the beauty formulas of Korean women. So just clip it inside a state-of-the-art gem that uses thermotherapy, cryotherapy, Hyper-infusion T-Sonic™ pulsations, red, green and blue LED lights; thus, it stimulates the product of collagen, unifies the complexion and fights against the bacteria responsible for acne.
In short, the utmost in terms of innovation with spectacular results.
Our favourite compatible mask: Matte Maniac, that treats oily skins like no other, thanks to a concentration or purifying active ingredients such as charcoal that absorbs excess sebum and other impurities on the skin's surface and eliminates everything softly. At the same time, extracts of snow lotus and witch hazel help to appease skin while reducing pores.
We also like Shimmer Freak, a mask infused with caffeine that erases all signs of fatigue in only 90 seconds, refreshes the delicate skin of the eye contour and makes your gaze look less tired. A treatment worthy of the best beauty institutes in Paris.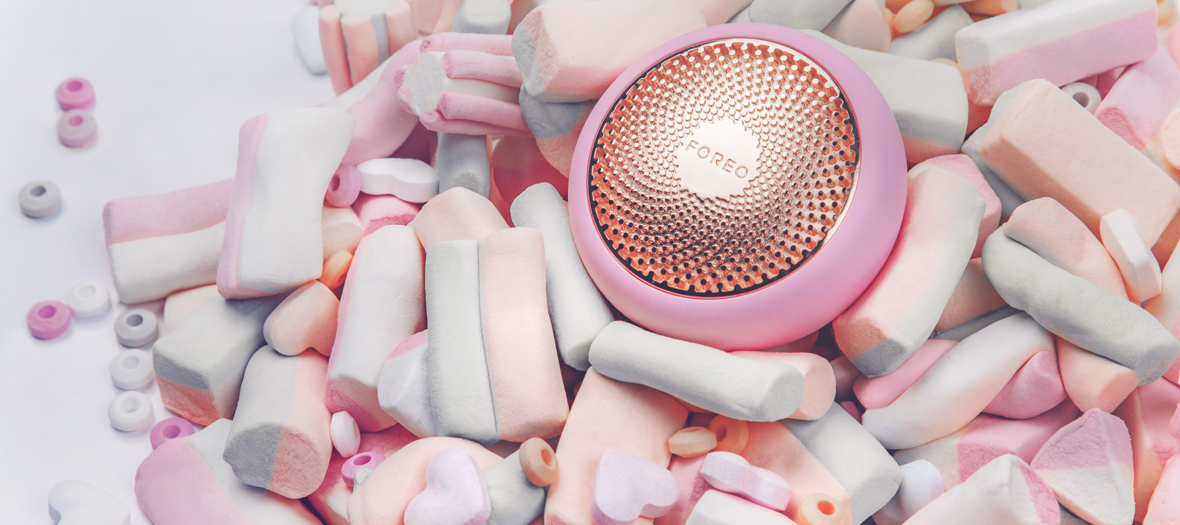 And we must admit that in addition to showcasing a design that makes one really feel like redecorating our bathroom, all the FOREO accessories turn out to be very high-tech and super efficient.
Hours: Monday to Saturday from 10am to 8:30pm, Sunday from 10am to 8pm.
Pop-up store FOREO starting the 9th of January 2019, on level 1 place du Dôme inside the Centre Commercial Les Quatre Temps, Parvis de La Défense, 92800 Puteaux. www.foreo.com