The spirit: after Amour, the Grand Amour. The hot team who launched the most popular hotel near Pigalle is going for a second venue on rue de la Fidélité. Led by the truculent André Saraiva (Le Baron), the trendy gang followed. So did we!
The room to book: Number 304, curated by Olivier Zahm, leading fashion figure (journalist, photographer, founder of the Purple magazine) and well-known party boy. Result, an impeccable bachelor flat, intimate with its thick curtains and accessorized with amazing erotic black and white photographs. In the bathroom, double shower-head (no comment) and Hermès soaps.
Hello, room service? Croissant (4€), pancakes (7€), soft boiled eggs and toast (5€), granola (8€), no need to pick up the phone, you order breakfast on line. And for nibbles, urchin tarama (10€), pâté en croûte (13€), pastrami sandwich (14€) and a no-gluten chocolate cake (7€). Yummy!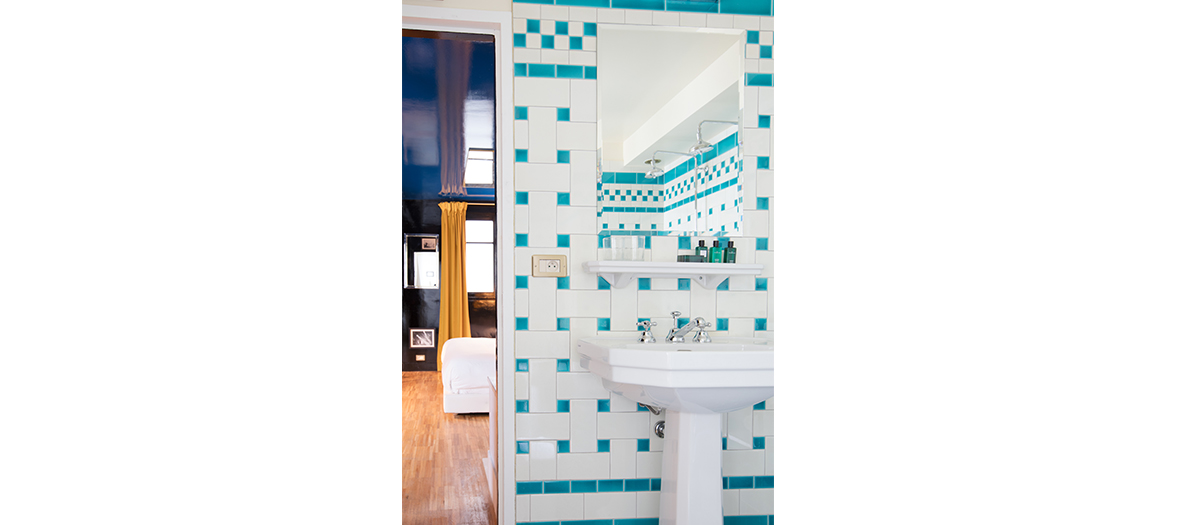 The extra touch: the dining room, accessible to all, with its terrific heated terrace where you meet a wide array of people from the world of fashion, music, the cinema. In short everything that makes one dream. On the menu, oyster platter (7€), chicken breast (22€), beef tartare (17€). Tops, an  authentic oyster hut is available inside the hotel and from the 4th to the 12th , Italian star-chef Martina Caruso is in residence for a very dolce vita menu.
Starting at 190€ per nigh.
Also discover Hôtel Grand Powers, a very unfussy 5 star and the new parisian hotels that will make you want to sleep
© Benoît Linero