Owning a country house is good. But squatting that of others and avoiding any constraint is even better, isn't it? Rather than inflicting paperwork, colossal expenses and year-round stewardship, occasionally renting a room in a beautiful residence not too far from Paris has become, especially since the extended confinements, the air bubble to offer oneself in lovers, friends or family.
This is precisely the observation of the Les Maisons de Campagne brand , the all-inclusive and family friendly concept . To discover: a sublime house and castle in the Yvelines , accessible with or without a car to chill in the forest with your feet under the table. And why not take advantage of the end-of-year celebrations to have a kif with the tribe?
PS: notice to lovers of beautiful surprises! Every Friday evening, an overly cool event takes place in each of the houses around arty rendezvous ( concert , gastronomy , 7th art , comedy club , etc.).
The House of Val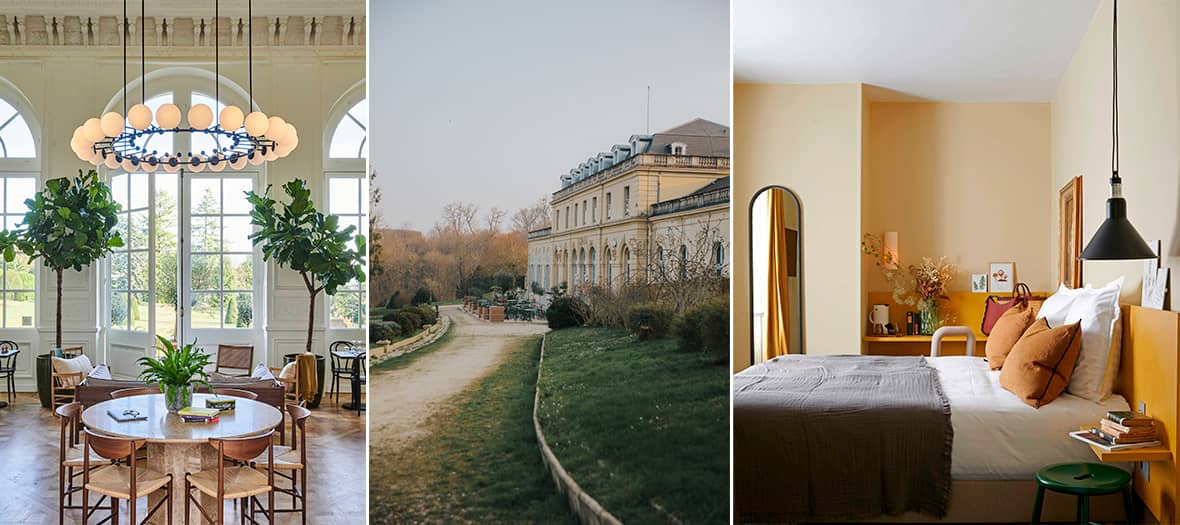 The spirit: theMaison du Val is an incredible former Louis XIV hunting lodge surrounded by nature in the middle of a 4-hectare wooded park near Saint-Germain-en-Laye .
Its added value: a wellness area surrounded by nature where you slip into a heated Nordic bath to relax and detox.
On the food side: Thanks to the all-inclusive formula, we meet for an aperitif, at dinner , for lunch or around Sunday brunch with always a proposal of all-you-can-eat buffets garnished with market, local and seasonal products, at enjoy from the large bright living room with the impression of being projected outside through the huge windows overlooking nature. The dream ! Note for foodies passing through: the restaurant is of course open to guests who are not staying at the Maison du Val and can enjoy lunch (€50), dinner (€65) or a voucher Sunday brunch (€65).
How to get there ? By bus from Saint-Germain-en-Laye RER station (5min), line 2 stop at Château du Val.
Maison du Val , road Forestière des Brancas, 78100 Saint-Germain-en-Laye. 01 30 86 25 00.
The castle of Villiers-le-Mahieu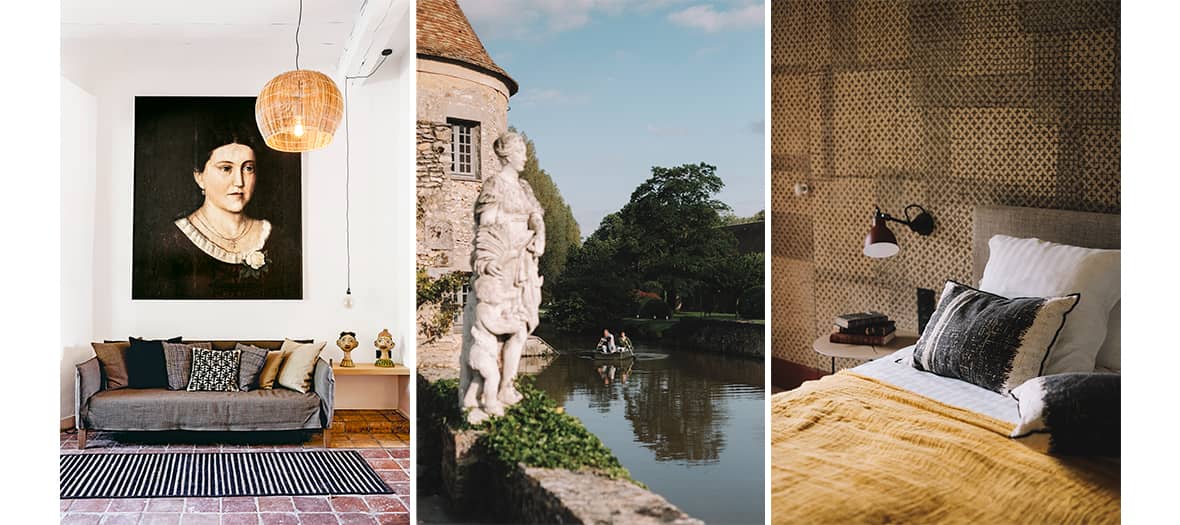 The spirit: right in the middle of a 12-hectare wooded park, the majestic Château de Villiers-le-Mahieu promises a break from serenity in a highly poetic and bucolic setting just a stone's throw from Paris, in a resolutely refined decor.
Its added value: the superb indoor swimming pool open all year round, just to do a few lengths before lounging in the sauna or the hammam , on slots to be reserved in advance in order to have the space all to yourself .
On the food side: hunger will not be on the program! At any time of the day, guests meet at the restaurant in all-inclusive mode for breakfast , lunch , afternoon tea , aperitif or dinner with a gourmet and generous offer around good homemade dishes. Mmm!
How to get there ? Direct train by Line N from Gare Montparnasse , arrival at Garancières-La-Queue (45min) – then 15 min by taxi (about €20-€25).
Castle of Villiers-le-Mahieu , rue du center, 78770 Villiers-le-Mahieu. 01 34 87 44 25.
The offer of the moment
The brand new Les Maisons de Campagne Signature Offer , valid for all stays of 48 hours or more, offers:
15% discount on all room categories on the all-inclusive package (all meals are included in your stay, as well as snacks, aperitifs & drinks, from the first coffee of the day to the last cocktail of the evening)

A late check-out (except Saturday and subject to availability)

For stays of 72 hours and more, a Little Attention pack with a few house surprises.

More info and reservations on lesmaisonsdecampagne.com .