When a secret fashion insider - operating under the pseudonym Camille Monge - and the hilarious illustrator Stella Lory merge, it results in the star comic of fashion week . In bookstores on January 24, Les rois de la mode may well screw you up and become your new bedside book to devour in an hour flat.
The pitch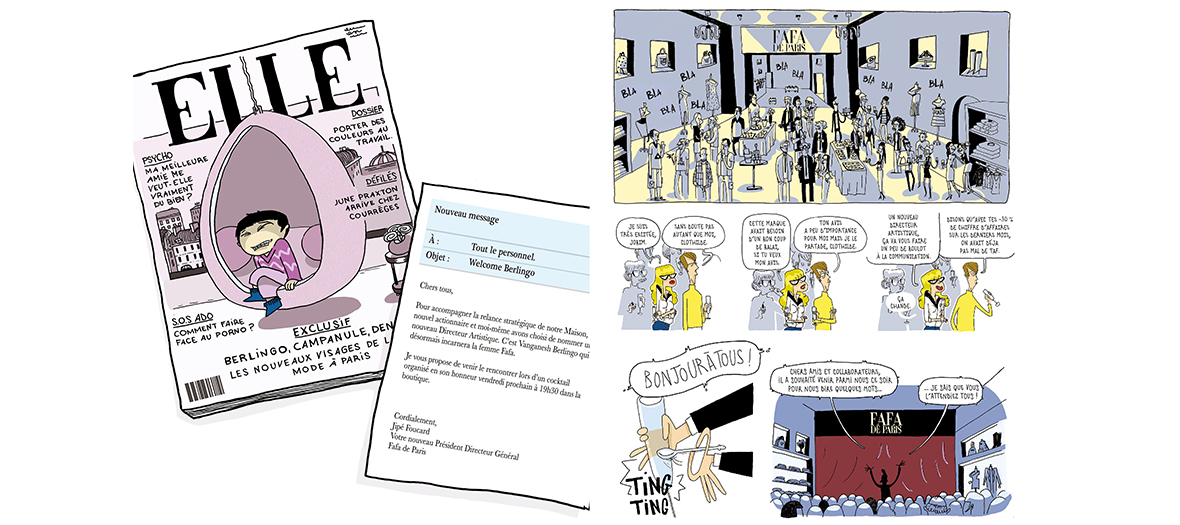 This is the story of Fafa de Paris , a star fashion house of the 80s and now shunned by fashion journalists. To win back the heart of Anna Wintour and others, CEO and shareholder appoint a new DA
Unknown to the battalion, Berlingo is Inuit , capricious and completely perched on his igloo. Validated (by mistake?) By Karl Lagerfeld himself, he carries around with a stuffed seal (" The spirit of his grandmother lives inside ") and offers a vision for the less quirky of fashion. The theme of the next spring-summer show? " BANQUISE CHIC ". It promises...
The already cult phrases
Worthy of Loïc Prigent's Insta-stories , Les rois de la mode is full of crispy replicas that are larger than life. Word.
" We're right on time, Carine Roitfeld doesn't like that. "
" Parade in the suburbs? But no one will come! "
" They put me next to Marie-Claire Germany! Shouldn't be surprised if I shoot them. "
" But we don't care about the clothes. What matters is the image! "
" If Anna loves, God buys. "
Clearly, the scathing and delicious album to offer on the spot to his fashionista girlfriend.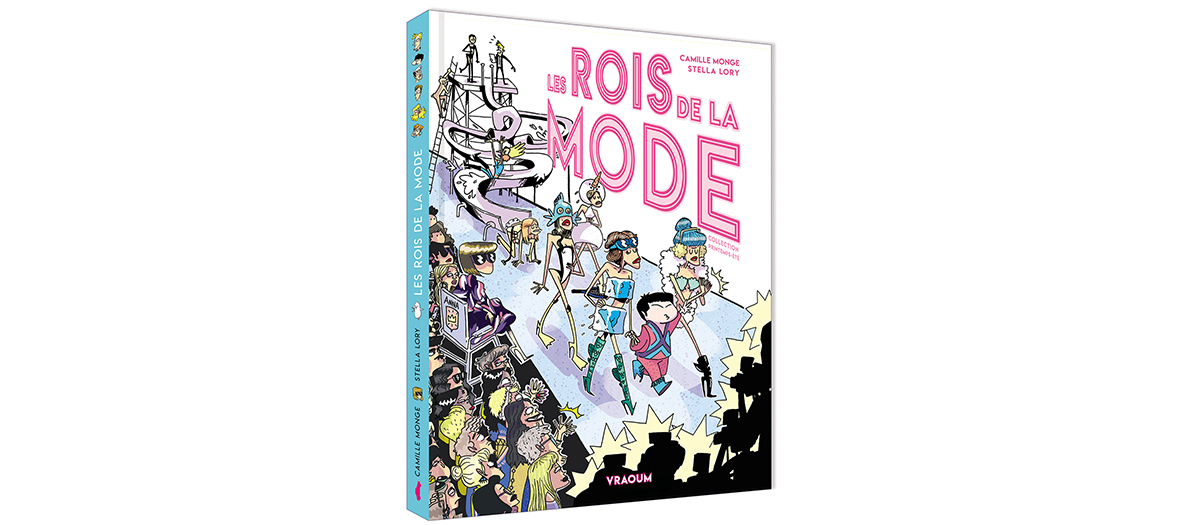 The kings of fashion by Camille Monge & Stella Lory, in bookstores on January 24
Editions Vraoum 96 pages - 18 €
Also discover 5 things you didn't know about Yves Saint Laurent and the new fashionista bible .