The new obsession of cool and trendy girls? Kasimir, the round bag signed Louvreuse. An ultra sexy circular silhouette, a very practical urban format and wildly trendy pastel colours—it's the new it-bag. Good news, this brand new leather goods brands has opened shop in a fab boutique of the 7e arrondissement that has the allures of an ultra pop art gallery.
This is the ideal occasion to discover the unique universe of this made in France label launched by Victoire de Villiers. Art buff and a graduate of the prestigious Ecole du Louvre (hence the name of her brand, Louvreuse), the young lady created collections inspired by famous painters. The famous Kasimir (€290), a homage to Malevitch. Same goes for the trapeze bag baptised Leonardo (Da Vinci), the Eugène (Delacroix) camera bag and the Miro change-purse (€45).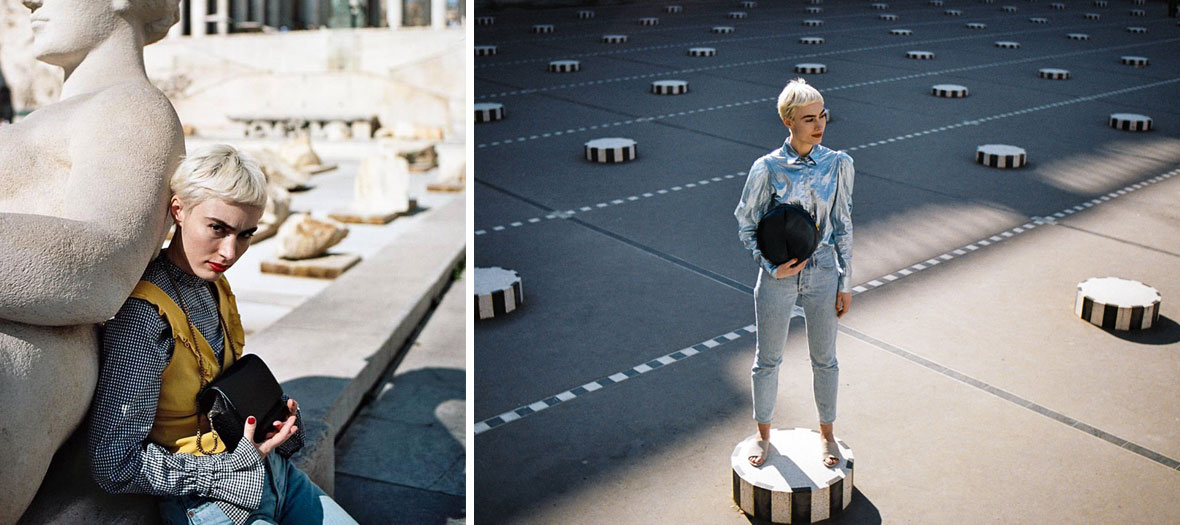 Their common denominator? Streamlined, Italian leathers with stylish details (smooth, velvety, peach skin touch), un French know-how, great finishing (linings with motifs) and truly affordable prices.
We like: the theme programming of the boutique articulated around exhibitions and collaborations with friendly brands. Until the 30th of November, the Bauhaus influence is in the spotlight with Helmut jewellery, ceramics by Cassandre Bouilly and wall upholstery by Wand.
Also discover Rinascimento, the brand that is going to push Zara to the wayside.