For whom? Curly or frizzy hair and hard to tame manes. Lucia Iraci worked with photo studios and the trendiest fashion brands (Bettina Rheims, Yves Saint Laurent, Peter Lindbergh…), before applying her know-how at the service of all Parisiennes by opening her first salon in 2000.
The place: a new beauty setting, located a skip and a hop from the Odéon metro stop… After going through the first door, you enter this very bright loft thanks to its skylight and its pretty freestone walls.
Must-test: the cut by Lucia Iraci in person (count 149 € for a shampoo, cut and styling ) who will master better than anyone your pretty curls and boost your confidence capital in a jiffy.
We like: Since 2006, she has pampered the hair of more than 3000 women in re-insertion thanks to Joséphine, her solidarity salon.
Open Tuesday to Saturday from 10am to 7pm and on Thursday from 11:30am to 8:30pm.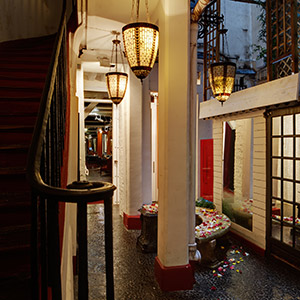 By Julie Levy @levyjulie