It will soon be the HQ of fashionistas in search of original and really hot pieces. It will not have escaped your notice that blouses with large collars have become the obsession of stylish girls ( Leandra Medine or Blanca Miró swear by them). Launched just a few months ago, Maison Flore embodies this new line of stylists obsessed with beautiful detail.
After having inaugurated a nice corner at Bon Marché presenting its decorative selection, Flore offers itself its very first boutique-workshop in the Marais , rue Charlot. A new poetic temple of slow fashion in an ultra-desirable version, with even a space devoted to made-to-order, old-fashioned manufacturing ...
Keychain 2.0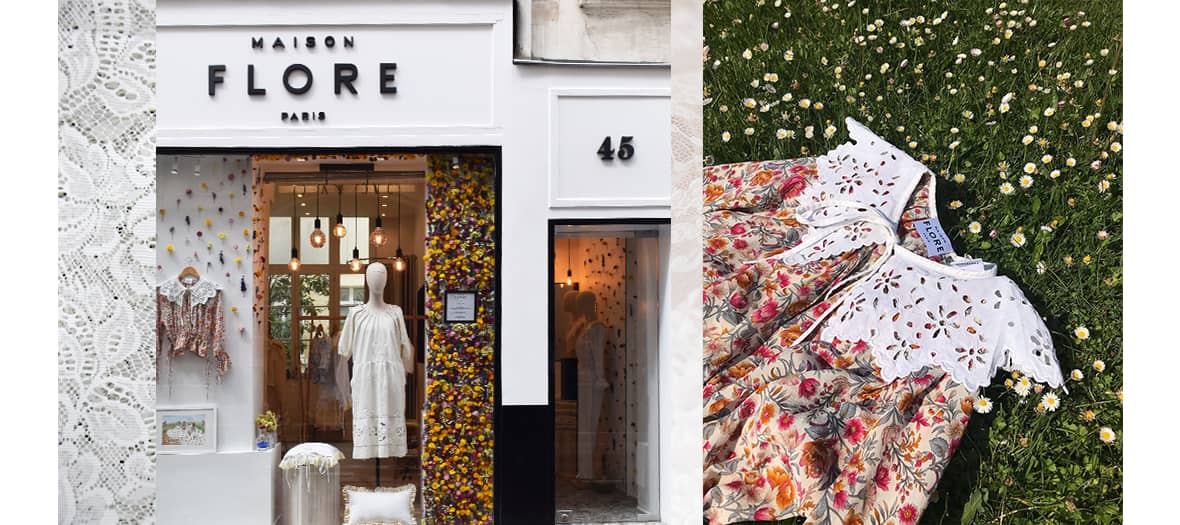 Extremely attached to her family history (the founders of Chocolats Mouren in Marseille ) and to the traditions of yesteryear, Flore revisits the famous linen trousseau that was passed down from mother to daughter. His hobby? Recover superb old sheets (from the 60s to the 80s) in cotton or linen, embroidered or in lace, then upcycled them to give them a second life in the wardrobe of pointed Parisiennes.
This results in highly romantic blouses (from € 290), dress (€ 450), removable collars (from € 50), small bags, scrunchies, placemats (€ 35) and cushions (€ 95), with this old-fashioned contrast. madly in tune with the times. Our summer crush? The Myosotis flying shorts (105 €), available in beautiful floral print fabrics, which borrows from loungewear and men's boxer shorts with visible label and elastic waist (a new ally of tapered legs) but which we will necessarily embark on in the suitcase from our next vacation in the sun, worn with a small top with thin straps and sandals with small heels .
Embroidery: Flore's signature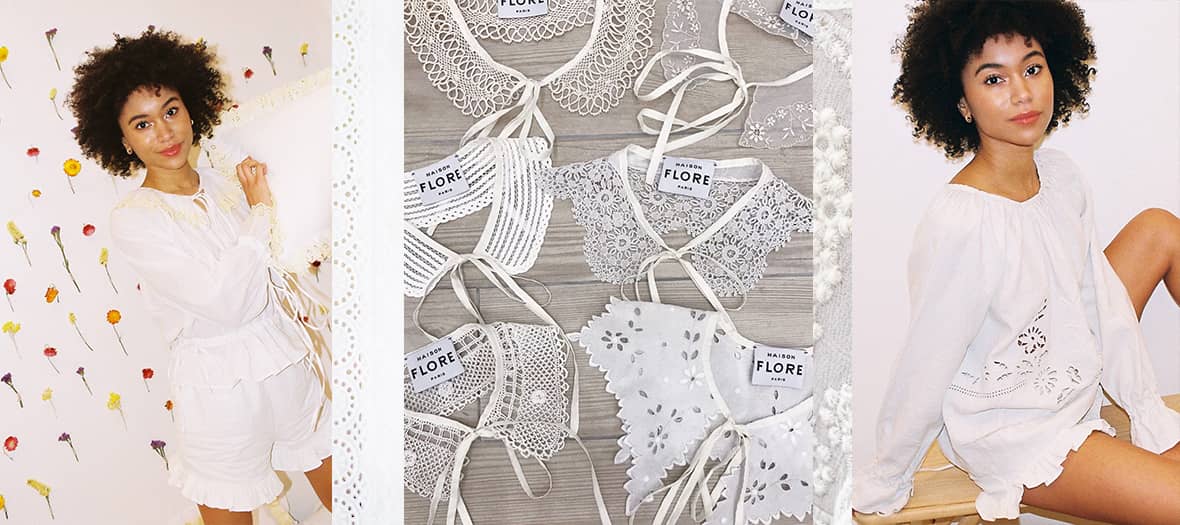 But the chic signature of Maison Flore is also its delicate floral embroidery on the collar or cuffs. A touch that can be found even in the bucolic decor of the shop with walls adorned with dried flowers. With, of course, a reference to the southern origins of the designer that we will let you guess in the window ...
Unique pieces made to order
What if we created our dream piece made to order? You choose your favorite fabric among the finds from deadstock , the unique collars, the model you want to wear ... The seamstress prepares your item in semi-measure within three weeks. For us, it will be a pretty Narcisse blouse in yellow cotton coupled with this little white lace collar that gives us an eye on the clothes rack.
As for these crazy shorts on the shelves but a little too small, or these pants a tad too long, Flore takes care of making them to your size or lengthening them. A true modern day seamstress, we tell you!
Open Thursday to Saturday 2 pm-7pm.
Maison Flore 45 rue Charlot 75003 Paris 01 42 78 42 48 maisonfloreparis.com
Also discover 6 good reasons to go for upcycling