In keeping with the motto « the more you are, the stronger you are  », Maïssa Chahed, founder of the fashion label Mamamushi, and sister Haifa invited young brands marques to come to their new venue, dedicated to young creation. Open your eyes wide!
Right near République, this boutique-workshop is all about slow fashion, a trend that sustain ethical manufacturing without taking anything away from style. Here is the proof with this one-piece velvet outfit (€110), the vinyl trapeze skirt (€95) and the cotton duster style coat (€ 220) Mamamushi, all made in India, in collaboration with associations from country. The made in Paris is also in the running with retro-futuristic clothing signed Arlette et Paulette, headbands by Laure Derrey made with fabric scraps and geometric jewellery in gold or brass by Barbarisme, in residence at the workshop.
Amongs the pretty discoveries, let's mention the sexy undies of Mai Petit, a Colombian lingerie line established in Los Angeles, T-shirts pimped with wax by Emweg, who also offers mural decors inspired by the traditional  Cameroon headdresses Luie body tops. In total, 30 ultra desirable labels and designers.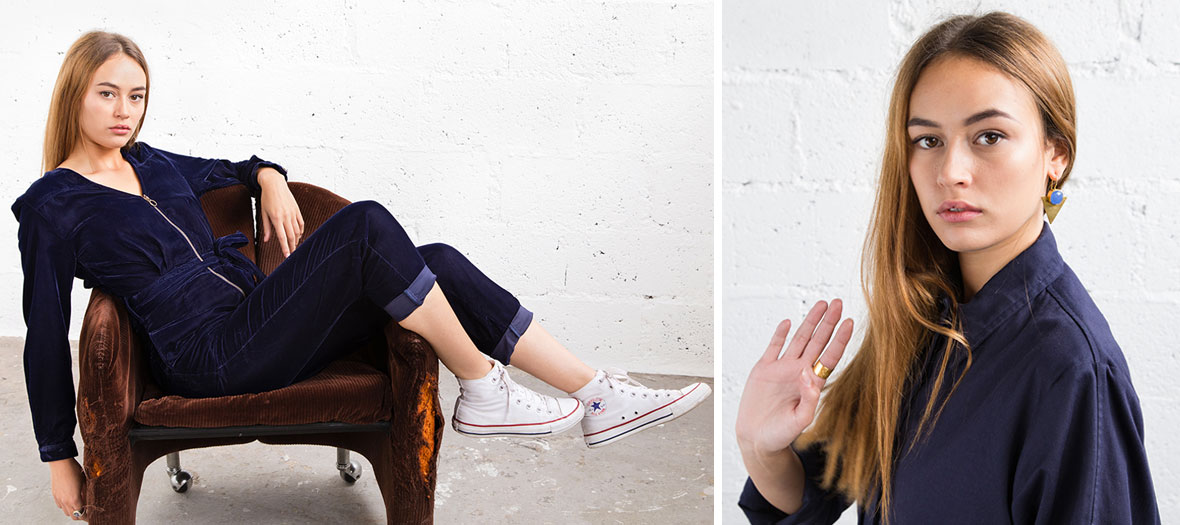 Open Monday to Saturday from 11am to 8pm.
Also check out Diega, the temple of masculine-feminin at Odéon.