Ready  for a boyish and super stylish look worthy of Cate Blanchett as Katharine Hepburn in Aviator? Snuggle in a comfy vest over a loose one-piece suit in silver velvet. Go for a Brit' style with a maxi Prince of Wales coat.
Parisiennes were dreaming of it, Carole Petit did it. Solar and a real fashion horse, the designer of Diega invents in 2001 a masculine-feminine silhouette for strong-willed fashionistas. The key to her success: pieces designed with well selected warm and supple materials, in overtones of brown and grey for the season.
A first boutique in the Latin Quarter
Distributed in multi-brand shops, the label definitely implanted its roots in 2018 in a pocket setting at Odéon, just behind the Luxembourg gardens. Everything is decorated with natural materials and mustard-coloured walls—here, you will be treated as a queen.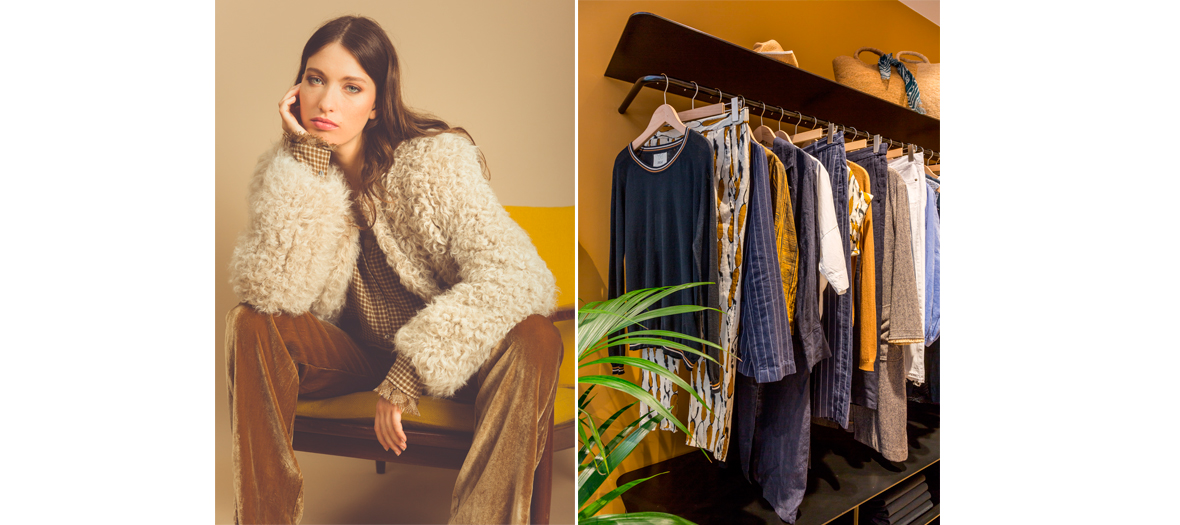 Now just choose your cult piece amongst a long coat with checks (€419), a printed skirt (€206), a one-piece pantsuit in velvet (€378), an ultra flattering camel dress (€211), or a silk pantsuit (€333 for the jacket, €227 for the pants). You will be dressed for winter.
Open Monday to Saturday 11am-7pm.
Also discover the boyish label Parisiennes are wild about and the new address for stylish cashmeres at less than 100 €.