The hero of Le Coeur des Hommes is landing for the first time in a really great play that joyfully pushes us in a reflection on our childhood and the theory of "gender"... Male or Female?
That is the question!
The pitch: a little girl, abandoned by her parents, (brilliantly played by the excellent Géraldine Martineau) encounters Marc Lavoine on a bus stop bench in Brussels. She manages to convince him to put her up and naturally considers him as her spiritual father. The spectator quickly discovers a well-hidden secret!
We adore: a super funny and poetic play but never corny… You can take your lover to see it without any worries.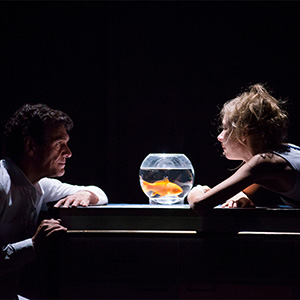 Tuesday to Saturday at 9pm, Saturday at 4pm. From 12€ to 43€.
Le Poisson Belge, La Pépinière Théâtre. Texts by Léonore Confino, scenography by Catherine Schaub.