Her claim to fame / her ADN: a former commercial salesperson at Vanessa Bruno, Ba&sh and Les Prairies de Paris, Marie Courroy dreamt of a brand that was not locked into a single style. Ten years ago, she created the site Modetrotter that offered a selection of trendy labels, then launched her own collection in 2016 with her stylist. Bingo !
Her iconic piece: the suit, revisited each season, always two-toned and sometimes three coloured and presented with a high pair of 7/8th pair of pants, or high waist, large and long.
Why Parisiennes adore her. Each collection is an ode to travel. One year, four collections, four destinations. Glitter in Dubai, grey and warm in Copenhagen...
Without forgetting that these colourful and feel good nuggets are all made in Paris.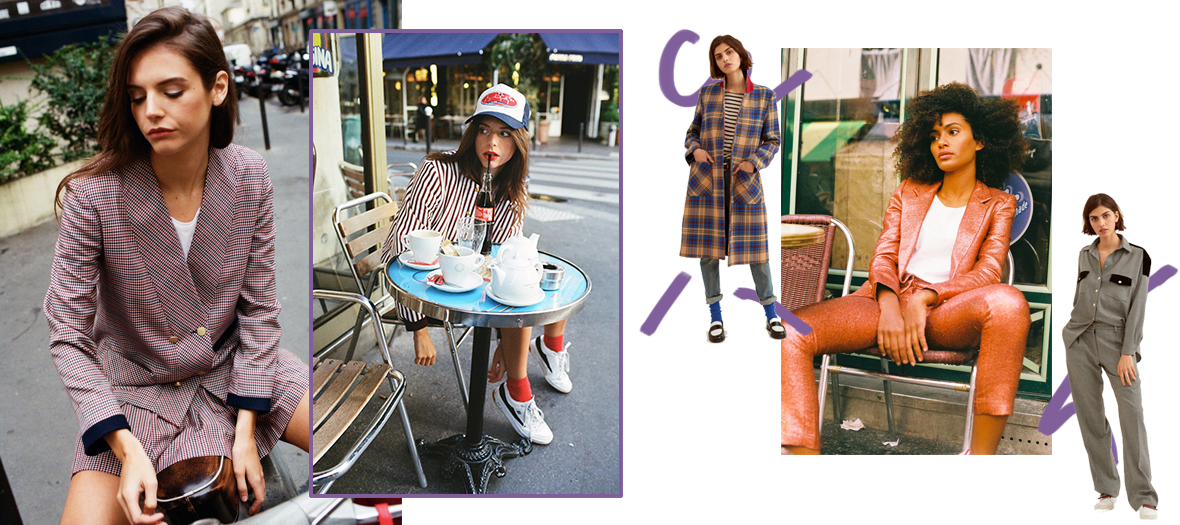 3 questions to Marie Courroy…
The 3 adjectives that define your brand: joyful, accessible, far-flung.
The Parisienne who inspires you: she is not parisienne at all, but top model Dree Hemingway is my idol. For me the Parisienne is multiple. I like the eccentricity of Aurélie Saada of the Brigitte group, the nonchalance and simplicity of Lou Doillon, and the class of Clémence Poésy.
Your uniform: a high waist large pair of pants, with a white tee-shirt and a short Léo jacket, high heel boots and hands in the pocket.