Let it be said: health rules oblige, the protective mask is on the way to become the norm, and even an obligation. In order not to take a plum and especially to avoid catching this damn Covid-19 , in public transport in particular, it will quickly be necessary to be equipped! However, disposable surgical masks only have a lifespan of a few hours and are as austere as they are not very green… The cool option? Invest in several washable fabric masks , and why not LOL's latest obsession: peaked bobs .
And since it is not for all that a question of throwing your style into oblivion, we opt for approved masks in spring fabric, sewn with love in small French workshops. Certainly more expensive than those you will find in supermarkets, note that these masks are made in meters of fabrics whose prices have skyrocketed recently and that the couturie (è) res are often brought to juggle with the D system. finally, the more the masks become legion, the less easily the virus will be transmitted. So at your command for a stylish covider!
For a mishmash of cool: Etsy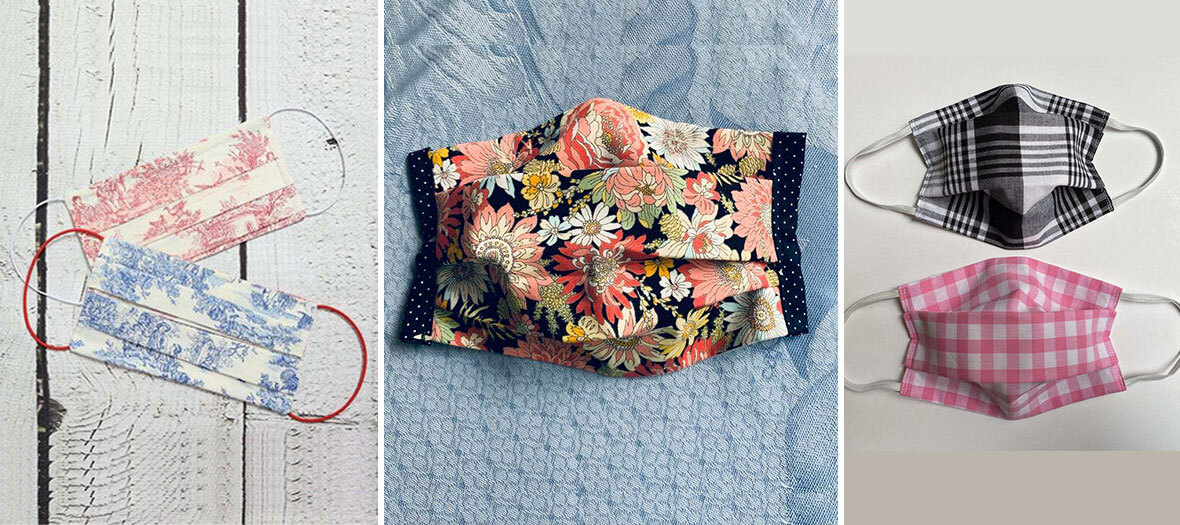 You can find everything on the Etsy online sales site, Ali Baba's real cave of vintage and a platform favored by small fashion houses. Today, there are a whole bunch of protective fabric masks made by little hands all over the world and especially in France. With a gingham pattern, toile de Jouy , a funny or floral print, every preventive fashionista will find her protective alter-ego.
Toile de Jouy mask , Filousion , € 12
AtelierHortensia flower-print mask , € 10
Vichy mask, GreenPigeonne , € 5.50
Tested and approved by the editor: Melucia Couture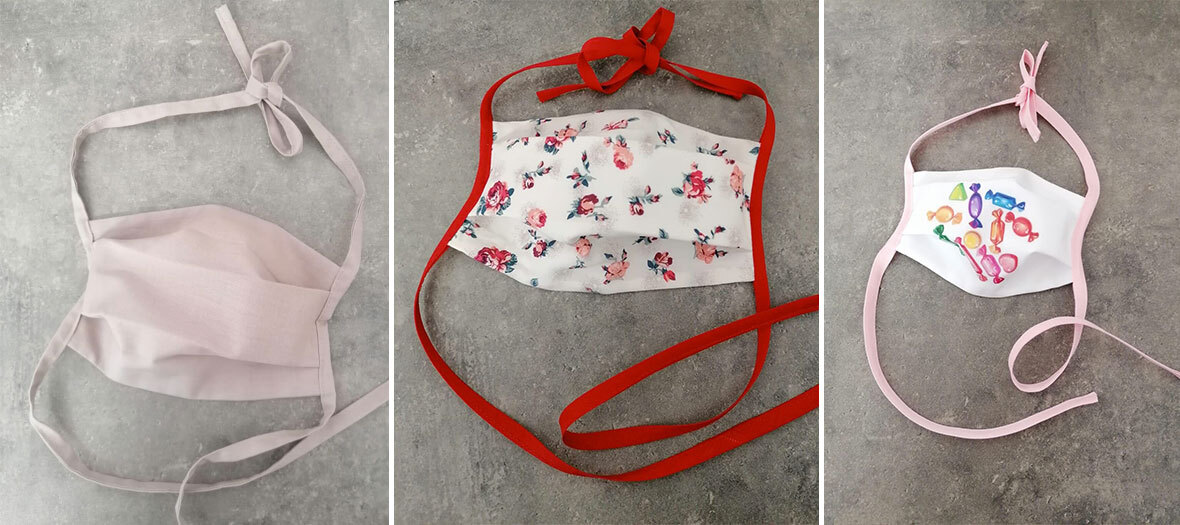 In her tailoring workshop in Cannes , the designer of the Melucia Couture label, more used to making tailor-made clothes, now offers adorable customizable handmade masks all in cotton , for women, men and children in three or four layers. depending on the fabric, and all tested by the seamstress. It remains to choose the base color and that of the ties to tie behind the ears (the elastics are less strong and have become a rare commodity).
Personalized masks, € 15 one and € 25 both, count € 4.95 for shipment by Colissimo. Contact Maëva on Instagram: @melucia_couture
The #WTF option: the visor bob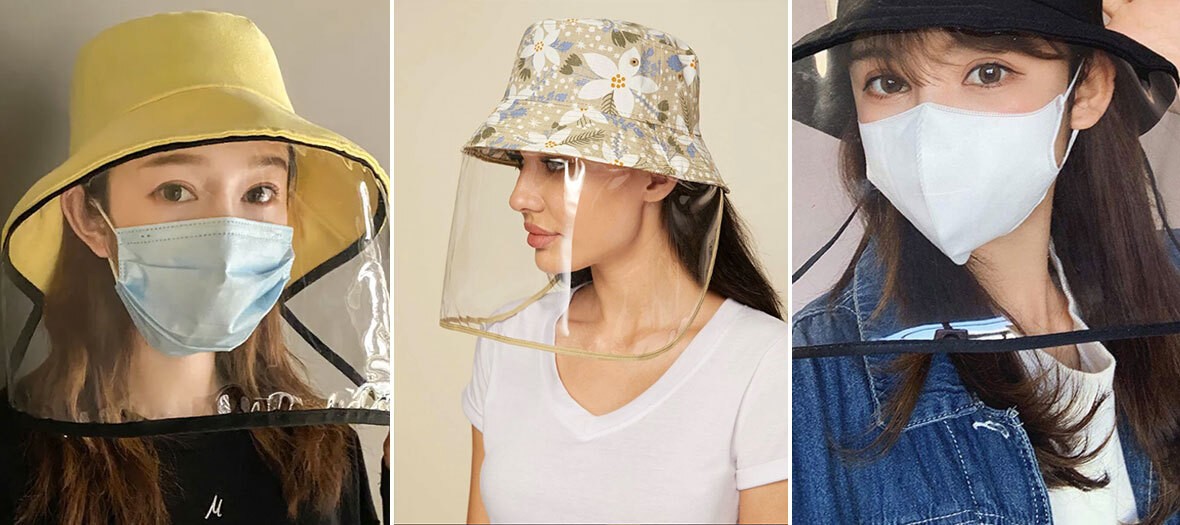 At first glance, we said to ourselves " Too much alert ". And then finally, we love it. Wearing a peaked bob is the security of observing a social distance to create itself around you. Hands off ! We embrace this trend straight from East Asia with panache, of course, to protect ourselves from the sun as well as from projections. To be paired of course with a real protective mask for a double kiss cool effect.
Bob beige, YesStyle, 12,95 €
Bucket hat with printed peak , SheIn , € 6.99
Black bob , Amazon , € 9.49
And also…
On Instagram are also thronging young labels whose productions have been converted somewhat during the pandemic . The most beautiful models of protective fabric masks have been spotted at @atelier_nucci , @bylenaetlola , @armineohanyanofficial and @ noya.paris . You have no more excuses ...

Find all the instructions and maintenance advice for protective masks on the government website .
Also discover the right tutorial to make a stylish fabric mask yourself.