Cool version of the blazer, the denim jacket stands out as a must-have chameleon piece to adapt to all styles according to the mood of the day. Balmain , Gucci , Alberta Ferretti , Versace , Alexander Wang , Balenciaga , Chanel and Celine have even presented radically opposed couture versions, copying them in more or less affordable but just as stylish versions: 80's atmosphere with puffed sleeves, short biker- style sleeves, worn short over wide or crisp white pants from head to toe. 10 inspiring ways to wear the denim jacket.
Like in the 1980s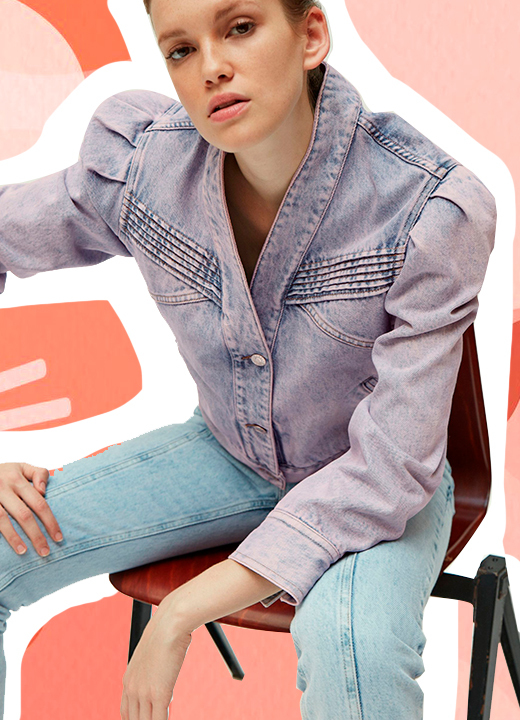 The faded pink combo, short cut and puffed sleeves sign at Isabel Marant the return of the flamboyant 80s . What to draw inspiration from Madonna's Like a Virgin period looks: snow jeans, wild curls and bandana.
Hacene jacket, Isabel Marant Étoile , 390 €
With tailored pants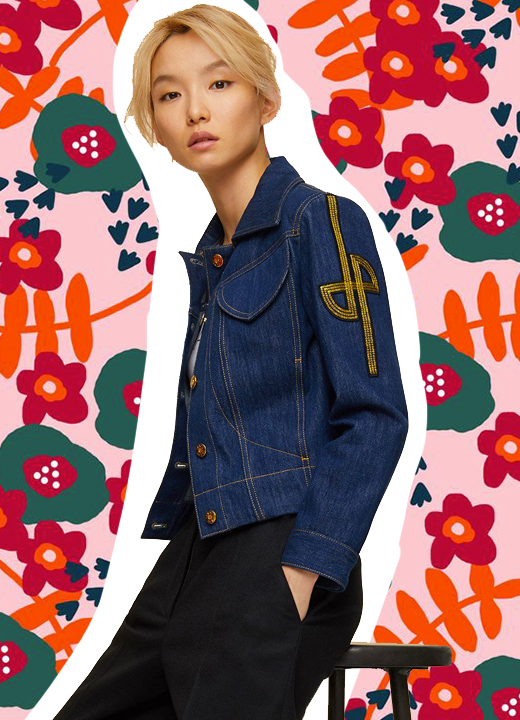 Guillaume Henry's Le Patou guides us towards the holy path of Parisian chic. We adopt the happy marriage between the little jacket in raw embroidered organic denim with tailored pants worn high and wide with an impeccable fall. Elegant with pretty ballerinas.
Denim jacket with embroidered logo, Patou , € 450
Cowgirl style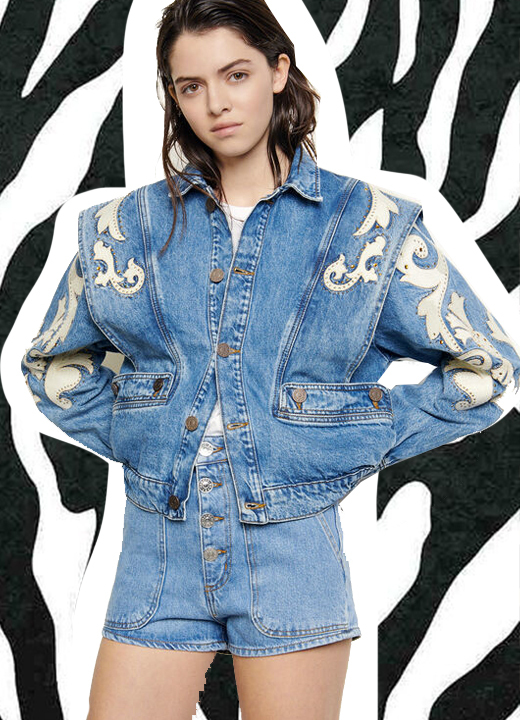 Small obsession for the return of the western style , which we find at Sandro in a cowgirl jacket with furiously desirable patches, which we will come to consolidate with a denim bottom (shorts, skirt or pants) to compose a very ranch-compatible set .
Denim jacket decorated with patches and rhinestones, Sandro , € 395
Borrowed from the men's department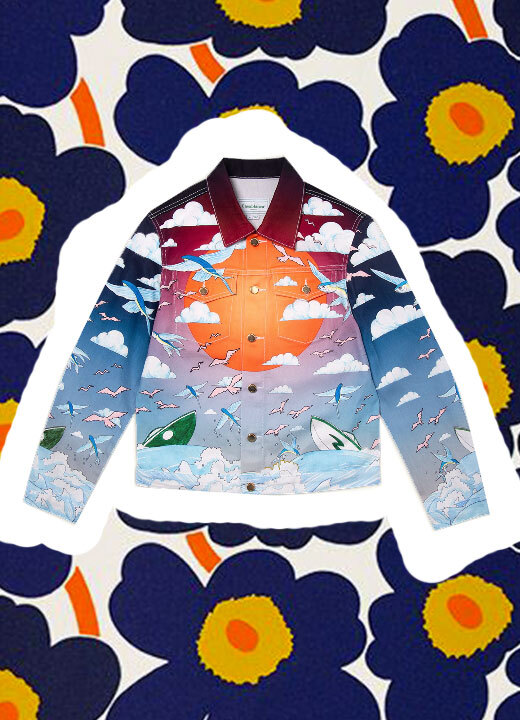 Because there is no reason why only guys should benefit from the most stylish label of the moment, we go to the men's department at Casablanca to steal one of the incredible printed denim jackets . Here, with a sunset and nautical race motif to reinforce the desires of elsewhere.
Printed denim jacket, Casablanca, € 495 on sale at € 346 on www.24s.com
In an oversized version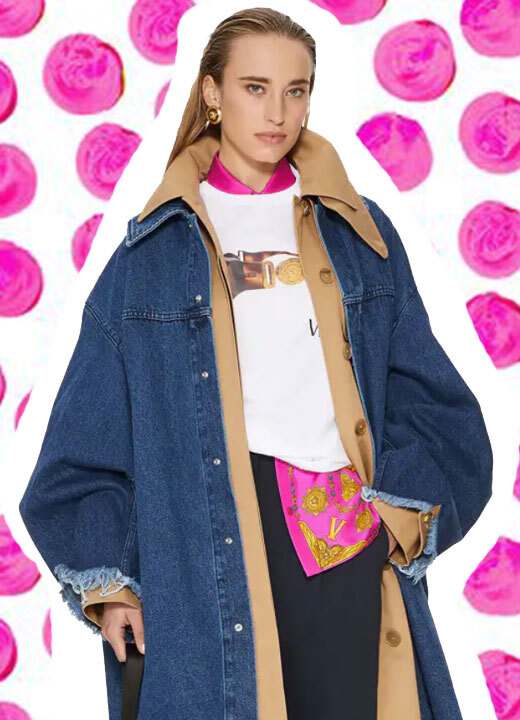 The advantage of this Marques Almeida jacket with frayed edges is that it is so wide that it can be easily put on like a coat over a colorful shirt and a long jacket, like alone in a dress version with biker boots. And the multifunction parts, we love it.
Oversized denim jacket, Marques Almeida, € 545 on www.printemps.com
Short-sleeved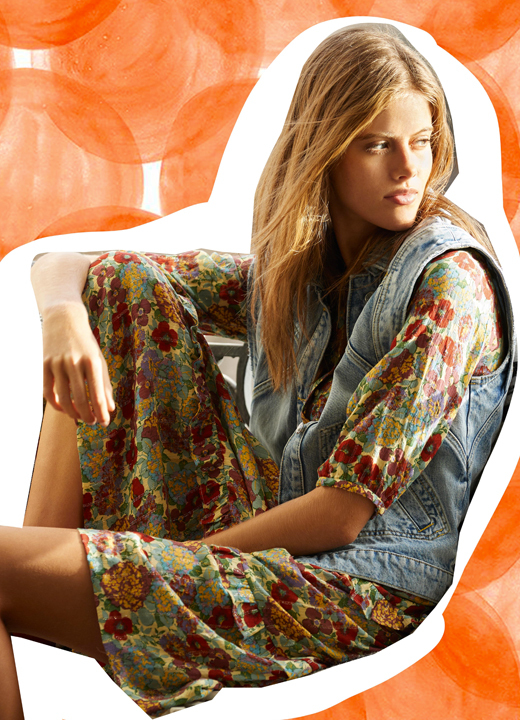 She slips over a romantic flowing dress , a striped daddy's shirt or a cyclist . The denim jacket with short sleeves and wide reach is a very useful little chameleon to rock a look. Necessary so as not to dry in front of the cabinet, therefore.
Short-sleeved Heaster jacket, Ba & sh , € 190
In total white look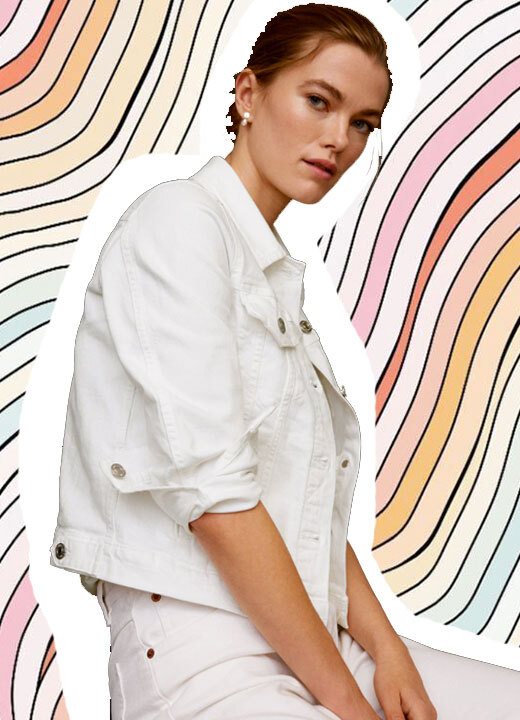 Blanc de blanc is even brighter when it covers the silhouette from head to toe. Mango offers to match his durable cotton jacket with crisp white jeans . Accessorize in color or not with thick sneakers, a small baguette shoulder bag and graphic sunglasses.
White denim jacket, Mango , € 35.99 on sale at € 28.79
Very short range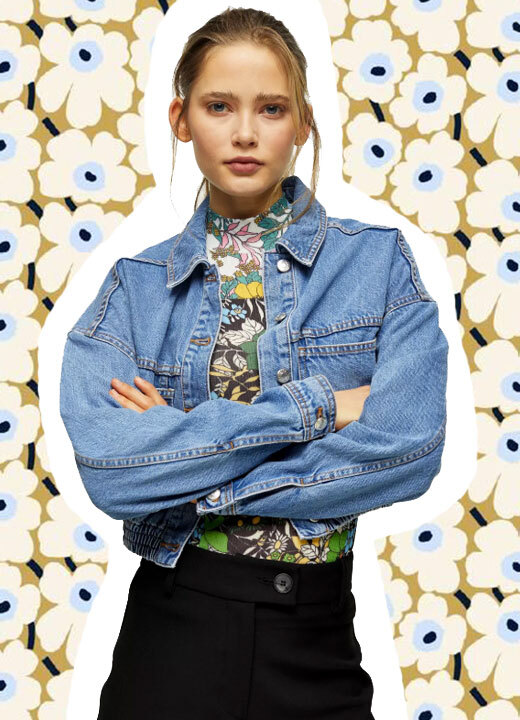 Inspiration: Lindsay Lohan , Freaky Friday . Lolita at heart, you can instantly rejuvenate by putting on a cropped Topshop denim jacket over a floral top and wide, low-rise black pants. Adolescence in the adult version is already more chic!
Short denim jacket with elastic hems, Topshop , € 52 on sale at € 36
Kimono style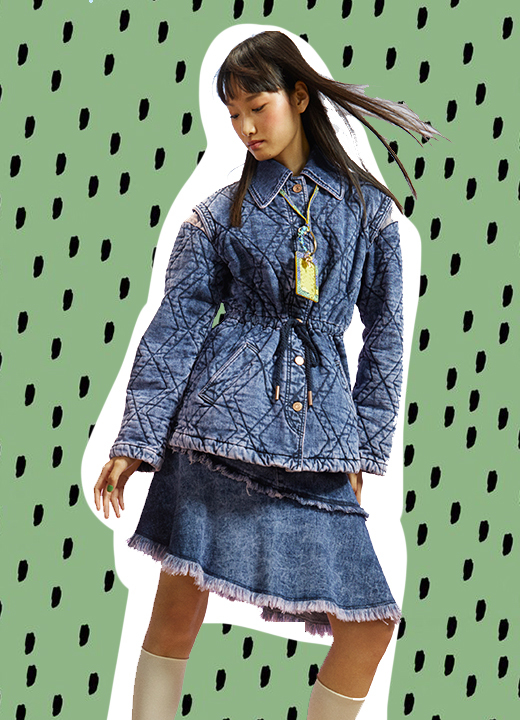 See By Chloé Japaneseizes the denim jacket in a kimono cut with quilted details. Absolutely divine on a skirt (denim, why not?) With tennis shoes and a big headband to copy the fashionistas of Shibuya .
Quilted denim jacket, See By Chloé , € 470, available online soon
In colorful all-over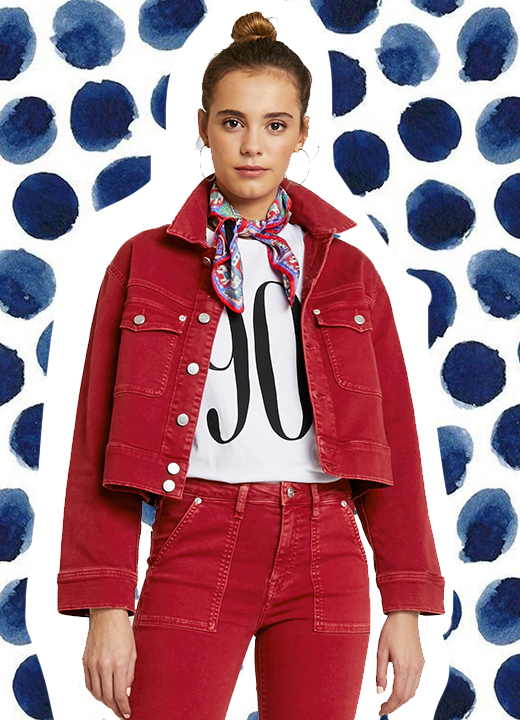 Lots of '90s in this Pepe Jeans red denim jacket + pants set, worn with a white t-shirt and a scarf tied at the front. Nostalgia is good, and fashion is always starting over.
Red denim jacket, Pepe Jeans, € 119.95 on sale at € 83.95 on www.zalando.fr
Also discover the 7 trends to adopt for spring and 10 very stylish pants