You are seeking an address to shop for affordable and stylish pieces? Look no further! Sauvez le monde des Hommes is THE boutique of the cool Parisian man without any effort. From soap to ties including just the right t-shirt… Lazy bones have found their "all in one"!
THE RECIPE OF SUCCESS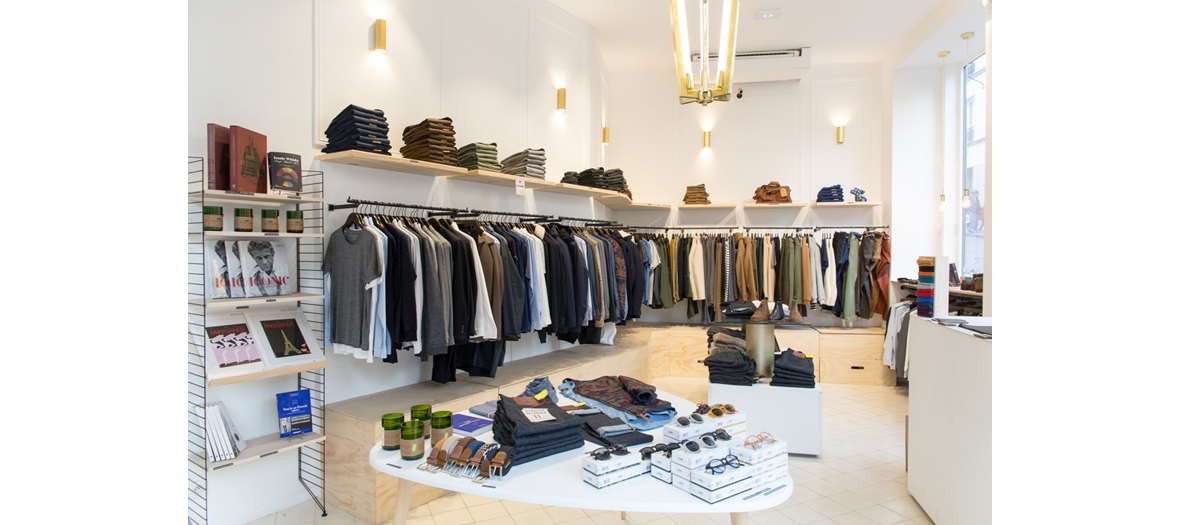 "Sauver Le Monde des Hommes", rarely has a name been as appropriate! This concept-store imagined the dream of all the Parisians who are allergic to shopping: an "all in one" place at a reasonable price: from soap to ties including just the right t-shirt, the perfect suit or a shoe polishing kit …
And in addition to all this, there is quality, research in terms of style… A far cry from the huge boutiques of fast-fashion. In order to do this, the conceivers have created their own fashion labels EMRØ, BRILL', ACOLYTE while mixing in trendy brands, with a special concern in terms of provenance and quality thanks to small European workshops (Portugal, Italy…) with recognized know-how.
THE PARISIAN'S CAVERN OF ALI BABA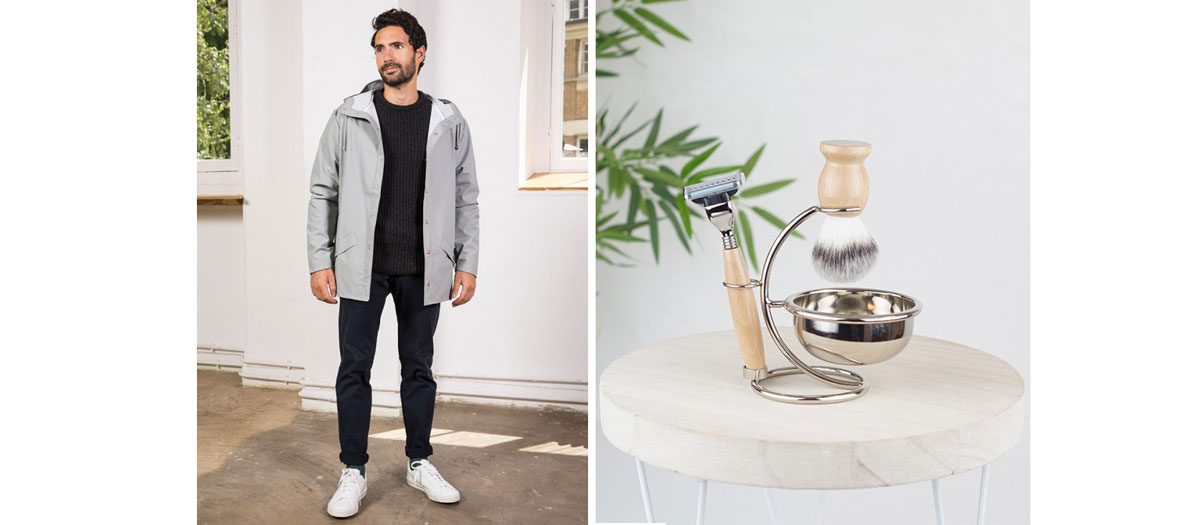 What does one find here? In addition to the three super trendy labels of the brand, here one also encounters the most coveted Danish labels: Rains and its wild parkas at €80, Selected and their supers basic masculine pieces: t-shirts and polos starting at €25, Minimum pullovers starting at 59 €, Suits and its hipster jackets.
All the accessories have been careful selected, making them indispensables: ties, bow ties, belts, bonnets, and even caps. The must? Special kits for the modern man prepared to save the world: snap-on clip, a survival kit with Swiss knives & co become architects' objects, shoe polish with ultra-slick packaging, wooden phone accessories for bobos… And mostly art of living: beauty treatments to pamper beards and smell nice (the shaving kit at €49 is worth the detour), games (cards, golf) and handsome coffee table books...
SUPER PLEASANT BOUTIQUES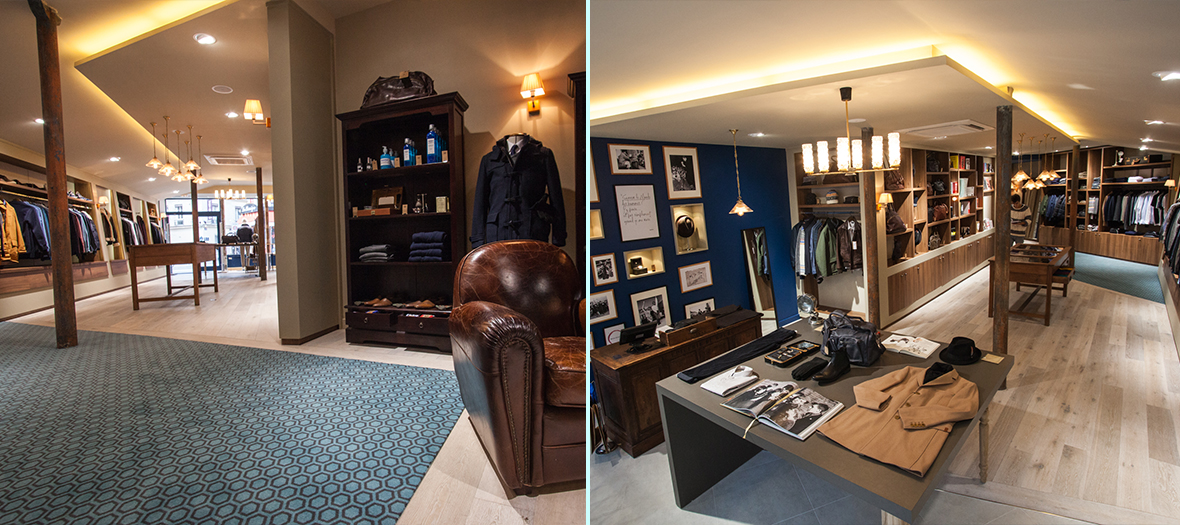 The 4 boutiques of the flagship are all very welcoming! In each one, the blue overtones of the brand and the noble materials (large leather seats, wood…), make you feel at ease right away ! One really feels like spending the entire day in these boutiques!
Also discover the Les Raffineurs concept-store and the leather goods address of Parisians.