High up on the wish list this season: the Spring dress. On the condition, obviously, that it is perfect. Big star of the moment, the retro version —buttoned or wraparound— dresses up it girls such as Jeanne Damas, Adenorah or Emily Ratajkowski.
For once, ultimate style is easy to grasp, suits all the silhouettes while offering the guarantee of being both trendy and highly feminine…
Flowered, with a polka dot print, graphic, to slip over a shirt or to match up with a jean jacket, in a short version of midi-length: a quick tour of the season's top dresses.


The most fresh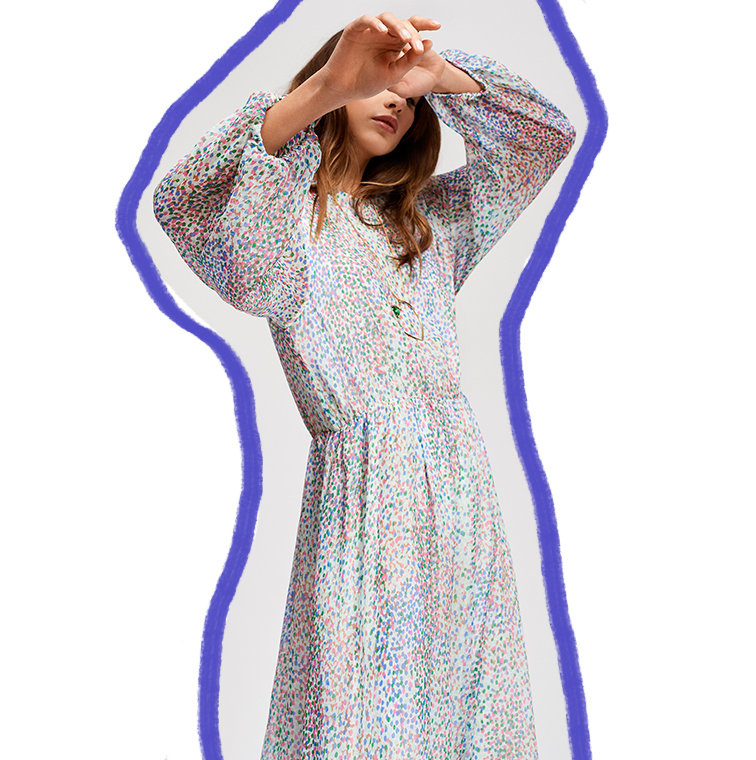 This silt dress, as light as the wind, will convey a certain elegance with its flared sleeves and its ample allure.
How to wear it ? With a pair of sneakers for a 100 % relaxed style and a thin fuchsia belt for a slimmer waist.
Polka dot dress, Essentiel Antwerp, €375
The most sunny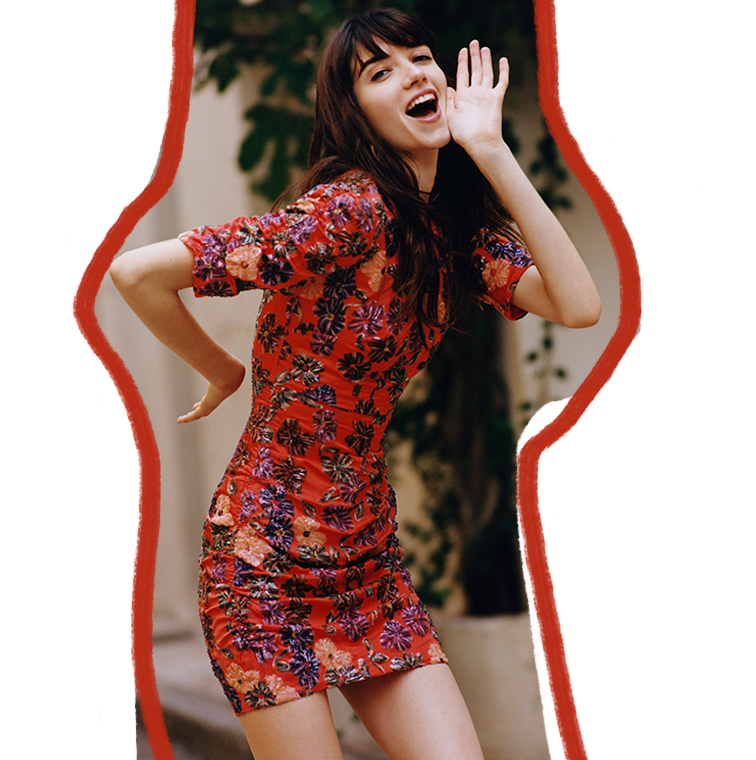 Flowers embroidered with sequins make this dress the most vitamin-filled model for this Spring. And it's going to be high in colour!
How to wear it ? With a pair of Western boots or high-heel black sandals, to make our legs look longer than they already are.
Flowery dress, Maje, €350
The most tapered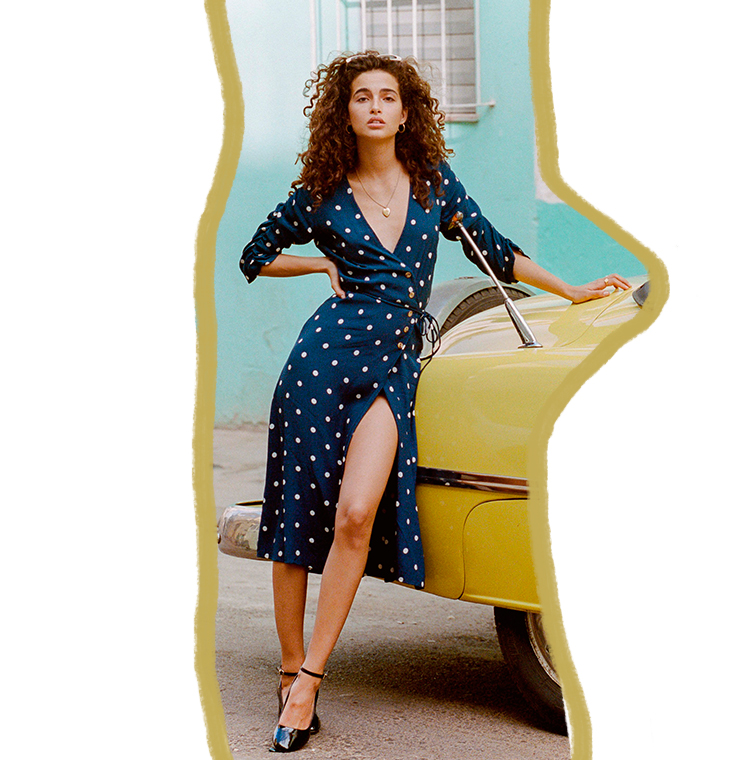 Cinched at the waist by a horizontal alignment of buttons, with its wraparound fastening and its elegant cleavage, this dress is the perfect ally for a springtime date. Its big advantage? Enhancing all the silhouettes.
How to wear it ? With large golden hoop earrings and a pair of gladiators for a "weekend in Sevilla" look.
Polka dot dress, Faithfull the brand, €158
The most exotic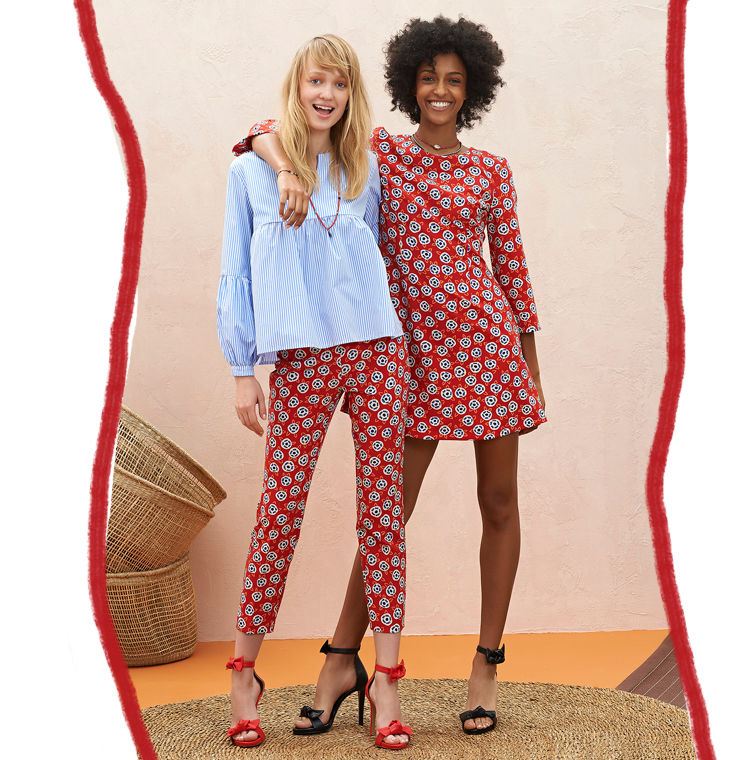 In pure cotton, this dress, inspired by African motifs, will perfectly fit your body contours and will make your waist look slimmer.
How to wear it ? A pair of black pumps and a large golden pendant provide the finishing touches to make you the centre of attention.
Printed dress, Ottod'Ame, €139
The most unbuttonable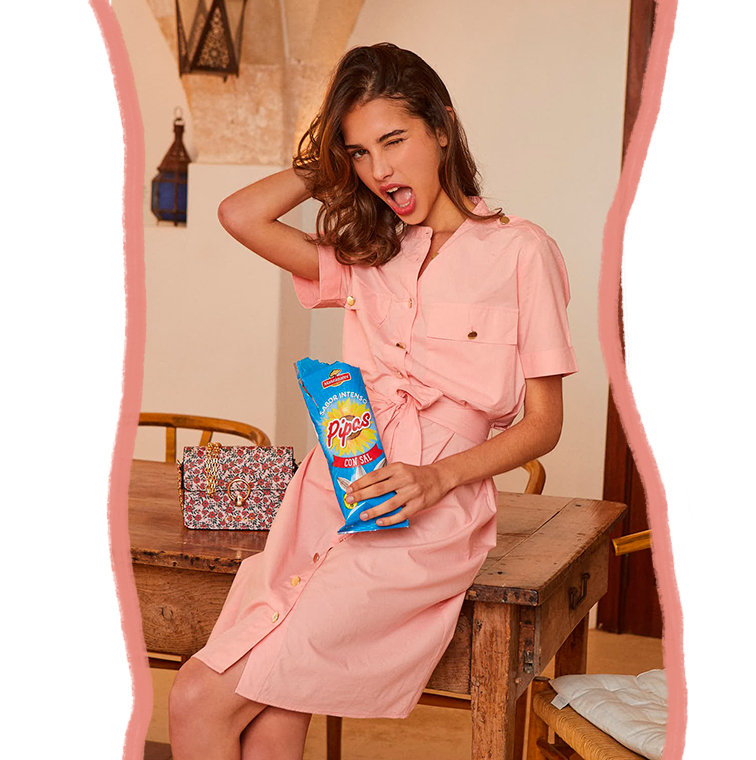 This cotton shirt-dress will accompany you gracefully during the entire Spring season. To go to work as well as take a stroll, it gives volume to shoulders and makes the waist seem slimmer. Think pink…
How to wear it ? With golden sandals to recall the buttons and an electric green bag that will be a perfect match with the pale pink hue of the dress.
Pink dress, Petite Mendigote, €130
The most inspired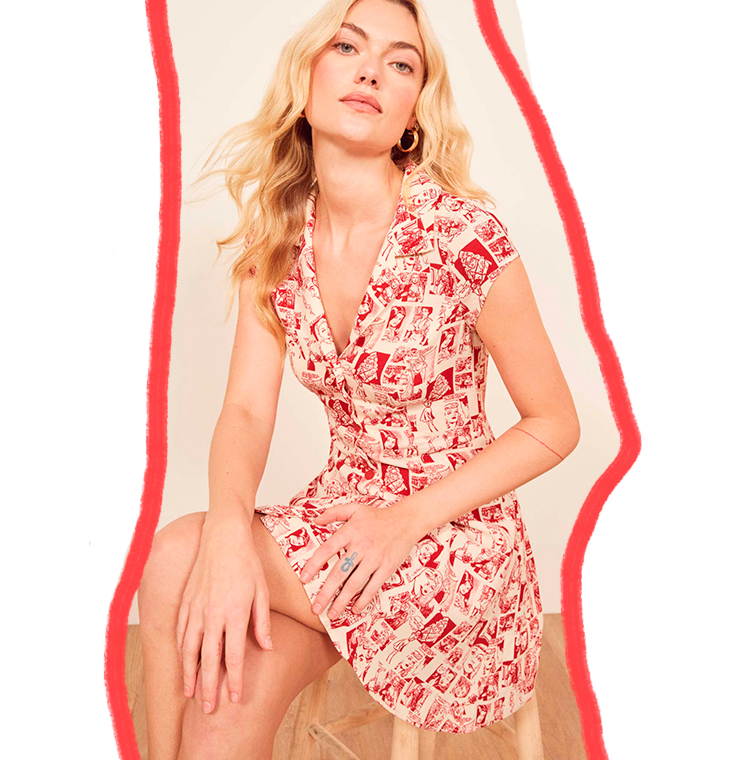 Close to the body, this dress enhances the bosom and provides a very appreciative flat tummy effect.
How to wear it ? Be sure to choose only plain accessories to avoid cacophonia: an ivory bag and pumps with "kitten heels" to be in keeping with the tastes of the moment.
Printed dress, Reformation, €192
The most trendy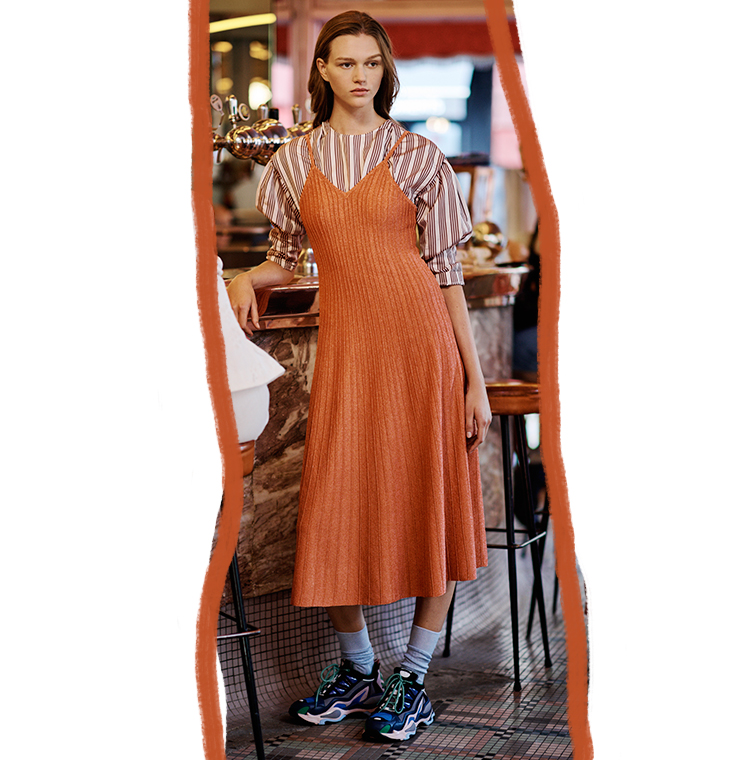 With its V-neckline and its flare while staying close to the body, this multi-facetted dress is the perfect choice to show yourself to your advantage while remaining natural.
How to wear it ? Over a blouse with puffy sleeves to imitate stylish Japanese, with a pair of trainers for a more street side or then moccasins for a more classic finish.
Strap dress, Sandro, €225
The most tropical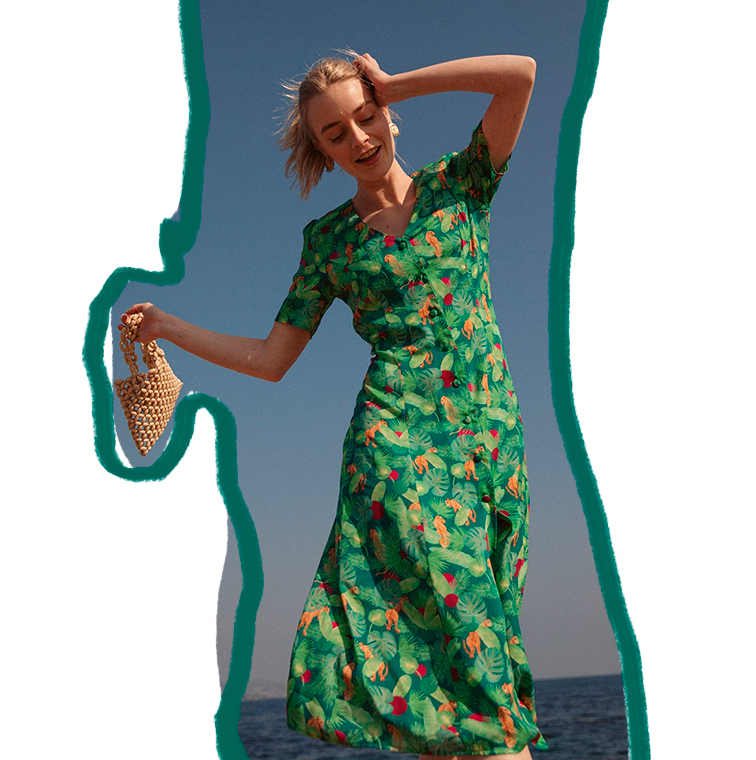 Slit at the level of the thigh, it is tied in the back to enhance the waist and unveil curves without being vulgar. Its vitamin green and wild prints will save the day when your are complexion is dull.
How to wear it ? With a wicker basket to stroll along the Seine embankments and colourful bracelets, it will give you the impression of being on holidays.
Midi length dress, Soi Paris, €145
The most bohemian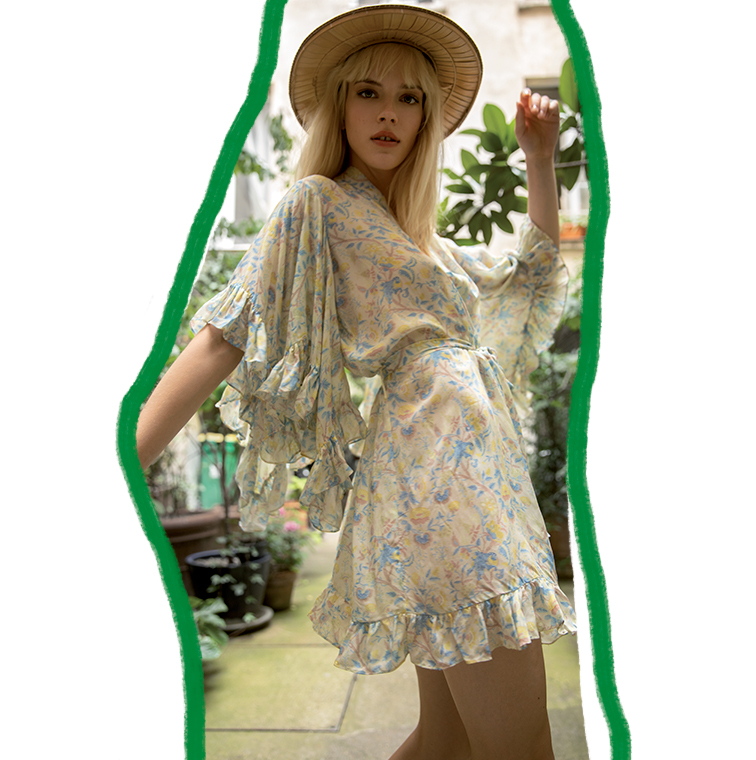 It's thanks to its bohemian and slightly vintage print that this dress stands out from the crowd. The ruffles on its sleeves and the bottom of the dress give it a lighter side.
How to wear it ? With a pair of silvery pointed heels, a hat and rings of different size for a style that is both romantic and rock.
Bohemian dress, Mesdemoiselles, €250 (in shops during May)
The most dressy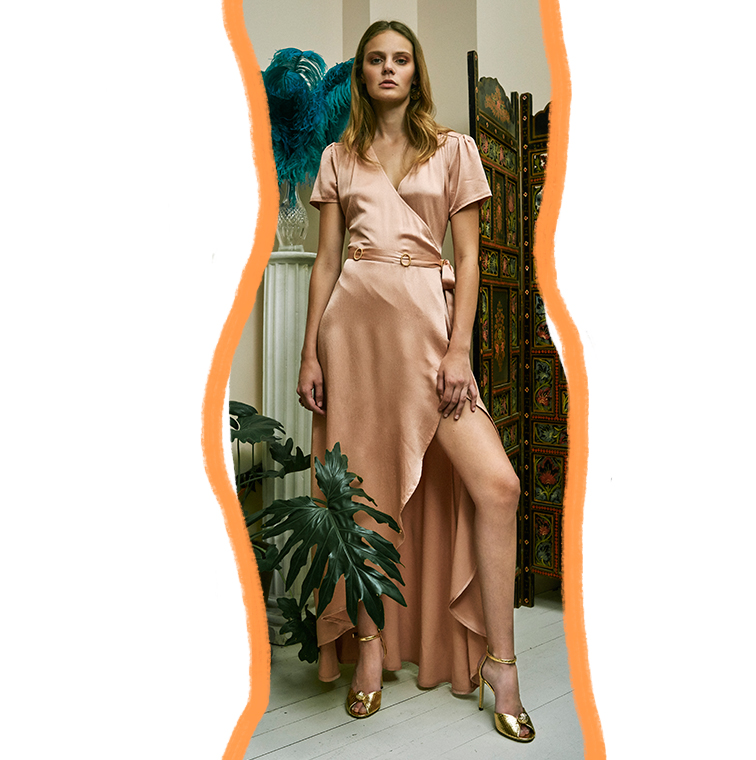 With a leg slit and a V-cleavage, this wraparound dress in textured crepe will give you a streamlined allure.
How to wear it ? With gold hoop rings to recall the belt and a pair of high-heel sandals for a wedding or a chic evening.
Dress in crepe, Maison Père, €395

Also discover: 10 accessories starting at €16 and 5 looks to stand out at a wedding.