It just landed on Canal, and is going to send chills down your spine. Code name: NOX. What is hiding behind this enigmatic title? To discover it, better not be a scaredy cat. A mini thriller in 6 episodes with nerve wracking film direction and a great casting, Nox is worthy of your worst nightmares. The decor: Paris, but underground version. The intrigue takes place below the city, catacomb labyrinths (they spread out on more than 300 km under our feet), theater of activities…. macabre. Not for claustrophobics!
The pitch
Inside the Crime Paris Nord unit, Julie Susini (Maïwenn) and her team track down a gang of bank robbers that use the sewers to get away with their loot. But just when she is about to catch them, she suddenly disappears as though swallowed up by the belly of the city. Is she going to come back up to the surface? Her partner, Raphaël (Malik Zidi, seen in Place Vendôme) with the help of Catherine, the mother of Julie (Nathalie Baye), launches in a terrifying adventure with the allures of an infernal treasure hunt. Because, crouching in the abyss, hides a monster with a human face.
Why are you going to tremble ?
Co-signed by Fred Cavayé (A Bout Portant, Radin) and Quoc Dang Tran (Kaboul Kitchen), directed by Mabrouk El Mechri (JCVD, Maison Close), Nox combines all the ingredients of an ultra addictive detective story. Mysteries, stifling atmosphere, dead bodies, dark web and cliff hangers that are spine-chilling… until the last minute, you hold your breath. No filter, surly and on the edge, the incredible Nathalie Baye imposes her charisma as a retired cop with radical methods, always ready for everything (yes, event to use a taser gun or tattoo needles to get suspects to make revelations) in order to find her daughter whose secrets she discovers little by little. A slew of guest stars: Sergi Lopez, Valérie Donzelli (impeccable as a slightly lost daughter who topples over to the dark side) and the wonderful Noémie Lvovsky, complete this high level casting. Cold sweat fans will be in heaven.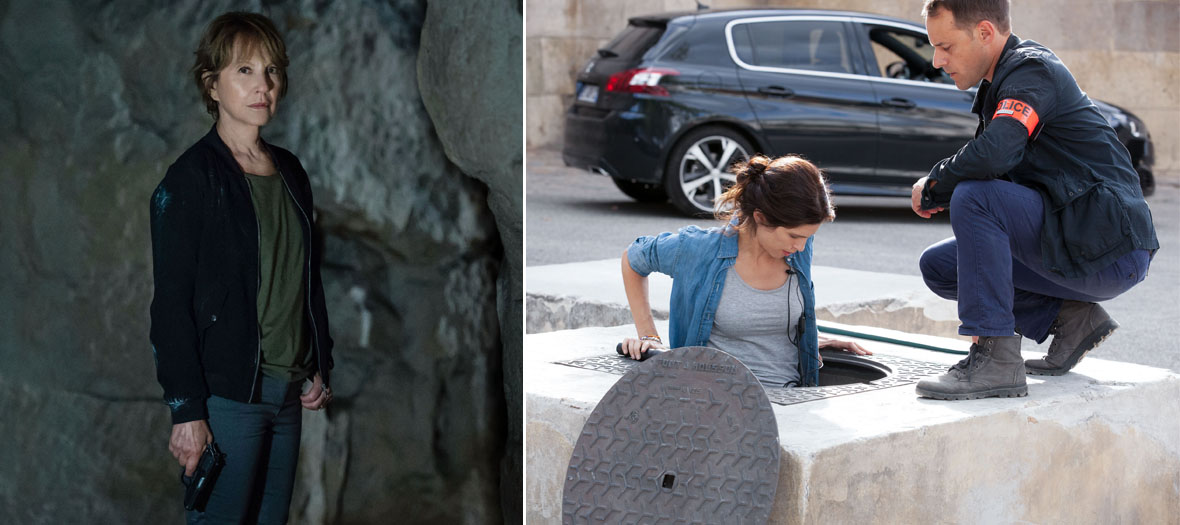 On the 12th of March at 9pm on Canal+