" Making the best possible jackets and not as many jackets as possible ", such is the leitmotif of Nivose , rather a follower of the elegant low profile than of the maxi logo which is so common among its competitors. The historic " chic in the mountains " brand is setting up its frankly stylish down jackets and parkas in the heart of the Marais in a very first boutique that has already become the HQ of Parisiennes to equip themselves before hitting the slopes in Megève or Val d'Isère … but not only !
Previously at Nivose…
With its name resembling the winter months of the revolutionary calendar, Nivose was born at the foot of the Alps in 1933, when privileged families began to enjoy the joys of the slopes. As a true house of French heritage, it quickly became a reference and became the official brand for expeditions to the Himalayas or Lapland and even dressed the French Ski School .
Nivose therefore set up its very first shop, designed as a real high-altitude house with beautiful stones, beams and wooden panels that make you think of the trees you come across in the heights.
Technical and stylish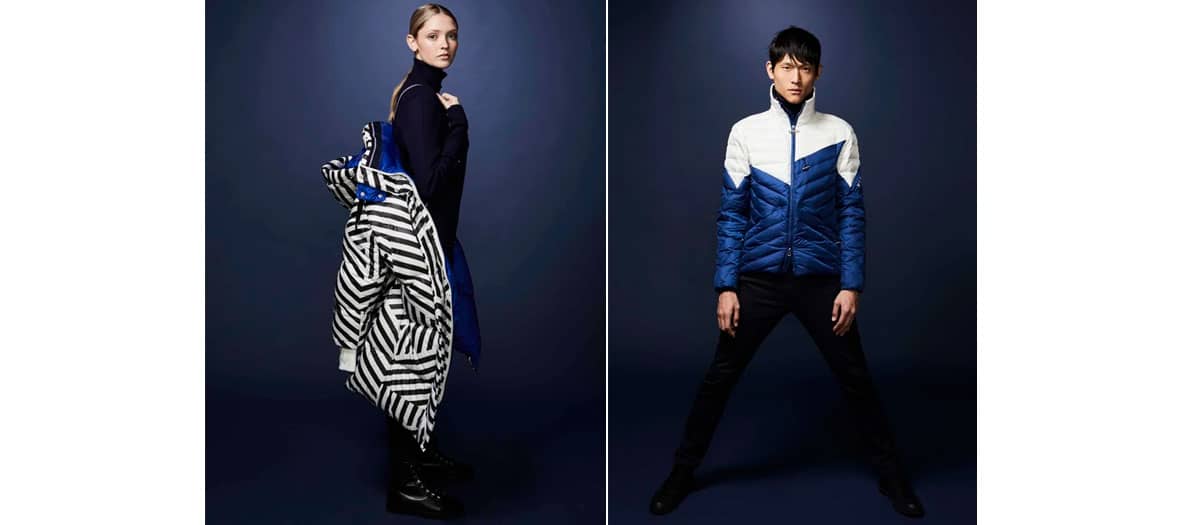 Impossible to ignore the silhouette when you want to show off on your skis… but it's a shame to put your down jacket in the closet until the next vacation. Now under the artistic direction of Gideon Day (ex- Aigle ), Nivose 's outerwear has been designed to be worn from powder snow to Parisian cobblestones with urban but also unisex cuts and colors. With, as always, the details that will appeal to addicts to sliding: T-shaped zipper pullers to easily catch them even with gloves, removable carrying straps, thermal comfort indicator, waterproofing...
Among the favourites: a seamless white parka (€820), a short sand-coloured jacket with a flared cut (€660), a reversible down bomber (€545) or even the sleeveless down jacket (€525) and a a light two-tone duvet for lunch in the sun while taking off your big coat (€535).
Open Monday to Friday 11am-2pm then 3pm-8pm, Saturday 11am-8pm, Sunday 12.30pm-7.30pm.
Also discover Modes, the italian concept store that will dethrone Colette and The pop ups thats drives Parisiennes crazy.