Before, in May, there was the Festival de Cannes, its sequins, its projectors, its parties and its VIPs. And mostly, the impression of being a nobod' who can get in nowhere...
Phew. Marseille steps in and is changing the situation on the 17th of May. While the Croisette will be celebrating the opening of the 72nd festival, an incredible counter-evening will be taking place at the heart of the mythical Orange Vélodrome (the Vélodrome stadium for inside-trackers). Guaranteed glam' and full of beautiful people, as well as the possibility for you to be part of the show.
Formal wear required
Forget the OM, passionate supporters and soccer team shirts. Here you will be playing the counter-ascent of the mythical steps, dressed to the nines, in order to ensure the incredible photocall on the red carpet. Whip out those stilettos and evening gowns — it's now or never!
The handsomest duo will win a star weekend in Cannes for the closing moments of the festival, with dinner in a starred restaurant and a night at the Majestic, one of the top hotels on the Croisette. Bingo: a random draw will take place that night.
An outdoor projection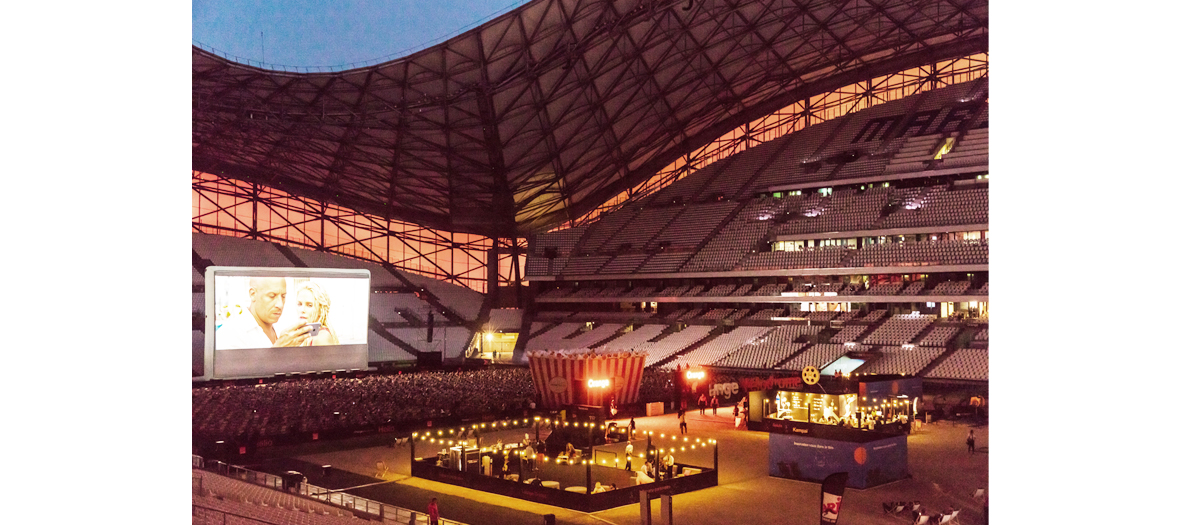 At 9pm, the big moment is the projection under the stars of MAD MAX: Fury Road, aka the best blockbuster of the decade, rewarded by six Oscars and directed by the talented George Miller.
To enjoy the experience in the best conditions, comfortably settled in your deckchair (that's how it works down South), an exceptional technical organization will be set up with a giant screen and a state-of-the-art sound installation. Everything is on deck for a total immersion in the devastated world of Tom Hardy and Charlize Theron. Hot stuff...
Great animations... and free
No need to have a press card or 1 million followers on Instagram to partake. The entrance is free and reserved for the first 2,000 arrivals starting at 7:30pm. A slight hunger pang? Popcorn is on the house and a candy bar as well as a slew of food trucks are on deck. For the rest of the festivities, you can count on makeup sessions by pros, as well as tattoo workshops and personalization of sneakers.
And afterwards?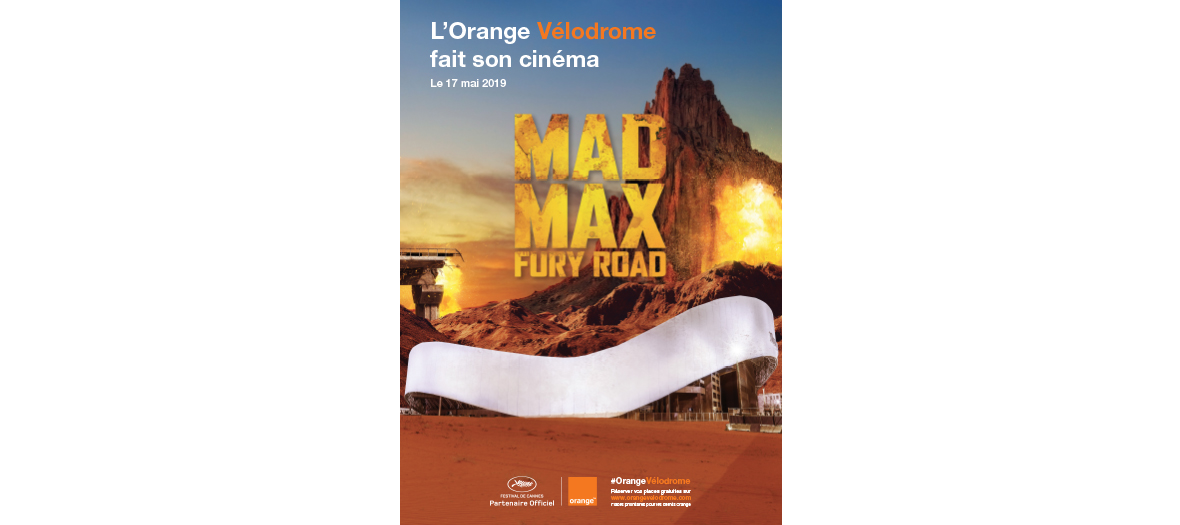 Book a room at Mama Shelter, small price for maxi-effect and always with that naughty and furiously instagrammable spirit. The next day, go knock back a few drinks and nibble on  incredible tapas at Maison Vauban, the hottest spot in Marseille. Guaranteed change of scenery in 24h flat.
"L'Orange Vélodrome fait son cinéma", Friday the 17th of March from 7:30pm at th Orange Vélodrome of Marseille. No reservations.
Also discover the secrets of the Game of Thrones series and the trendiest hotel in Provence.