Have You Heard About "Quai de la Photo"? This brand-new floating exhibition space moored near the Bercy Bridge is hosting "Life's a beach" until September 24th, featuring the hilariously candid photographs of the iconic Martin Parr. It's a true social journey through beaches worldwide. A cult sensation!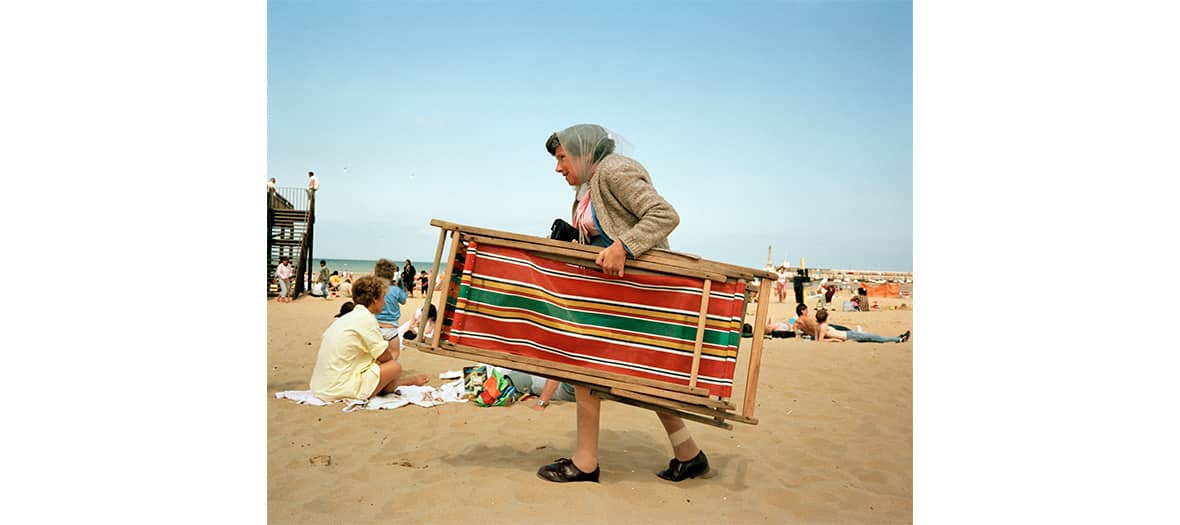 It's timeless. For those who might have missed the memo, Martin Parr is a pop culture icon, a British photographer whose snapshots capture the lifestyle of the middle class, their everyday lives, and passions. An obsession that earns him the title of a "chronicler of modern life," and still holds its weight in gold for fans of 80s and 90s aesthetics.
As delectable as ever, his exhibition "Life's a beach" particularly focuses on mass tourism, capturing the sometimes (often) grotesque details that come with it. As explained by the master of the lens himself: "You can learn a lot about a country by looking at its beaches: from culture to culture, it's one of the rare public spaces where you encounter the oddities and eccentricities that characterize a nation." #TrueStory.
Among the most astonishing situations in this true social reportage: a lady lounging on her towel... next to a tank, a cow taking a stroll on the sand, a vacationer sunbathing while covered from head to toe, techniques to avoid any trace of a tan, a delighted hunk striking a pose, grannies spreading out all their stuff... You can almost feel like you're there.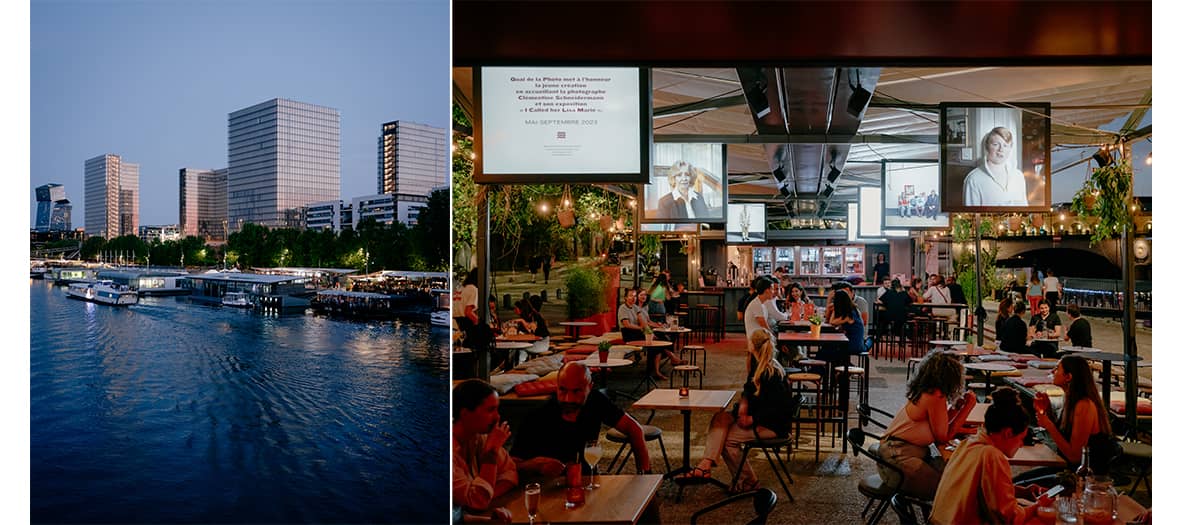 This groundbreaking exhibition is the perfect reason to discover "Quai de la Photo," a remarkable floating art center just moored in front of the Accor Arena in Bercy. After your visit, enjoy an aperitif on the terrace, at the restaurant, or at the bar, with choices like a Frozen Margarita (€12), a bottle of cider (€20), and a nice assortment of snacks served as a unique €19 menu: gazpacho, salmon tartare, satay tuna, burrata, coconut ice cream... The ambiance is all about coming back from vacation.
For those with a hankering to navigate the Seine, Quai de la Photo offers shared cruises (€12 per person, 50 minutes) or private ones (up to 6 people, around €550 for 1.5 hours), by reservation, aboard elegantly stylish wooden boats. Ahoy!
Open from noon to midnight continuously. Restaurant: 12:00 PM - 2:30 PM and 7:30 PM - 10:30 PM.
Also, discover the best exhibitions of the summer and take a trip to an extraordinary garden in Brazil.