©Netflix
She received the prize for best French series at the 2019 Série Mania Festival . In 6 episodes that mix fantasy and thriller, Laetitia Casta , Noée Abita and Sergi Lopez live in "Une île", Arte's original creation.
The pitch
In an island that looks like Corsica (where the filming took place), a series of unexplained disappearances as well as a sudden shortage of fishing install a climate of anguish among its inhabitants. Locked in this land which has become as inhospitable as it is fascinating, they are subjected to the vagaries of nature as much as to these distressing events.
The first episode sets up the plot and its main characters. Chloé , a teenager in search of her origins. Théa , a strange young woman found naked on the boat of two fishermen perished at sea. Bruno Pagani, a captain of the gendarmerie who seems to know more than he wants to say. And this sea, dark and full of mystery, which surrounds the places where the fantastic unfolds little by little.
The originality of an island
"An Island" is not a common series. Between thriller, thriller and legend, fiction skilfully mixes genres, giving rise to a particular atmosphere, an aesthetically very successful universe over a plot with drawers. Aurélien Molas and Gaia Guasti , its screenwriters, manage to revisit the myth of the sirens , these hypnotizing women that we see in Homère , Ovid , Andersen and the Scandinavian legends, in a new and modern way. "Opposite, there is the reaction of the men of the island, who make the woman they desire bear responsibility for their own obsession.
The myth of the siren thus joins that of the witch, whom her persecutors send to the stake to exorcise their own impulses, which they are not able to control, "explain the authors. A resolutely feminist treatment, therefore, carried by a duo of killeuses embodied by Casta and Abita, badass and very freaky.
A licked casting
There is obviously the star of the program, Laetitia Casta , sublime and disturbing in no make-up, thick hair and dark eyes in an almost silent role, carried by a gesture beautifully choreographed with Bianca Li . And Noée Abita, whom we had discovered as the daughter of Jean-Hugues Anglade in " Le Grand Bain ", which traces its furrow in French fiction. Finally, the "return" of Sergi López , the friend who wishes you well (twenty years ago already), obviously like a fish in water in his role of serial killer tracker haunted by his investigation as much as by its prey.
Who is it for ?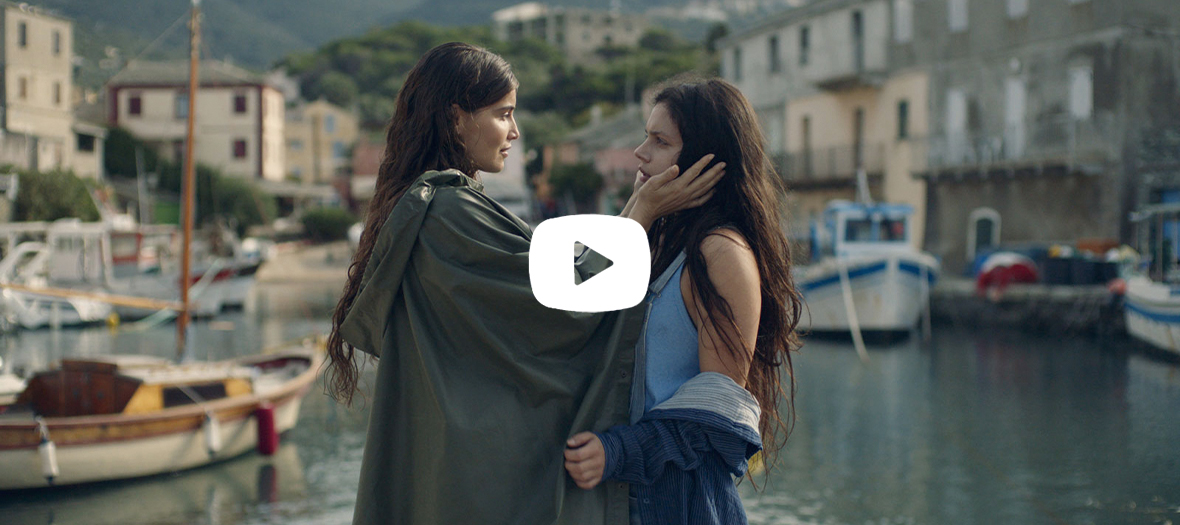 "I filmed this place like a western village, with its cramped houses, closed in on themselves and its small alleys. I wanted at all costs to avoid the picturesque and postcard side ", explains Julien Trousselier , the director. The polished photography, the poetic underwater scenes and the very applied production will delight lovers of nature carried to the skies by an image and a scenario that defend the flora and fauna attacked by man.
Fables and romance fans will be delighted by this new contribution to pop phantasmagoria around the myth of the mermaid, today carried by the image of a strong woman inhabited by sorority . After " H20 " (Netflix), French fiction takes a deep hold of the phenomenon of these new powerful women.
On the other hand, fans of ultra-rhythmic series may find the time long.
"Une île", on Arte on Thursdays January 9 and 16, 2020 at 8:55 pm
In full on arte.tv from 9/01 to 7/02/2020
The first three episodes online from 2/01/2020


Also discover the new adaptation of the four daughters of Doctor March .