Lena Dunham is back! A year and a half after stopping the cult series Girl, the most talented showrunner of her generation is back. Her new baby is called Camping, a bucolic comedy filled with totally off-the-wall situations which she has the secret for, along with Jennifer Garner... You are thinking of going off for a country weekend with your friends? Check out this teaser.
Very bad trip
The pitch (adapted from an eponymous British series): Kathryn and Walt, a run-of-the-mill couple dressed in Décathlon outfits to go camp out under the stars for the birthday of hubby. But the bucolic escapade morphs into massive chaos when suddenly- surpriiiiise - the sister and the brother-in-law, who is in rehab, shows up, along with the divorced buddy (not quite) and his new borderline conquest (as lustful as Kathryn is frigid), the lecherous manager and.. a bear (!) A wild and wooly ambiance.
The come-back of a talented author
We have good news for the orphans of Hannah, Marnie and Shoshannah: the script writer (and actor) from Girl is back, in great shape and totally inspired. For this new HBO show (definitely the best dealer from the US series, by the way), Lena Dunham leaves behind her the New York millennials and ventures forth in the world of neurotic 40-year-olds. Always with this off-beat tonality, a creative audacity with raw dialogues that are her trademark. Orgasmic !
The revival of two cult actresses
On my right in the main role: the ex star of  Alias and ex Mrs Ben Affleck in town, not seen since a while on the screen—I have named Jennifer Garner. Good surprise: the actress is still hot stuff. As a control freak with a hypocondriac scout leader side  ("swimming is for tomorow, let me remind you nobody has put on solar cream"), she totally loses it when - on my left - the sulfurous Janice aka Juliette Lewis shows up. Dropped from the radars, the icon of the 90s (Natural Born Killers, Gilbert Grape…) portrays a nymphomaniac wearing a nightgown and cowboy boots, "healer and professional DJ", hooked to small pills that make you smile. Two actresses, two styles for a a very jubilatory clash at the camping ground !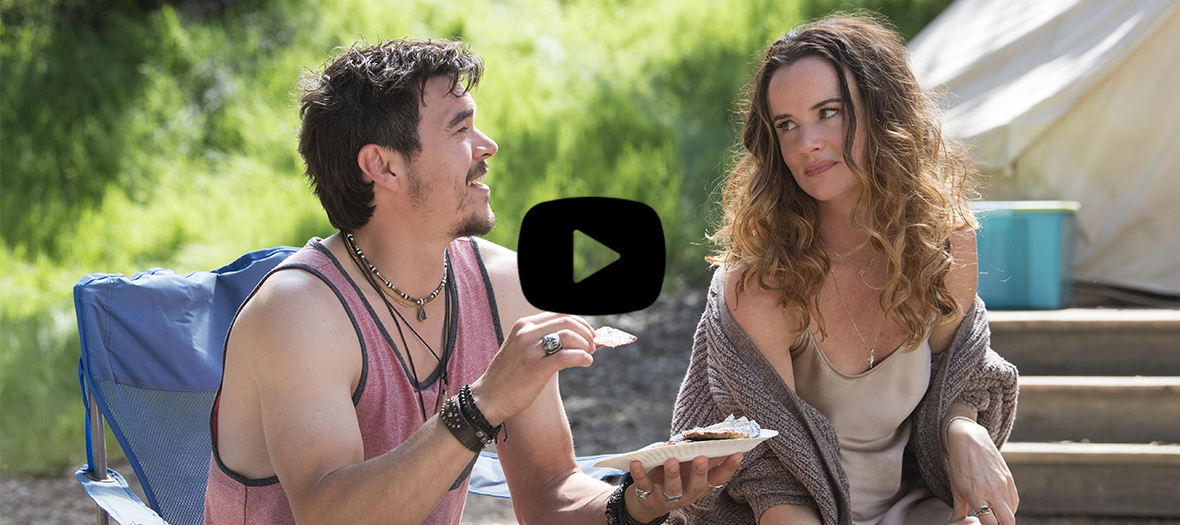 Monday, the 15th of October at 9:55pm on OCS City