© @wendyslookbook on Instagram
Who has never dreamt of sneaking into the suite of a grand hotel "just to take a peek". Well now Parisiennes are also going to be able to sneak into rooms ordinarily reserved for heiresses, in shopping, manicure, tea-time and champagne mode. Follow our suggestions.
Head for … The Plaza Athénée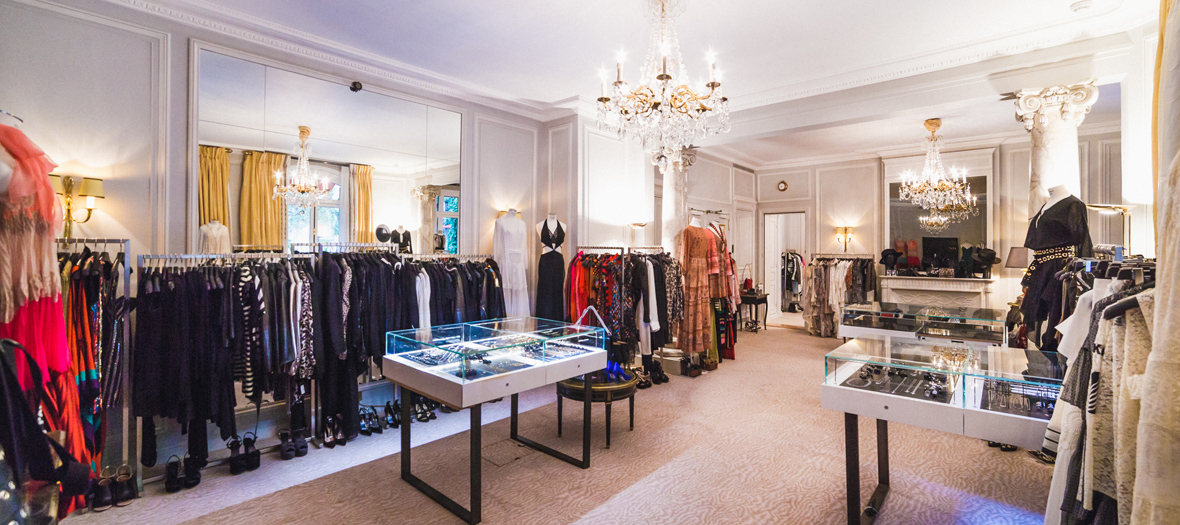 The suite: 224.
How to sneak in? Super easy! Montaigne Market, the most trendy concept store in Paris has moved its boutique from avenue Montaigne to a deluxe Plaza Athénée suite of 180 m2 open to the public, with a divine view on the square courtyard of the hotel. You must go there. Just to see!
The result is a XXL dressing-room in the Carrie Bradshaw style with a precise selection of our favourite designers and other more confidential ones: Chloé, Saint Laurent, Jonathan Simkhai, Alexander Wang, Stella McCartney, Gianvito Rossi… In the bathroom, O joy, a wide array of upmarket cosmetics sometimes difficult to find in France: Omorovicza, Codage, Susanne Kaufmann, Massato, Body Blendz, Jouer… An amazing personal shopper experience for Parisian fashionistas.
Until December 2017. Open 10am to 7pm from Monday to Saturday, an aside from these hours by appointment, even on Sunday.
Plaza Athénée, 25 avenue Montaigne, 75008 Paris. 01 53 67 66 65. www.dorchestercollection.com
Head for... The Park Hyatt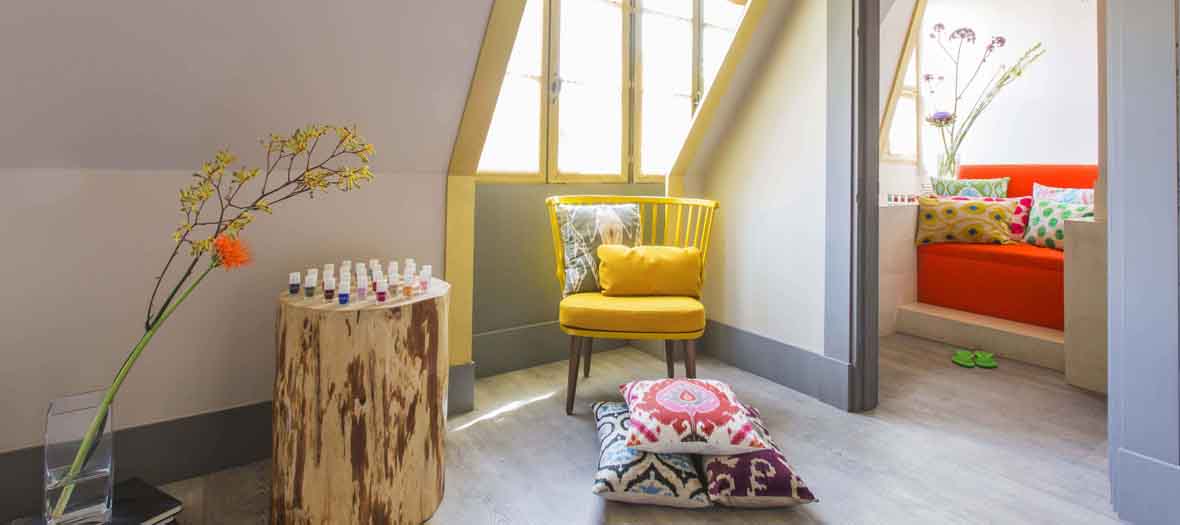 The suite: 601
How to sneak in? Simply by booking a manicure application (30€)! Explanation : Kuure bazar, the darling organic brand of fashionistas has installed its nail bar (the most chic in Paris) … in a room of the Park Hyatt open all year round with super pop colours, installed by the young trio of Franco-Japanese architects from Autenta. Here no special table, you have your nails done sitting on armchairs with special guéridons. And beauty of the feet is donn on Paris stone seats … A bath of happiness. (1h = 90€)
Nail Suite par Kure Bazaar. Manicure starting at 30€. Reservation possible Monday to Saturday until 6pm at 01 58 71 10 68
Hôtel Park Hyatt Paris-Vendôme, 5 rue de la Paix 75002 Paris. 01 58 71 12 34. www.parisvendome.park.hyatt.com
Head for… The Shangri-La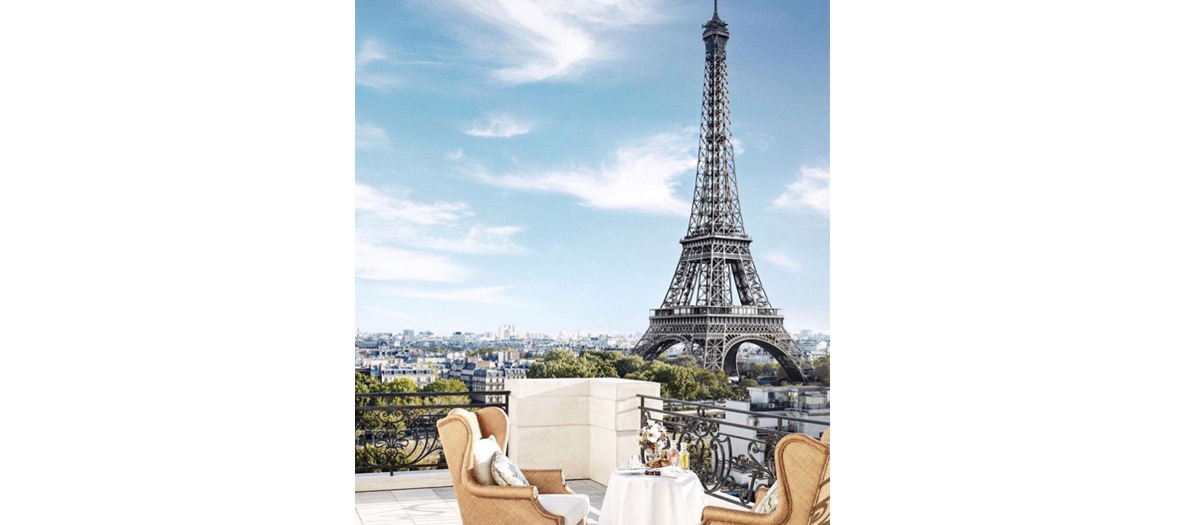 © @blackittenclub on Instagram
The suite: 410
How to sneak in? By coming to sip Krug bubbles! The palace decided to transform one of its prettiest rooms, generally reserved for millionaires, into an ephemeral mini champagne bar open all summer long to all the Parisians with 16 very selective places each evening.
A perfect alibi to celebrate a very special occasion (such as your man's birthday …). So just nestle on the amazing sofas of the huge terrace while looking straight at the Eiffel Tower. On the menu: a glass of Krug Grande Cuvée Edition (55€): the nec plus ultra when it comes to champagne) or and entire bottle (250€) while nibbling on delights prepared in the kitchen of the star-studded restaurant: pata negra ham, hoummos and raw veggies...
Le Bar à ciel ouvert by Krug, from the 1st of July to the 26th of August 2017 6pm to 11pm. Reservations on 01 53 67 19 98.
Le Shangri-La Hôtel, 10 Avenue d'Iéna, 75116 Paris. 01 53 67 19 98. www.shangri-la.com
Head for… Le Bristol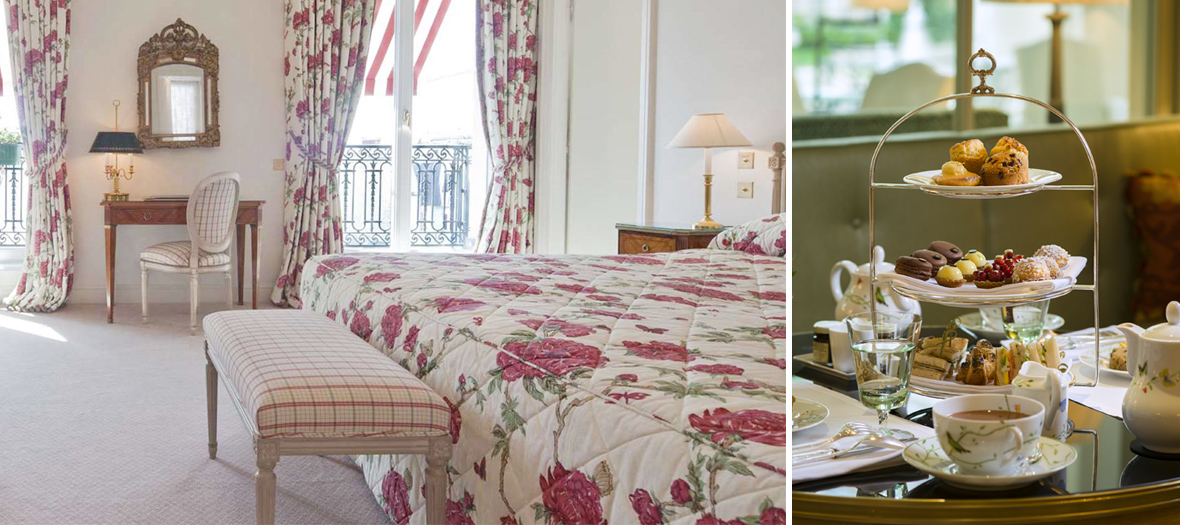 The suite: one of the 9 Signature suites: Terrasse, Paris, Lune de miel...
How to sneak in? By reserving a Lady tea-time. During an unforgettable after-noon, your will have the possibility of privatizing a suite for a palace experience in deluxe baby shower or bachelorette mode. Room service galore! You are all set for an afternoon tea time worthy of the Royal Family: pastries, finger sandwiches, scones, the finest teas, hot chocolate, and a glass of champagne per person. To be enjoyed with your little finger upwards in a palace tea set with silver teaspoons and lovely porcelain before a pillow fight and why not a bubble bath. Everything is allowed !
By reservation only, according to availability, 9 Signatures Suites that can be privatized from 2pm to 9pm. Tea Time "Le Bristol"champagne pour 10 persons served in the Suite included. Starting at 4900 € pour 10.
Le Bristol Paris, 112 rue du Faubourg Saint-Honoré, 75008 Paris. 01 53 43 43 25. www.lebristolparis.com