After a bleak summer, palaces are reopening their doors! Despite the lack of tourists, the most prestigious establishments are filled with sexy offers so that Parisiennes can come back without paying full price for glam suites. A glitzy look at of our favourite must-try experiences.
A cocktail on the secret rooftop of the Hôtel de Crillon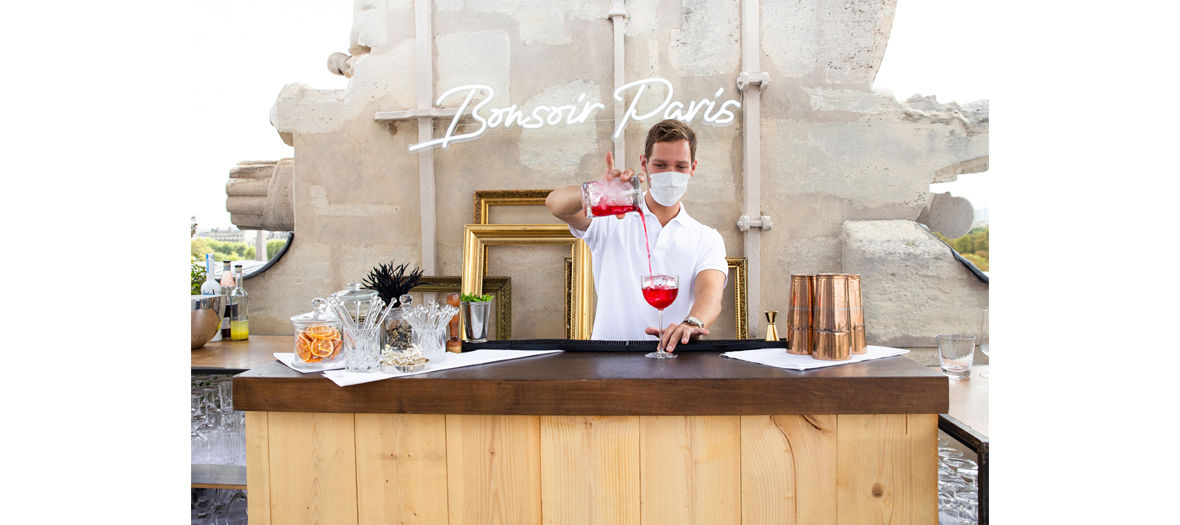 ©Emilie Franzo
And what if we infiltrated the rooftop of the Bernstein Suite, usually reserved for the very affluent clients of this 5-star landmark and take advantage of the most spectacular view of the capital?
Such is the concept of Bonsoir Paris, an ephemeral bar, nestled on the private terrace of the palace's beautiful suite, where a super romantic clandestine cocktails bar is open every night from 5pm to 11pm without reservations. Cheers!
€27 per cocktail. €16 for two tartines.
Bonsoir Paris at the Hôtel de Crillon.
10 place de la Concorde, Paris 75001, 01 44 71 15 17
A €15 tea time at the Ritz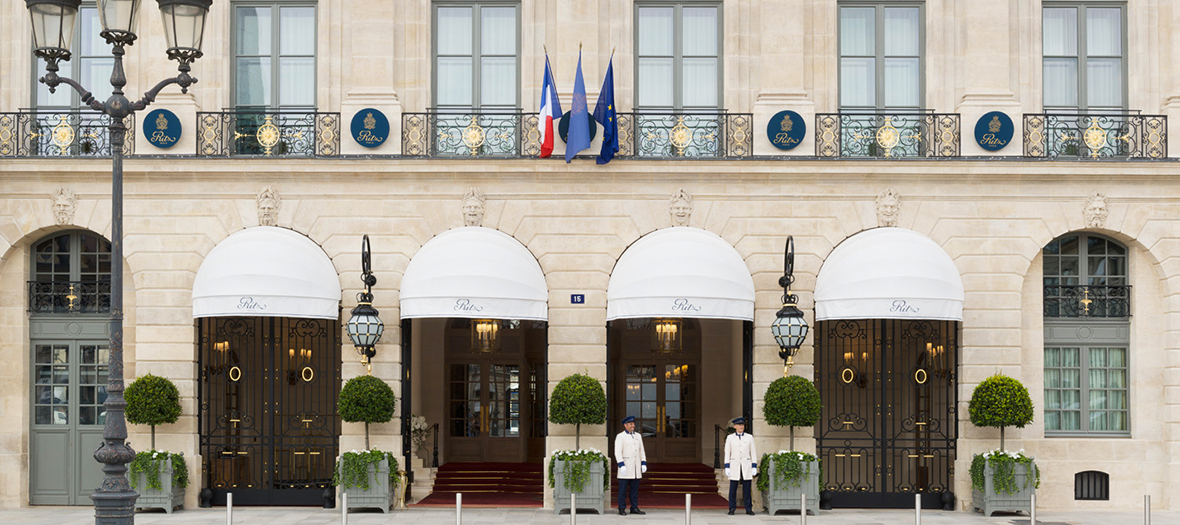 The Place Vendôme palace is playing prolongations with Le petit comptoir de pâtisserie of the Ritz Paris, a street counter set up like a "small shop", where one finds the sweet treats that are the claim to fame of François Perret (his marble cake and of course the famous madeleines…), star of the Netflix series, A chief in a truck. To be noted: every weekend, an amazing ephemeral tart to share (€45 for a 4-person tart).
Those who prefer a more intimate palace experience will gleefully head for the Hemingway Bar in order to renew with Le Serendipity, fetish cocktail of Colin Field to be sipped between two glamorous regulars.
€15 for the tea time formula at Le Petit Comptoir de Pâtisserie of the Ritz Paris, 15 Place Vendôme, Paris 75001, 01 43 16 30 30
A private dinner on the George V penthouse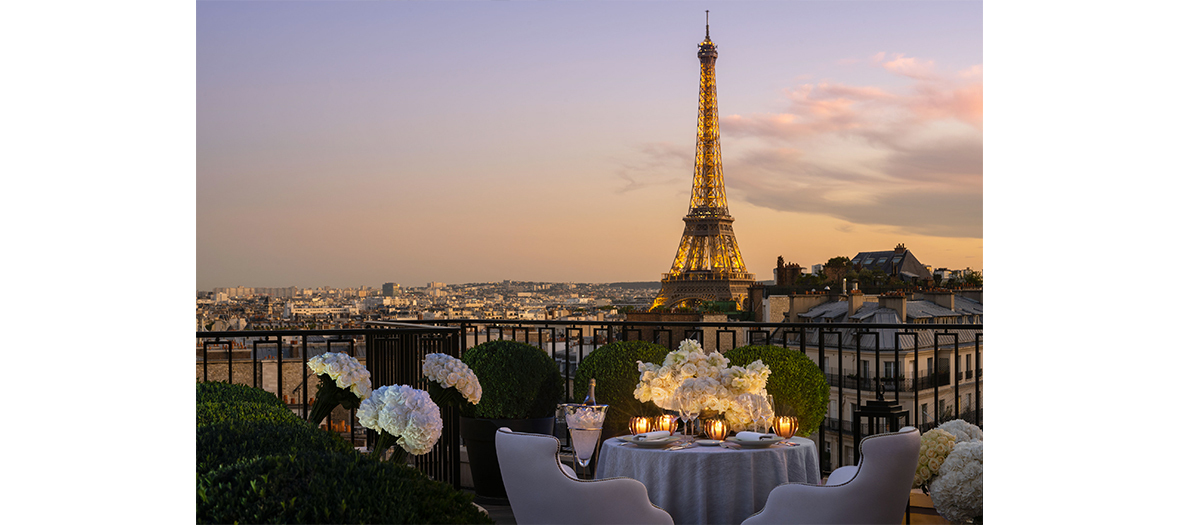 Having lunch facing the Eiffel Tower or dinner under a star-studded sky, seated at the George V's most prestigious terrace, orchestrated by our favourite starred Italian chef Simone Zanoni? This is now a totally accessible fantasy. Every day, the palace privatises its most beautiful suite for gourmets with chef Simone in the kitchen and your own butler. On the programme: a customized two-person meal (€800 each). The ultimate luxury to raise glasses and celebrate Paris.
On the upcoming agenda: ultra-exclusive masterclasses to be lived at Le Cinq, the 3-star restaurant, with the in-house talents. On the programme: cooking during half a day alongside Christian Le Squer, Simone Zanoni, Michael Bartocetti or the palace sommelier (starting at €450).
Hôtel George V, 31 Avenue George V, Paris 75008, 01 49 52 70 00
A Cédric Grolet breakfast at Le Meurice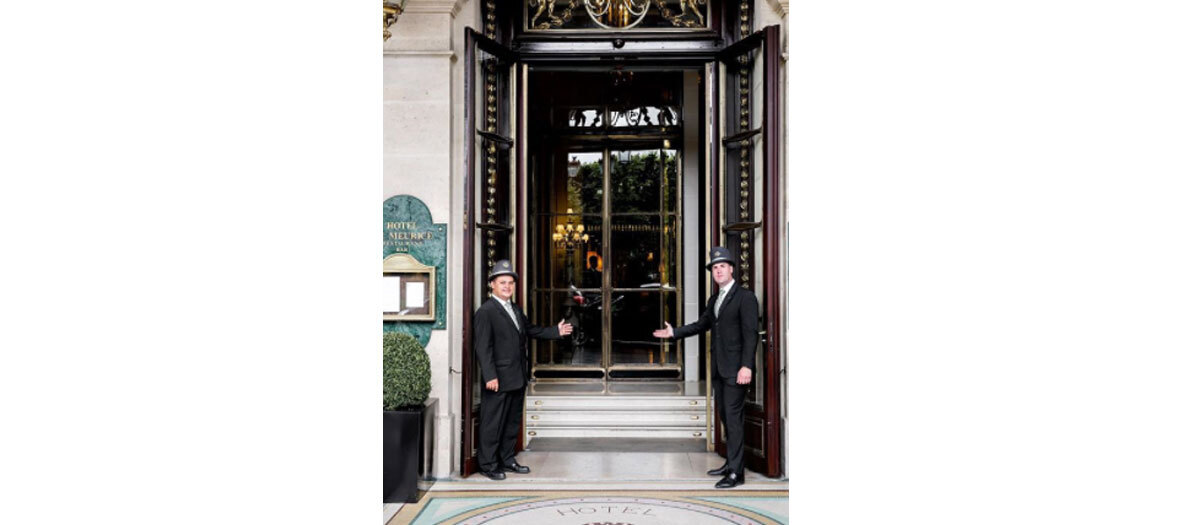 It was your dream? Le Meurice is making it come true! An incredible formula to start off the day on the right foot before going to work. The hotel has imagined a perfect breakfast, to be enjoyed starting at 7am, concocted by star pastry chef Cédric Grolet himself in the Le Dalí brasserie.
On the menu: two haute couture viennoiseries (not to mention orgasmic delicious pain au chocolat ), a freshly-squeezed juice and the choice of a hot beverage. The paradise of early birds now has a name.
Formula "Paris s'éveille", €28 per person at Le Dalí
Le Meurice, 228 rue de Rivoli, Paris 75001, 01 44 58 10 44
Also discover the best pains au chocolat in Paris.