To situate you, in the code language of fashion, the start of the season corresponds exactly to our furious desire to hang flowers in our hair and stash our winter tights at the back of the wardrobe. In short, the time has come to revitalize your dressing room . And that's good, the new collections have just landed in stores, adorned with feel good colors and prints.
From now on, we think of chromatic opposition : we associate purple with green , yellow with blue , candy pink with grass green , red with turquoise … You will never dare? Taratata. Take note with these ten solar pieces less than 100 €, and the procedure to wear them without misstep.
Turquoise blue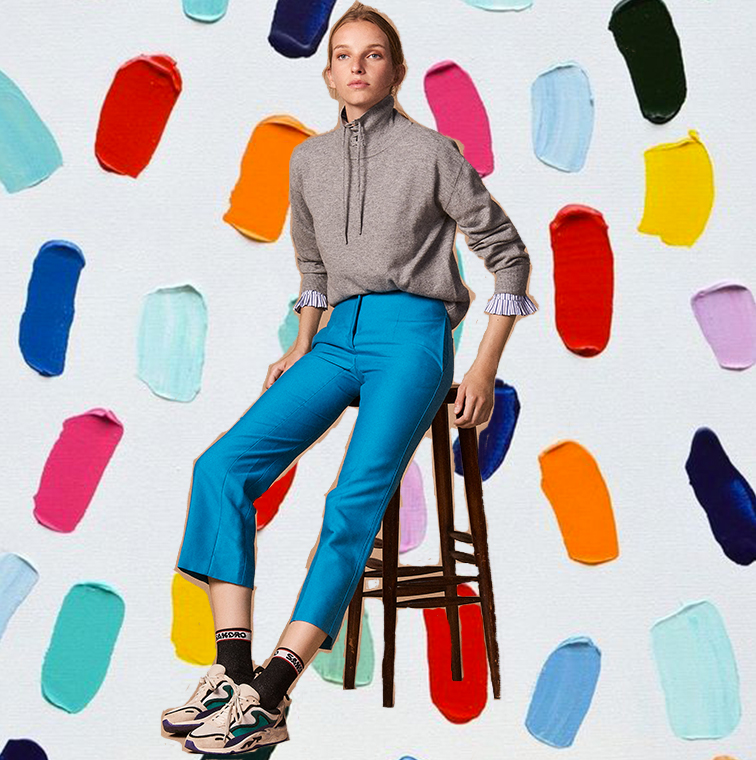 Big return of turquoise blue this season, spotted on the SS19 parades of Balenciaga , Versace and Vuitton man . We follow in the footsteps of the three most bankable houses of the moment by wearing it over very rewarding 7/8 trousers , which we embellish with a long trench coat and dad shoes right on trend, for a sharp ensemble.
Straight 7/8 pants, Sandro , € 175 on sale at € 70
The pink and white combo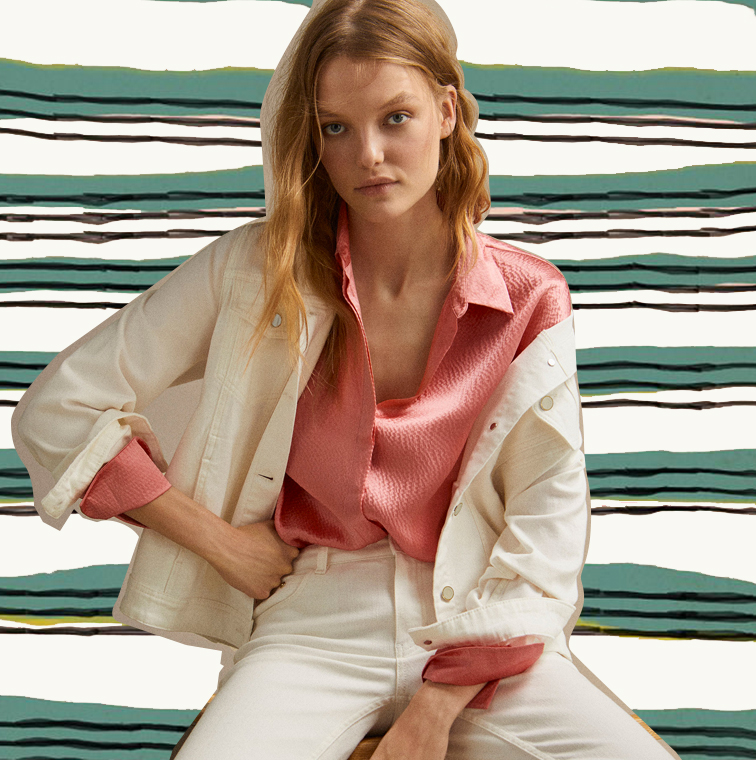 Embellish her white look with a touch of pink , yes, but there are a few points to be observed to avoid the layette side or, worse, lady. Rule n ° 1: choose white jeans pieces - pants and a small jacket. So much cooler. Rule n ° 2: bring pink with a precious material, such as a light cashmere sweater or a pretty silk blouse . Rule n ° 3: decorate the composition of a pair of sneakers or, better, cowboy boots . We already have most of this at home, right?
Pink blouse, Massimo Dutti , € 79.95. Available in store.
Graphic print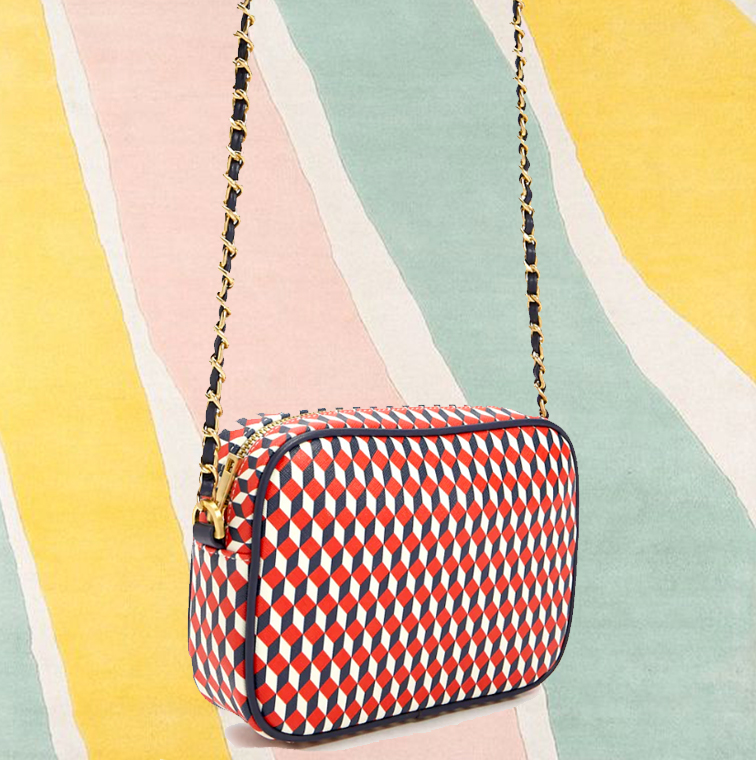 For those whose color harmony goes a little bit further, we found the simple and effective solution to invigorate their look : the printed bag. Graphic , stylish and at a mini price, this crossbody will twist a monochrome and tasteless look. It's even too easy.
Geo Print Crossbody, Forever 21 , 20 €

Grass green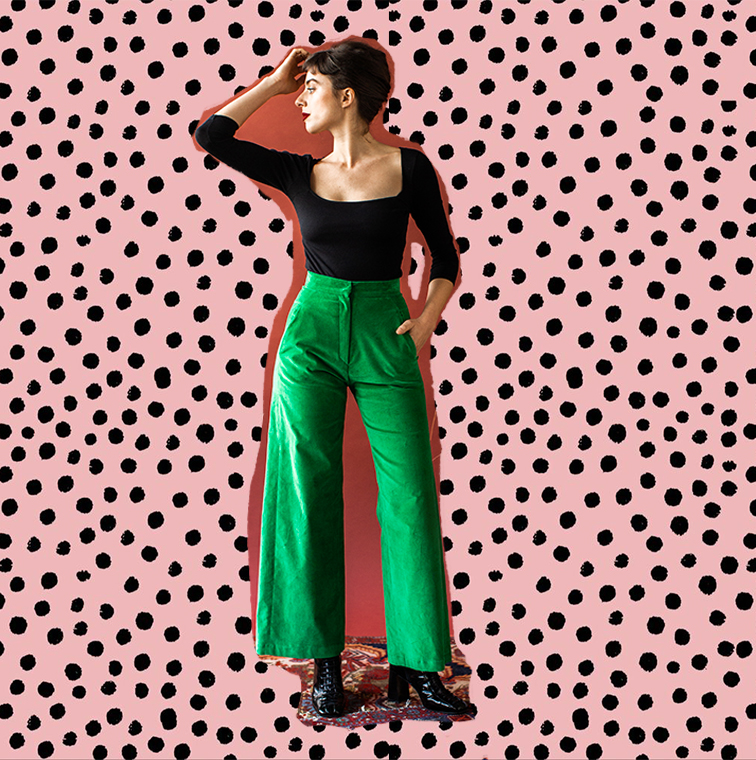 It has been a long time since the green corduroy pants are no longer the monopoly of grandfathers hunters. Normal, with its ultra modern flare cut , its high waist to lift the butt and its fir color, it brings the necessary fun to a low profile black body and high boots . Sufficiently well rounded to wear it on a first date.
Claude Super Green pants, Make My Lemonade , € 99
Neon yellow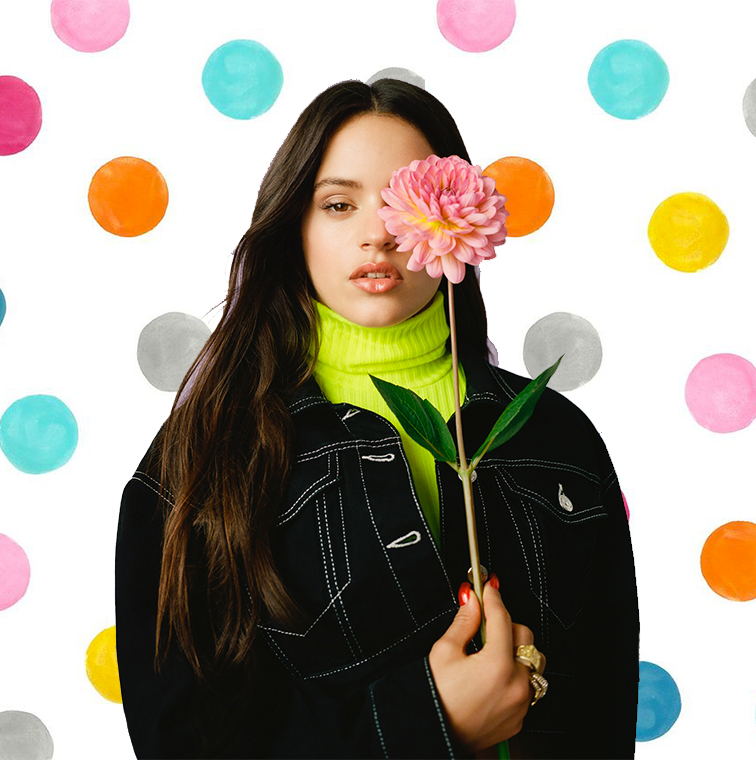 Because the return of the 90s in our closets, it also goes through the fluorescent trend ! And why deny it? A little second degree, what the devil! Nostalgic for the playground, we dare it in small touches by protruding the collar of an under-sweater or with a matching belt .
Funnel neck sock sweater, Pull & Bear , € 9.99
The spring print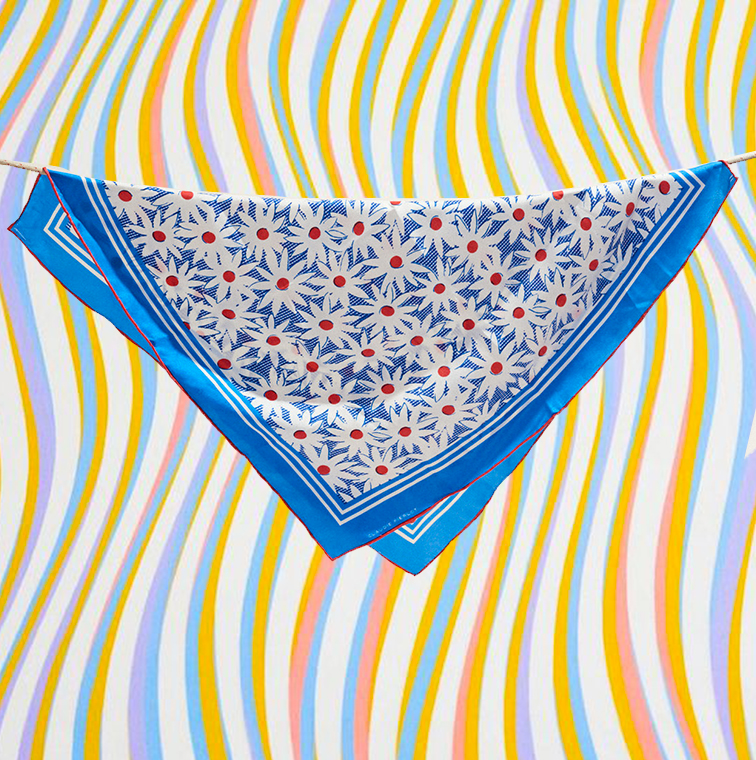 To honor the first rays of the sun, show off your desire for flowery Paris by slipping a silk scarf with a daisy print around your neck , in a cheerful blue that will illuminate your face on gray mornings. Paired with an orange jacket , it will be perfectly highlighted.
Daisy print silk scarf, Claudie Pierlot , € 95
Sky blue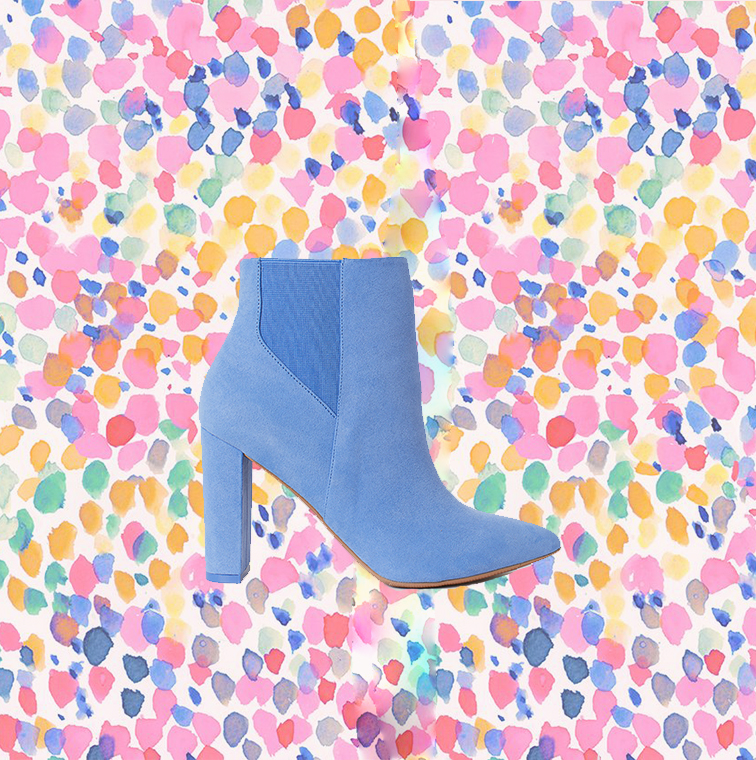 Heaven, my boots ! No need to do too much when you unsheath those nuggets of shoes that your whole squad will want to steal from you. The heels come to lengthen the gambette with a faded or downright white 501 , and this sky blue will respond perfectly to a small pine green sweater .
Boots, H&M , € 34.99
Pastel lilac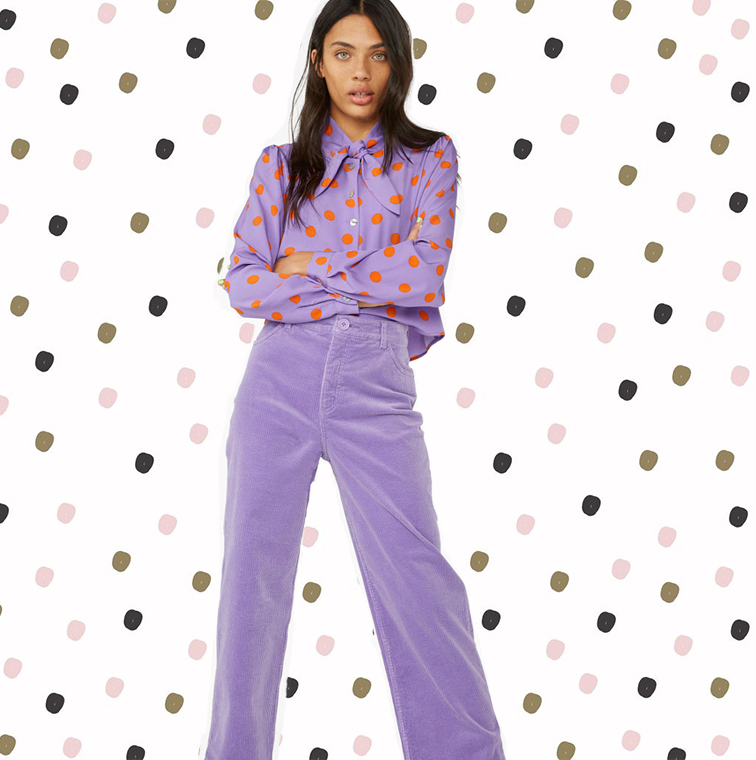 If purple is the most popular color of the year among the major ready-to-wear labels , lilac , softer, is the compromise to adopt for those who are reluctant to pass the course. " Yes, but it doesn't go with anything "? Think again, a Hermès orange and an ivory white will bring out its resolutely couture aspect. The star color of the Kate Spade spring-summer show in New York , it also works in total look with, as a central piece, the corduroy pants that make us so fantasize.

Lilac corduroy pants (€ 35), lilac polka-dot blouse (€ 25), all Monki.

The neon accessory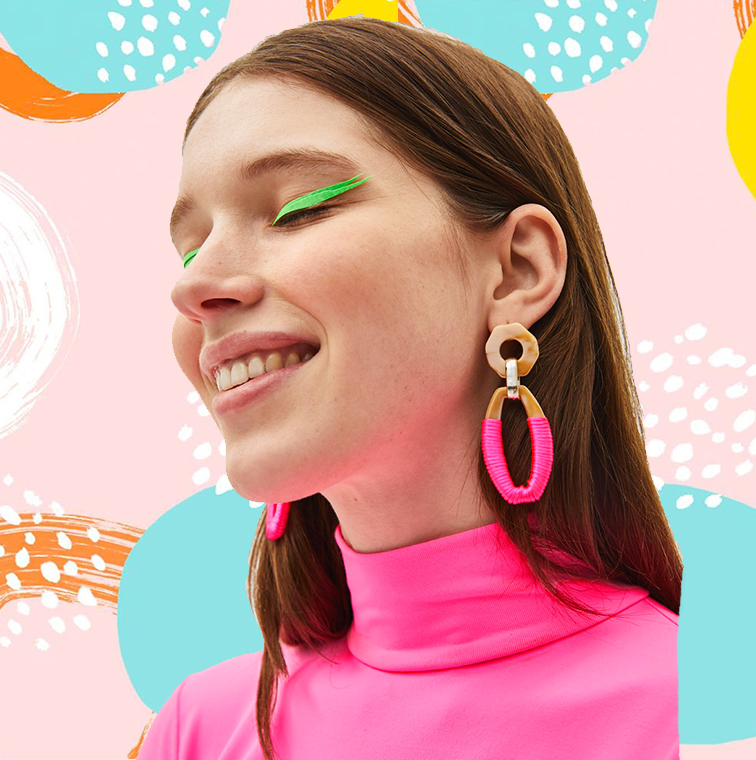 A pair of neon pink graphic earrings , to bring light close to the face and force you to be in a radiant mood. We match it either with a top in the same spirit for a very first degree Stabilo rendering , or with a sixties look of Courrèges inspiration .
Maxi fluorescent earrings, Bershka , € 7.99
Also discover the new brands of bags and lingerie that makes you beautiful .