Elizabeth Arden, the beauty obsession of New York gals, is landing for the first time in France with a fabulous and ephemeral beauty loft on rue de Passy that is going to make Parisiennes go wild … And with reason: the Red Door Spa invented by Elizabeth Arden herself is THE mythical spa on "Fifth Avenue"...
Explanations: the legendary 8-hour cream, that's them. The miracle express "Oxygen Blast Facial" treatment that all the Manhattan socialites cannot live without, that's them again.
Good news: we are finally going to be able to test this completely addictive beauty institute treatment made with a combination of oxygen and minerals… And true Parisiennes agree that there is nothing better for a fabulous complexion in just 15 minutes (30€ per treatment).
Other cult products to discover urgently: their super-magical "CERAMIDE" capsules. A special concentrate for perfect skin pimped at breakfast time (119€ for 90 capsules). Or their incredible "BEAUTIFUL COLOR" mat moisturizing lipstick (26.50€). It does not get much better…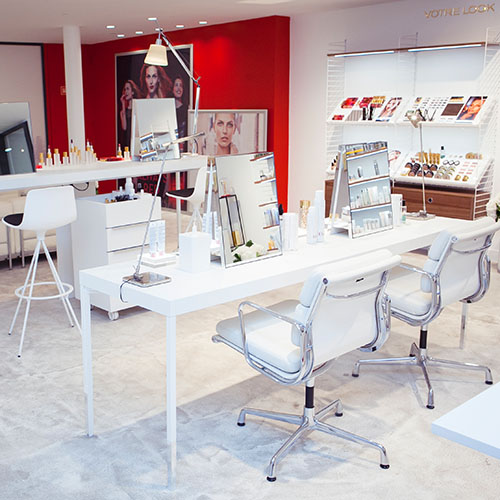 We adore: the free make-up flashes created by Christophe Durand, the Makeup Artist in France of Elizabeth Arden who will be present exclusively at the boutique on the 27th of October, the 18th of November, the 1st and the 15th of December.
The must? Beauty happy hours with your BFF for all the real make-up tips and to benefit from an exclusive service (40€/ person, by reservation). Call your girls and book your private beauty party.
Where? Ephemeral Elizabeth Arden boutique from the 16th of September to the 31st of  December 2015 at the heart of the Galerie Passy Plaza.
All the information on www.elizabetharden.fr