There's not just Liberty and Harrods in life. Do you know the third temple of fashion in London? Since 2015, The Place London is creating the buzz amongst British fashionistas on Connaught Street, in the vibrant West End.
But the good news it that the mini concept-store has just opened its first Parisian address, Rue de l'Odéon. And of course we raced over to check it out.
The Place London, what's the story?
At the head of the business, big boss Simon Burstein, former director of Sonia Rykiel (and ex husband of her daughter Nathalie), could not decently settle elsewhere than Saint-Germain-des-Prés. This fashion world pro, son of the founders of the deluxe multi-brand Browns (resold to Farfetch in 2015), imagined his Parisian setting like an elegant salon.
Art Deco facade, ceiling mirrors and comfy changing rooms in a boudoir spirit showcasing exclusive English brands (Alice Archer, Launer) and others spotted by the expert eye of the maestro running the show.
On the racks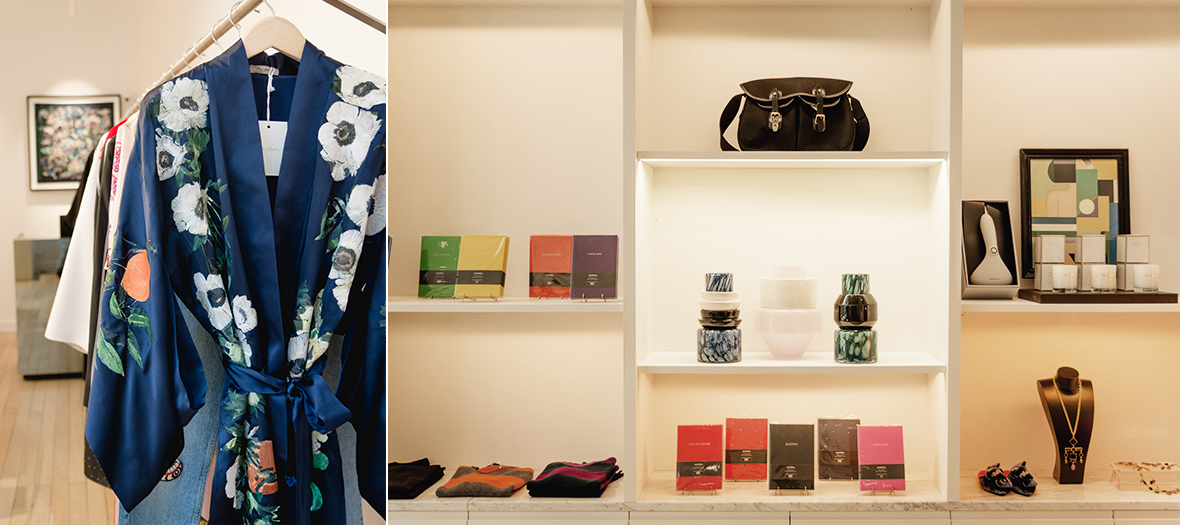 Wildly springtime clothing and accessories: a turquoise crossover dress from the Ukrainian house Poustovit (€495), Loulou de la Falaise jewellery, a wonderfully couture fluo orange jacket by Belgian stylist Sofie d'Hoore (€650), a superb embroidered kimono by Alice Archer (€1,900) and a delicate dress with a floral print (€965), a ring in massive silver made in Ibiza by Natasha Collis (€130) or a capsule of 70's pants and jackets imagined by New Man, as well as colourful straw bags by the Portuguese label Cestas d'Aldeia (€95).
A treasure trove of gifts
Pretty decoration pieces and gift ideas are all to be nabbed: a superb unique vase by MVWKraft (starting at €380), a large ultra design steamer (€145) or its kid brother to pick the fuzz on pullovers (€45), a pouch in a wild printed fabric (€25), nice Leathersmith stationary and trendy perfumes by The Perfumer's Story by Azzi (€110).
Open every day from 11am to 7pm. On Sunday from 1pm-6pm.
Also discover the 100% vegan colette and the boyish label all the Parisiennes are wild about.