After her bestseller Mousseline La Sérieuse , Sylvie Yvert is setting the scene again with Une Anne Folle . And it's funny, we feel that Netflix, Arte or Canal will fight for a mini-series adaptation .
With Mousseline la Sérieuse , the author plunged us into a real literary biopic , an extraordinary portrait of Madame Royale , daughter of Marie-Antoinette and Louis XVI , the only survivor of the royal family during the revolution .
This time, the author changes register but not period. His new subject: 1815 , the famous year of the 100 days , marked by the great return of Napoleon and his final abdication after the defeat at Waterloo . Direction Sainte-Hélène , while Louis XVIII regains power ...
A historical fresco worthy of a super-series
The story begins ... at the end and ends with colorful twists . We won't spoil! We are at the heart of the trial of Charles and Antoine , two loyalists of Napoleon , accused of having allowed the coup d'état of the fallen Emperor. Flashback. This crazy year, few are the faithful. These two are.
Charles is young, handsome and of an aristocratic line. His love marriage with a royalist maddens his wife's family, furious at this treacherous union with a Bonapartist. The other is Antoine , a petty bourgeois with a dazzling career with Napoleon . He accepted a marriage of convenience with Emilie, the niece of Joséphine de Beauharnais , herself in love with Napoleon's brother ...
Better than a hyper-referenced history lesson , it is a funny , energetic and tragic tale at the same time, furiously well balanced, against a background of political intrigue , stories of love , revenge and compromise .
The gallery of characters , too, allows to illustrate this formidable historical fresco , where the courtiers turn their jackets every morning in the course of power struggles in an exacerbated political climate . The effective recipe for literary addiction.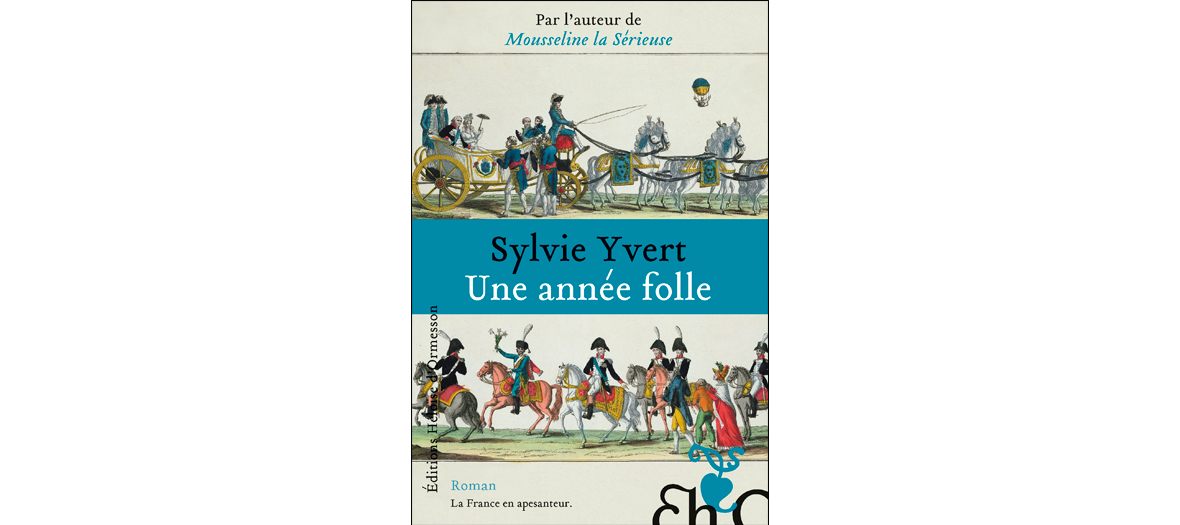 Sylvie Yvert, A Mad Year . € 19 published by Héloïse d'Ormesson.


Also discover 5 things you didn't know about Bernadette Chirac and The docu everyone is talking about .