Imagine hairdresser, beauty and manicure workshops, a wardrobe sale and creations by small up and coming fashion labels, all that in the same place.
This small girly paradise will be set up on Saturday in an amazing loft nestled in a pretty courtyard of the quartier Montorgueil district.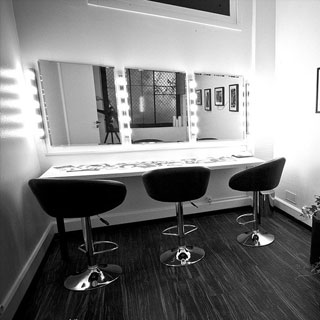 Pampering program on the agenda with the braid bar to learn how to weave hair, apply nail polish or make-up by the pros from the Beauty Bar of Gloss'up. A solution for all your whims.
In terms of shopping,  here is an occasion to discover the new collection of Bollywood Bazzar bags, the bohemian-chic creations of Mamamushi or graphic pouches by Emiko.
Twigs on a budget can count on the wardrobe sale to find pieces signed Isabel Marant, Chloé or Vanessa Bruno at insider prices.
And also: a Do it Yourself workshop with Harmony, the creator of nice Les Minaudières crochet jewelry, who unveils for us knitting techniques.
SpeedBeauty & CoolShopping, Saturday 4 May from 11am to 7pm
Free entrance
Braid, nail polish or makeup without appointment: 12 € + 1 nail polish application offered + 1 polaroid
More information here
Think of reserving your seat for the detox brunch at Gloss'up on Sunday here