If you are fan of Airbnb, BlaBlaCar and other great sites for "clever connections", you have hit the bull's eye!
The concept of VizEat? Hosting at your table tourists on the lookout for authentic experiences, foodies on the go or Parisians eager for offbeat sensations.
A must for pleasant gregarious encounters, an ideal occasion to showcase your talents as a Top Chef and make a little extra money.
Way to go? Just put together your offer at the rate of your choice... A Sunday brunch, a 100% street-food dinner, an afternoon tea, a cocktail-party mixology mode or a Thai tasting in your living room or your small terrace. Let your inspiration roam!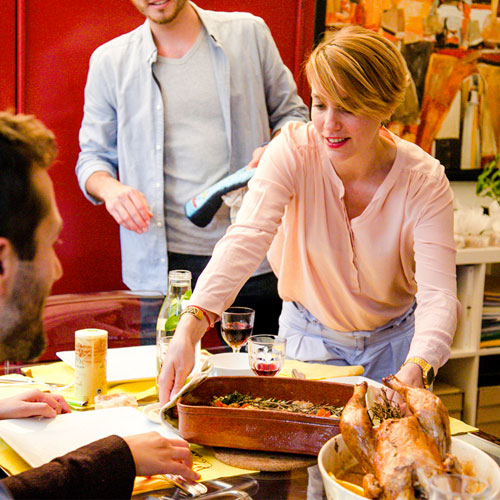 You are not the greatest cook? No worries… You can offer simple formulas such as a chic happy hour, with quality products (saucissons, good wines, breads and cheese…) picked up from the best suppliers in your area.
Tops for Summer: the possibility of organizing a chic picnic in an unusual spot all summer long through "vizEateurs"...
And for those who are not going on holidays this Summer, this is also a good way of traveling, including in your own city!
We adore: the site does not take a commission on your service... And the money is wired the next day. A great idea for penniless Parisiennes.
Sign up quickly on VizEat and host visitors at your table.
All the information on: fr.vizeat.com