Everybody is talking about them. We Are Knitters.     The latest rock group? No, no. It's the new ultra-influent fashion label that the girls from New York, Paris and London are wild about. Proof? Cara Delevingne, Blake Lively, Scarlett Johansson, Kristen Stewart are all fans...
Much more than a simple hipster brand, We Are Knitters has become a real fashion phenomenon with a super desirable lifestyle at the key… In short: knitting is cool.
Chatting with the girls around a Chaï Latte while crocheting the coolest Clutch bag of the season that you will take with you to a party... Knitting a pullover in baby Alpaga spotted in VOGUE while watching your favourite TV series… This is exactly the spirit of the ultra-trendy brand WE ARE KNITTERS.
So just follow the it-girls. Choose your favourite model on www.weareknitters.fr (a cute bonnet, a fab sweat, a super-vitamin scarf, a macramé for your home interior…) that we will send you in an organic Kraft  bag with all the glam materials inside: soft balls of yarn,  crochets, wooden knitting needles, the patron, the sewing needle and the tag We Are Knitters to be sewed on to your finished creation.
We adore: it's finger in the nose, even for manual dummies and beginners. We Are Knitters has elaborated new ultra easy techniques with great looking craftsmanship crochets—super easy to use, all this explained like a cooking recipe! And for all you ditzy distracted gals, you can watch their videos, DIY tutorials on the site in order to understand.
The good news: With us, you can win two Simone cardigans (worth 127€) large and comfy in Peruvian wool­­— 100% feel good !
Contest over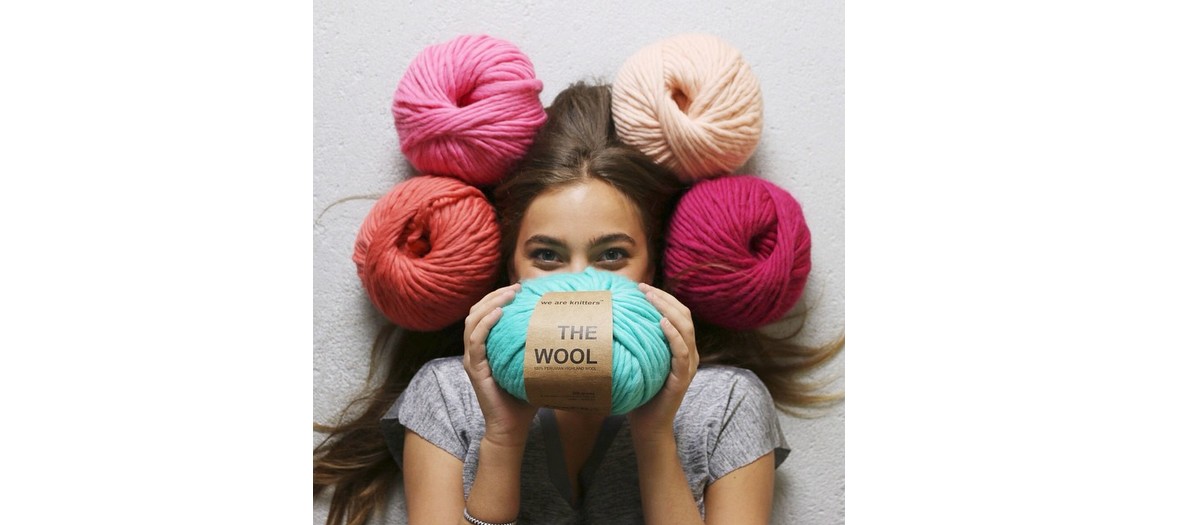 All the info on www.weareknitters.fr