The adaptation of a novel by Elena Ferrante with Olivia Colman , the new documentary by Angèle , a thriller series with Benjamin Biolay , a badass first film by Caroline Vigneaux , a fantastic series worthy of Stranger Things , the spin-off of Pretty Little Liars , an exciting docu about the Louvre Museum, a dark comedy inspired by real events … A tour of the best films , docus and series to watch .
The Lost Daughter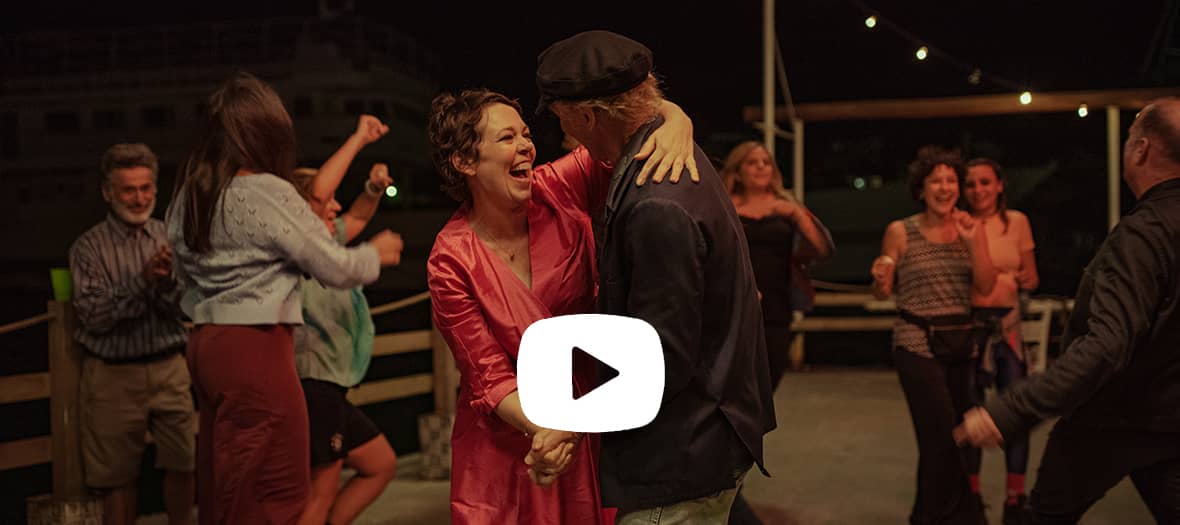 For who ? Addicted to the sublime stories of Elena Ferrante ( A Prodigious Friend ), whose novel The Stolen Doll inspired this film.
On vacation in Greece, Leda, a literature teacher at the university camped by the imperial Olivia Colman ( The Crown, The Father ), takes advantage of her loneliness from her deckchair. Well surrounded by her books, her inner peace is constantly broken by noisy tourists, and particularly by a young mother ( Dakota Johnson ) in fusion with her little girl. Hypnotized, Leda watches them all day, thinking back to her own condition as a mother of two grown-up daughters. Through oppressive flashbacks, Maggie Gyllenhaal (actress and sister of Jake) signs a superbly filmed first production on the mental load ... which will have pushed Leda to the limit.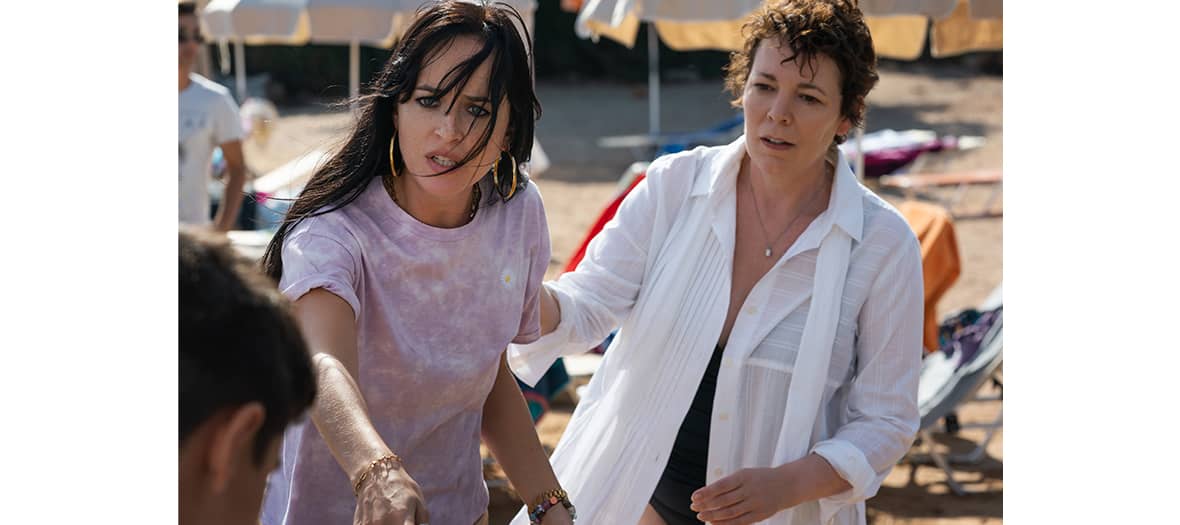 Until the abandonment or death of a child? We won't spoil you. What is certain is that the need to exist, to seduce, " to be " in the philosophical and practical sense of the term when one is a mother takes on its full meaning. The Lost Daughter turns out to be more topical than never and frankly uninhibited, served by a disturbing Olivia Colman If the participation of Dakota Johnson ( 50 Shades of Gray ) is almost anecdotal as her character is a mirror, we especially salute the performance as an actress of Jessie Buckley ( Wild Rose, Un Ordinary Spy ), who embodies Leda, still a young mother and on edge, ready to explode.
Available on Netflix
Sort of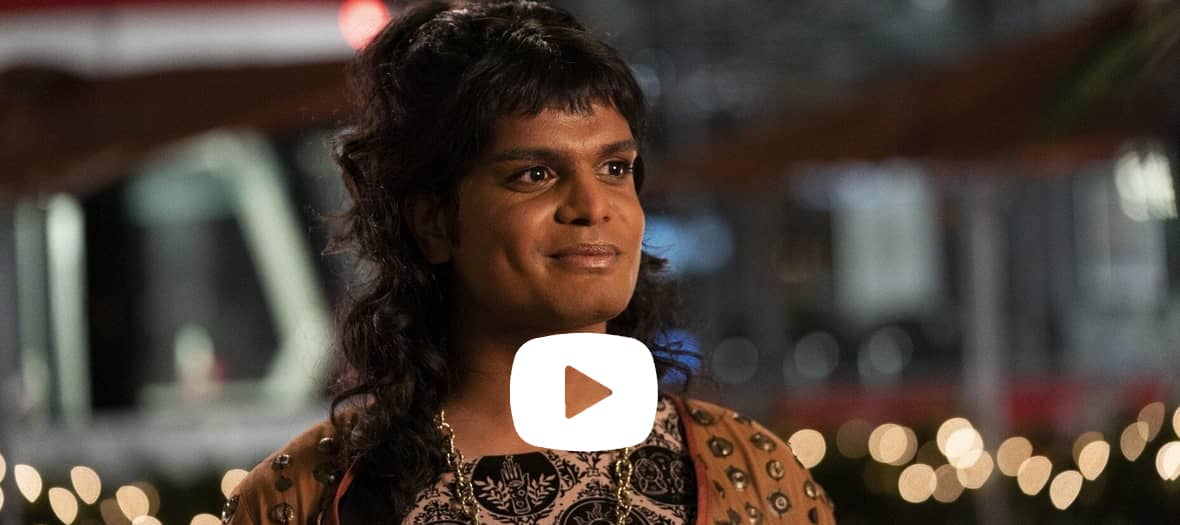 For who ? Those who have seen 12 times Girls by Lena Dunham or Looking with Jonathan Groff .
This is the Canadian comedy-drama that caused a sensation at Series Mania 2021. Sort of follows the daily life of " non-binary " Sabi (Bilal Baig), babysitter by day and waiter by night in an LGBTQI+ bar, who lives with a roommate. his sister, a sex addict. In the grip of an identity crisis , Sabi questions everything: her gender , her relationship with Lewis, a repressed homo who spends his time going back to see his ex (a cishetero girl, of course), his unfulfilling career and his (non-) relationship with his mother. Her BFF, 7ven ( Amanda Cordner ), a queer feminist artist who assumes herself, offers her to drop everything to go to Berlin with her and find her way... Sabi is about to book her plane ticket, when she receives a call : the mother of the children he takes care of has just been plunged into a coma following a serious accident, and the family needs his help. Like a coming of age movie , this series, both funny and touching, explores with finesse the difficulties encountered by non-binary people and questions the usefulness of sticking to a label or identifying as what. whether it be.
Available in full on 6play .
The shrink next door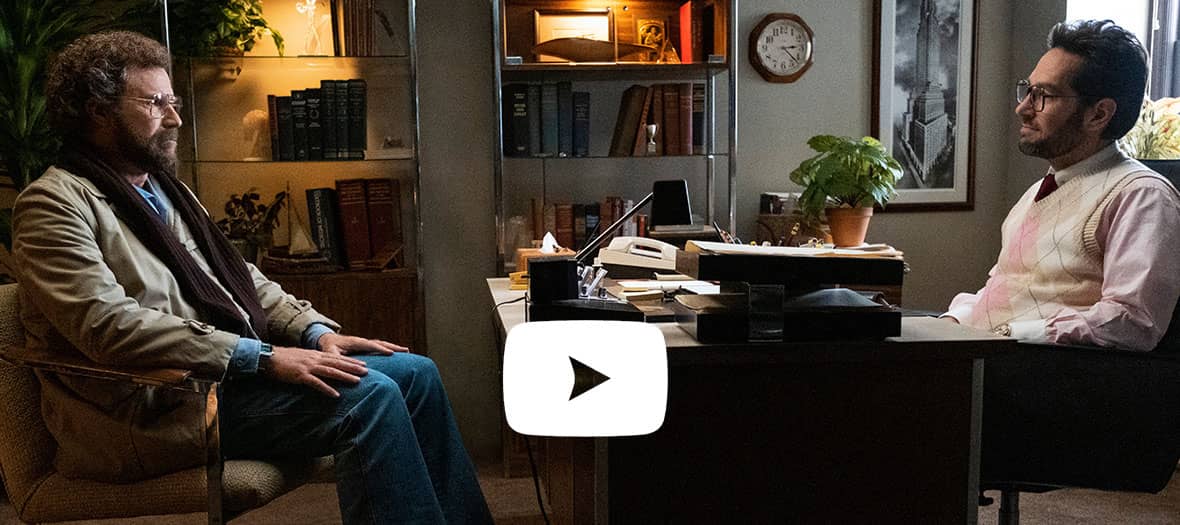 For who ? Fans of dark true stories.
Adapted from the eponymous podcast by Bloomberg journalist Joe Nocera , the miniseries The shrink next door features this incredible true story: the abusive relationship between Dr. Isaac " Ike " Herschkopf ( Paul Rudd ) and his patient for more than 30 years, Martin " Marty " Markowitz ( Will Ferrell ). Millionaire CEO Marty shows up at Ike's office following the death of his parents to treat his depression. The psychiatrist of the stars ( Gwyneth Paltrow , Courtney Love ...), obsessed with money and irresistible manipulator, gradually takes control over Marty's life: after having isolated him from his family and pushing for a divorce, Ike completely manages to to become CEO of Marty's company, co-signer of his Swiss bank account, and heir to his sublime Hamptons home . Carried by the exceptional duo Will Ferrell - Paul Rudd , this black comedy as we like them shows the very realistic descent into hell of a man who had everything to be happy.
Starting November 12 on Apple TV+
Pretty Little Liars : The Perfectionists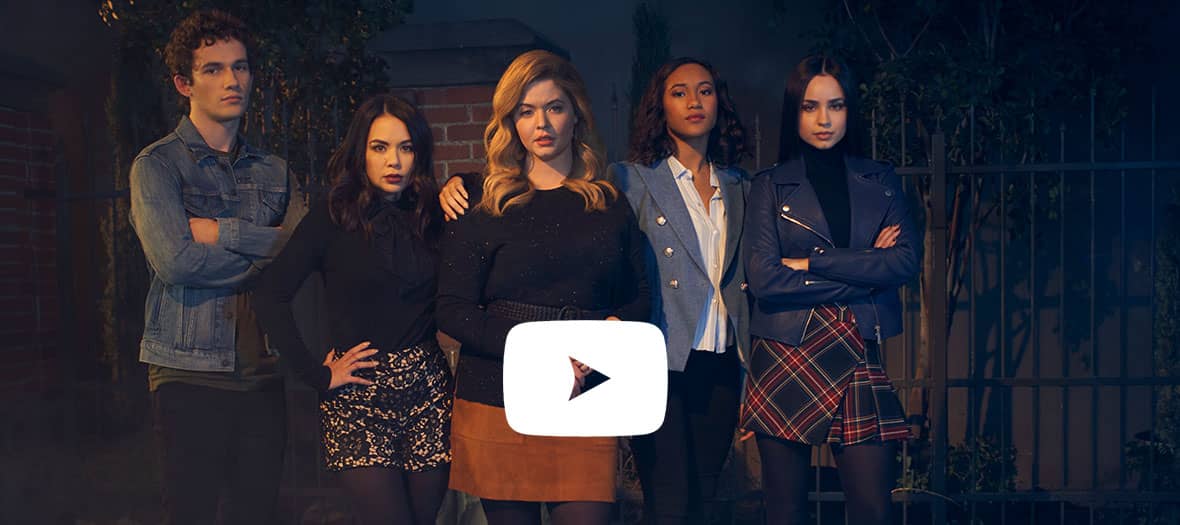 For who ? The unconditional · the · s Pretty Little Liars, aka PLL for short.
A few years after the happy ending of the original series, Alison DiLaurentis ( Sasha Pieterse ) leaves his wife and decides to wipe the slate clean of his past by moving to Beacon Heights, an upscale suburb à la Desperate Housewives . But behind appearances hide secrets , lies and manipulations. When a murder is committed within the community, the life of the inhabitants changes and Alison cannot help but go in search of the murderer. Good news: we find all the ingredients that made the success of PLL (groups of friends , investigation to solve, romances ) in this spin-off which follows the adventures of two of the favorite characters of the public, Alison DiLaurentis, and Mona Vanderwaal ( Janel Parrish ). Warning: there will be no season 2, so be prepared for a rather abrupt ending...
From November 12 on SALTO
© Warner Bros. Entertainment, Inc.
Also discover Collection Morozov, the exhibition that caused a stir at the Louis Vuitton Foundation