If there were just one new beauty address to remember in 2017, it's without a doubt the new Guerlain venue.
Whip out your stilettos and make a beeline for place Vendôme, where the favourite perfume house of Parisiennes has chosen to set up its most beautiful bottles in an upscale setting that renews with the grand Parisian chic. Here is the historical district where the Guerlain House established the reputation of the brand…
Perfume cellar, hidden boudoir, personalization obsession… This contemporary treasure is giving a new boost to the world of perfumes, the heart of Guerlain know-how in an amazing Art Deco staging signed Jean-Michel Frank.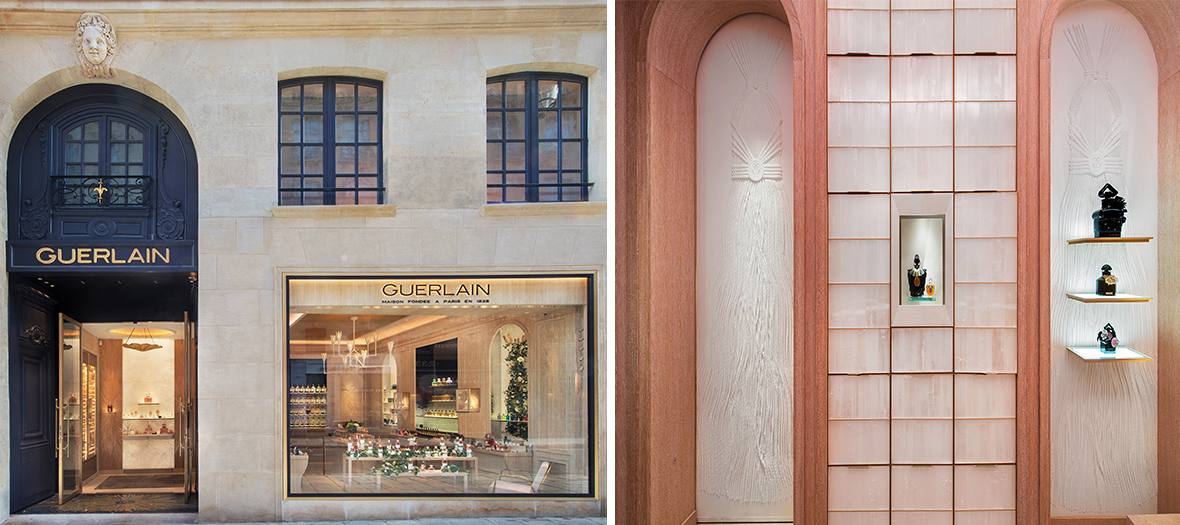 Its library of perfumes gathering the 110 mythical fragrances of the brand is a museum of its own… Smell Shalimar, Promenade des Anglais, Cuir Beluga, Mademoiselle Guerlain. All these scents will accompany you in a quest of souvenirs and sensations, the sweet fragrance of a mother, a friend or a lover's power of desire. Fragrances that are more actual than ever.
Ultimate snobbism: whatever fragrance you ultimately choose, your bottle will be personalized with the colour of your choice, ribbons, collar knots, tags to offer condensed chic and a touch of soul to the perfume you are about to offer.
Another delicious curiosity: the organ, imagined like an olfactive 2.0 bar to discover the fragrance made for you, by testing your favourite scents and without any preconceived ideas.
Not to be missed: the hidden room, that one enters through a secret door by pronouncing the word "Guerlain"—reserved for exceptional clients and delicate princesses who come here to create their very own perfume… Ask to take a look!
Open every day from 10am to 7pm.
Also discover beauty parties and free flash treatments in the Marais.