Cha Ling does it again. After the success of its ephemeral treatment cabins at Bon Marché and its quick residence in our 'Appartement de la Parisienne', the young house of Franco-Chinese cosmetics with Pu'er tea has installed its pop-up store at Heureux les curieux in the Marais—the super experimental space that reinvents itself every three weeks.
Until the 26th of May, the brand incubated by LVMH, fans out on two floors its entire universe inspired by traditional Chinese medicine. An occasion to discover and test all their products, including the latest novelties, around a complimentary cup of tea —a heart warming welcome.
Zoom on the ultra soft cleansing foam (€35), the soothing summer mask (€65) and the slimming suction cup to use on a daily basis to have a bikini body before summer (€35).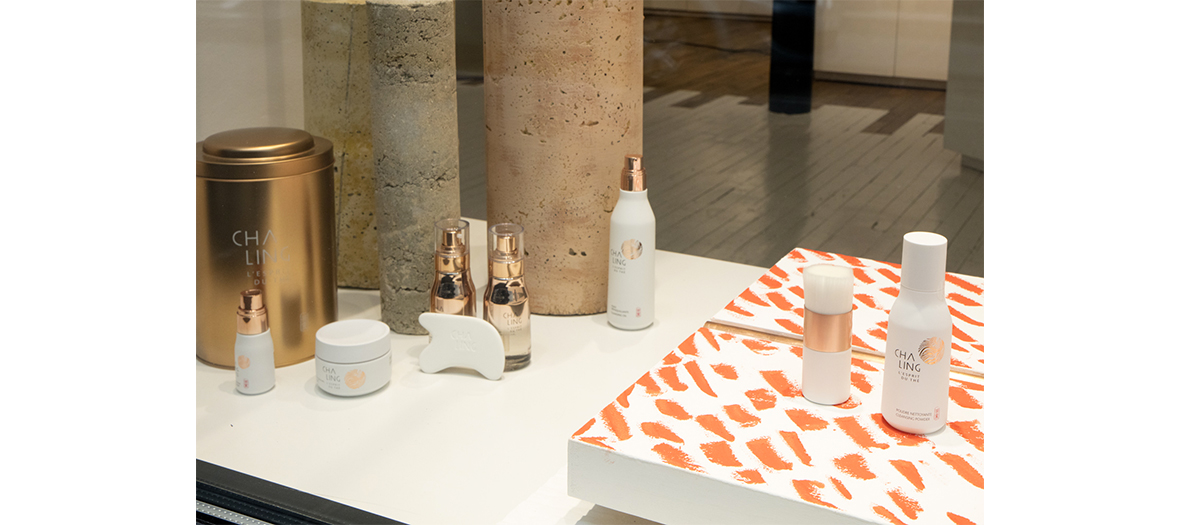 You need a quick radiance booster? Take advantage of a free express spa-effect treatment of 15 minutes in a cocoon protected from onlookers. On the sly (Saturdays from 11am to 7pm).
To go a step further,the Cha Ling team also animates 45 minutes masterclasses in small groups, so you can focus on the nice complexion routine to adopt this season (Thursday the 16th and 23rd of May at 1pm and 6pm, free by signing up on the phone at 01 45 30 00 89 or by email contact@cha-ling.com).
Cherry on the cake, a Chinese calligrapher will be present on Saturday the 18th and 25th of May to personalize their eau de toilette bottles. By the way, mother's day is the 26th of May.
Pop up store Cha Ling, until the 26th of May 2019. Open Tuesday to Saturday from 11am to 7pm, on Sunday from noon to 6pm.
Also check and Amalthéa.