The place: conceived like a design and cosy home sweet home, this new salon at Ternes is creating the buzz. Water green walls, comfy seats, vegetal touches, cocooning space, beverages on the house, not to mention the small bucolic terrace to be squatted during your colouration or a treatment. The house mantra? Taking the time to (properly) pamper yourself.
The hairdresser : trendy, eco-friendly, Béatrice insists on  choosing her own products, that damage neither the planet nor hair (Kevin Murphy, Davines, S Heart S…). An intelligent approach which she shares with Pierre and Morgane, her hairdresser team. No question of chain work, each one takes care of their clients from  A to Z with a 100% customized result and a super personalized follow-up.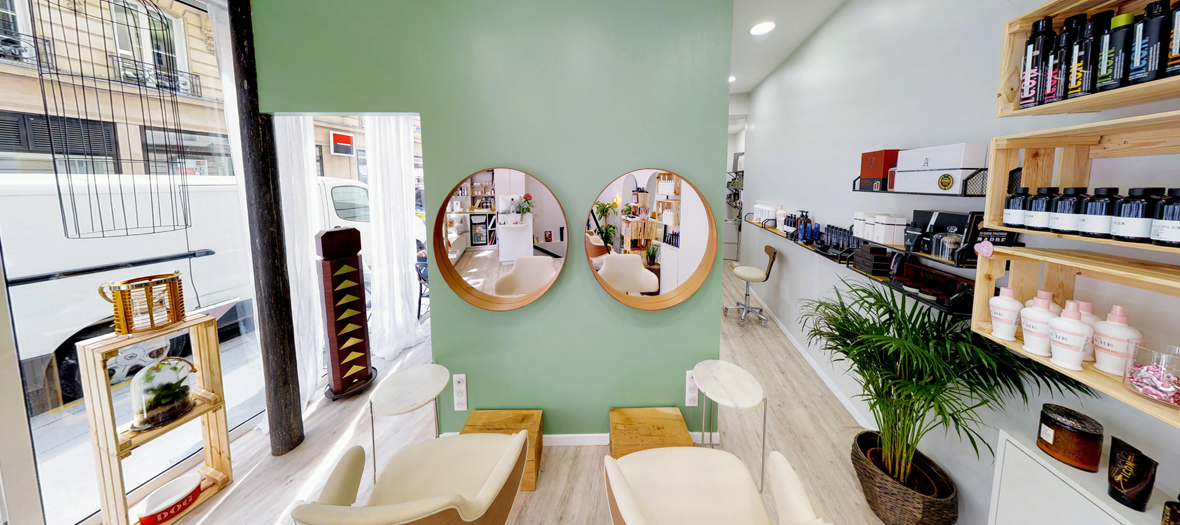 The specialty: Renaissance blond, high-end technique, that allows to eradicate long term root effects, guaranteed natural. A small revolution for all those with blonde streaks who now can delay their next appointment without roots ever showing up (streaking starts at €138).
The plus : upscale expertise in terms of treatment. Latest novelty, the Ecoplex by Icon conditioner that produces miracles for damaged hair  (count €115 for semi long hair). Tip top, the hair salon often stays open until  11pm on Thursday and also opens certains Sundays.
Lady's cut starting at 90€.
Also discover L'Atelier Biot, the organic hairdresser of the stars.