With Rocket Man , the biopic of Elton John produced by ... Elton John , the singer almost sets himself up in God. Let's go for two hours of rhinestones, sex and drugs on a rock'n'roll background .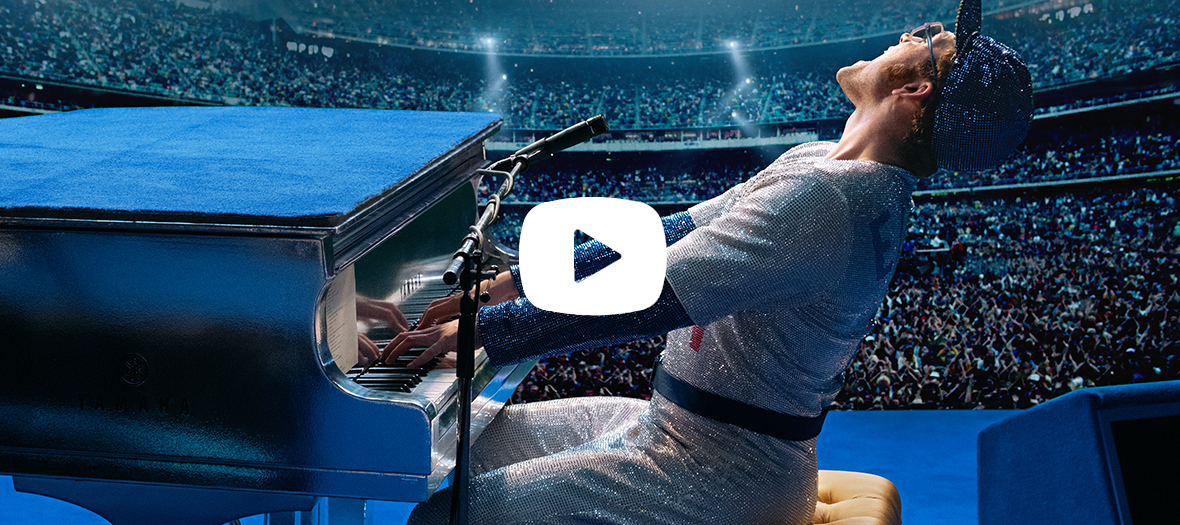 How did Reginald Kenneth Dwight , a shy and hypersensitive child, become the stage beast Elton Hercules John ? It is in the form of musical throwbacks that we get to know this child, unloved by a rigid mother and oppressed by a father, who summons him not to act " like a girl " ... While transmitting to him this unconditional love for music.
The click? The departure of his father who leaves him facing an immense loneliness ... and a pile of vinyls of Elvis Presley , who becomes Reggie's idol ! To the point of copying his haircut at 13. It was his meeting with Bernie Taupin , 4 years later, that marked the start of an extraordinary career.
A story of friendship that will go down in the annals of mythical couples: the relationship between Bernie Taupin , the author of his texts, and Elton gives faith in fidelity.
In 1967 , the two boys met thanks to the classified ad of a record company looking for new talent. The portrait of a brotherly relationship then emerges that nothing can destroy, not even love affairs, Elton's addiction to coke, or his passion for vodka for breakfast. Fun fact: in 50 years of friendship, they have never quarreled.
The endless quest for love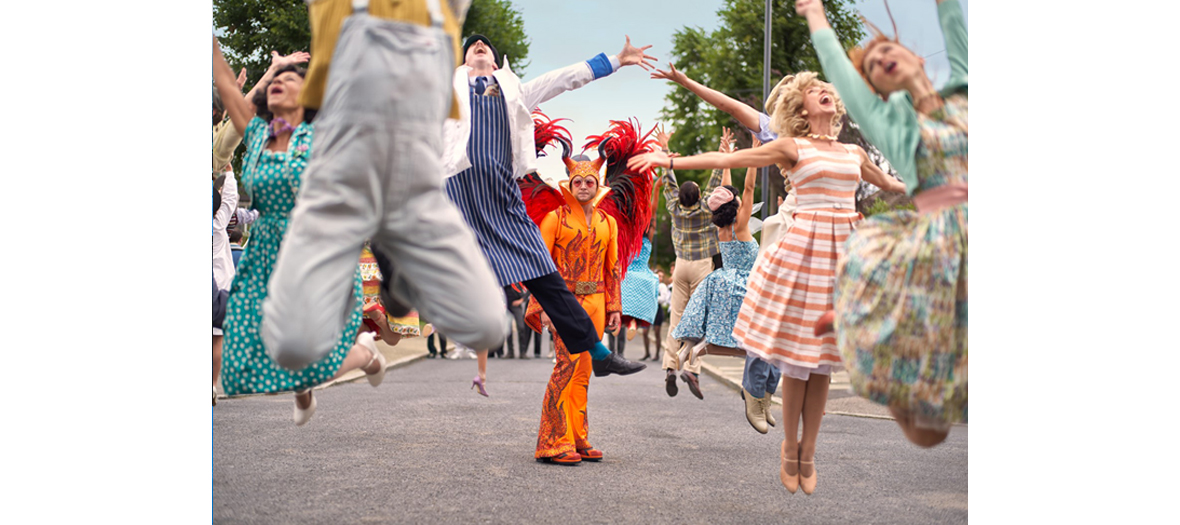 Behind all these extravagant costumes , we discover a sensitive, bruised Elton in search of true love with a series of flashbacks on the sentimental life of the singer.
From his most intense to the most insignificant relationships, this is without a doubt the most sincere side of the singer displayed in this film, focusing for example on his marriage to Renate Blauel , a young and pretty sound engineer. After 4 years together, they divorce and Elton finally decides to live his homosexuality in broad daylight.
It is a biopic worthy of a musical comedy that we watch with pleasure despite a lack of perspective on itself so assumed that it becomes touching.
Of note, Taron Egerton's impressive performance in a larger-than-life Elton John . It is a digest of the most beautiful moments of Elton's career (the creation of " Your Song " , the song that propelled his career, his first concert in the United States that made him famous ...) which give the potato. Guaranteed feel good effect.
In theaters May 29.
Copyright 2018 PARAMOUNT PICTURES. ALL RIGHTS RESERVED / David Appleby
Also discover: a Harry Potter à la Parisienne and Pio Marmaî plays a father addicted to coke .