If your decoration fantasy is to live in a highly colorful and feel good Matisse painting , this marvelous new address is likely to become your HQ Montée rue du Bac (next to the Musée d'Orsay , well) by the fourth generation of descendants of the painter, Maison Matisse publishes design objects and furniture inspired by the art and the universe of the artist. Virtual visit.
Living in a Matisse painting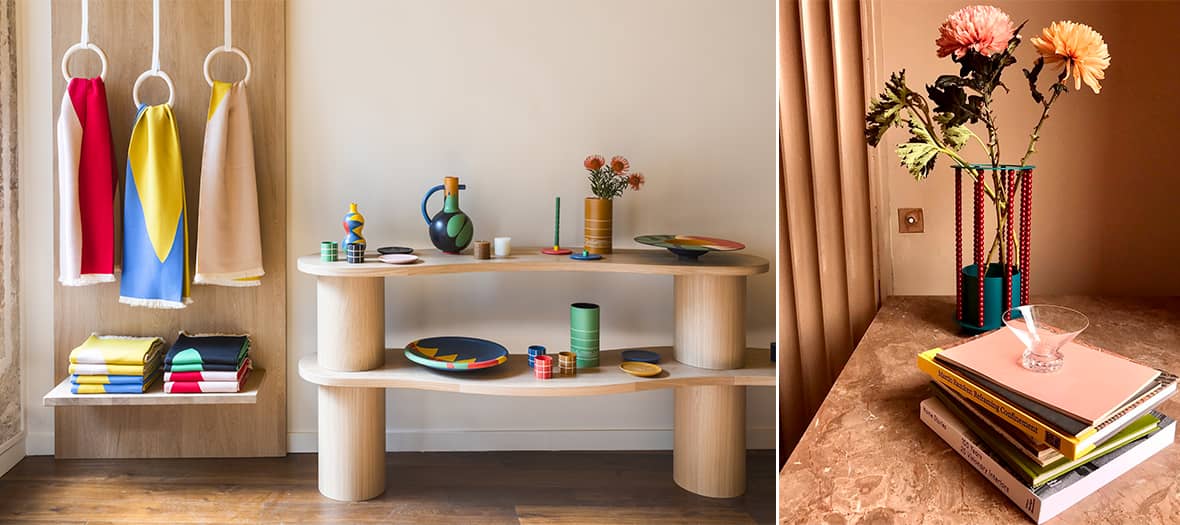 Impossible not to notice the azure blue storefront of this new decoration boutique located on the left bank . It detonates, challenges. The publishing house's first physical setting, the space offers a 3D interpretation of the works of Henri Matisse (whose works continue to inspire new generations of designers) through two permanent collections facing each other.
Collections imagined by designers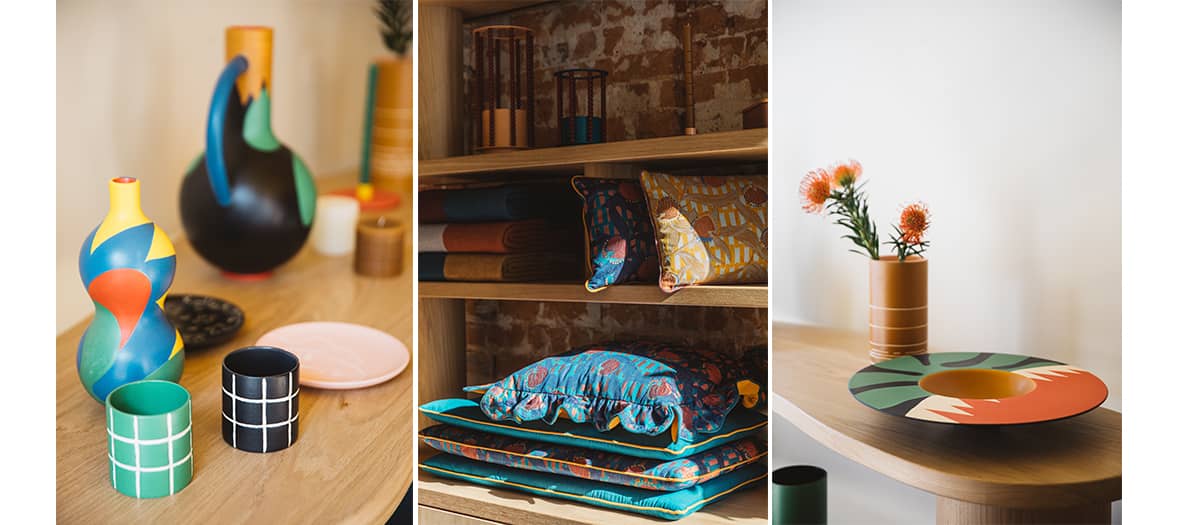 The collections unveiled in the Parisian boutique include two paintings by the maestro. On one side, a collection by Marta Bakowski inspired by the painting La Musique (1910): 14 earthenware objects (vases, plates, dishes, etc.) and a mini-series of plaids take up the motifs of the painting: the leaves of philodendron, the curves of a guitar or even the figure of a woman.
On the other, a tribute to the painting Interior with aubergines (1911). The collection produced in collaboration with Cristina Celestino plays it Art Deco and offers furniture, wallpaper and decorative objects that mix floral motifs and comforting hues. Or the art of bringing the maestro's original works into his living room.
Exceptional know-how
To ensure impeccable quality, the manufacture of these marvels has been entrusted to exceptional craftsmen: rattan hand-woven by basket makers in Italy, fabrics made by a Venetian factory, renowned ceramists... All these creations bear in them the imprint of masterpieces with the sole watchword of the " quest for eternity and beauty ". The result: absolutely sublime.
Goblets from €52, vases from €280, plaids from €390.
Matisse House 38 rue du Bac 75007 Paris
Open Monday to Friday from 10:30 a.m. to 2 p.m. and from 3 p.m. to 7 p.m.; Saturday from 10 a.m. to 2 p.m. and from 3 p.m. to 7.30 p.m. Close on Sunday.
Also discover the new temples of decoration