It seems some of you are really going to be pampered… And that's because you are worth it! To celebrate the opening of its first Left Bank boutique, L'Oréal Paris is literally going to shower you with gifts and plans a ton of surprises. Lucky you! To really take advantage of this, you need to be at the right time at the right place. Be sure to read this article until the end—we are counting on you. Rendezvous Saturday the 24th of June starting at 10am, in the new makeup temple of the brand, installed on the main shopping artery of Saint-Germain-des-Prés. A place entirely dedicated to the makeup know-how of this reference brand, present during all the leading shows during Paris fashion week. This is where you will spot all the latest products used by backstage makeup artists, but also exclusivities available only at this address.
Example? The new Paris Lumière collection, including 14 new hues of the cult Color Riche lipstick with a holographic finish, that you will find nowhere else.
Not to be missed either, their amazing Lookbox sets. Pretty packages comprising everything you will need for a targeted and super easy to apply beauty enhancers: perfect mouth, smoky eye and Intemporel Saint-Germain-Des-Prés (another exclusivity), an effortless inspiration with a wildly Parisian style, that is sure to be taken by storm.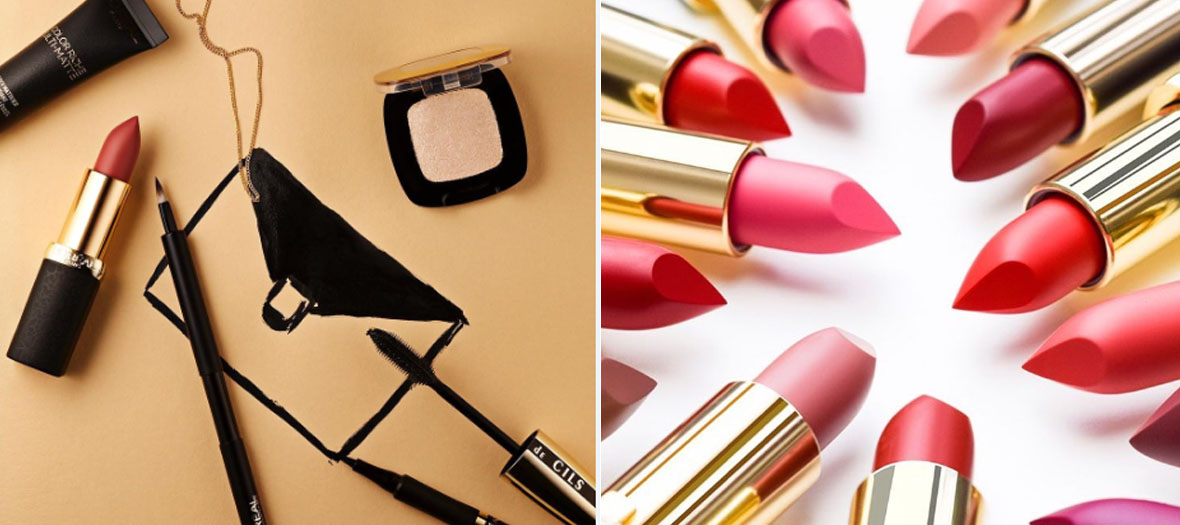 And if with all that, you have a hard time choosing, you can try on all the looks you wish by just batting your eyes thanks to the Make Up Genius app, a reality technology increased for bluffing before/after results. Same thing for Nail Genius that enables you to test virtually a wide array of nail polish nuances without risking smearing them all over the place!
But lets go back to the famous gifts waiting for you on D-day in the boutique at 10am sharp. The 300 first clients will all depart with a bag filled with iconic products, with the purchase of two products. Ultimate privilege reserved for Do it girls, upon presentation of this article, the 100 first ones will receive a golden makeup pouch. Last but not least, you might be the lucky winner of THE golden ticket, that will give you access to a very special experience during the next fashion week in Paris. In other words the not-to-be-missed event.
Open Monday to Saturday from 10am to 8pm. Opening on Saturday the 24th of  June.