This is the nugget we weren't expecting. With her first film, director Marie-Sophie Chambon signs a sensitive, joyful, deep and engaged feel good movie, in the tradition of films so dear to Sundance like Juno .
A true ode to adolescence, 100 kilos of stars is the perfect learning film. The epic of poorly armed young teenagers for the world of appearances, where gravity may no longer be. And for good reason.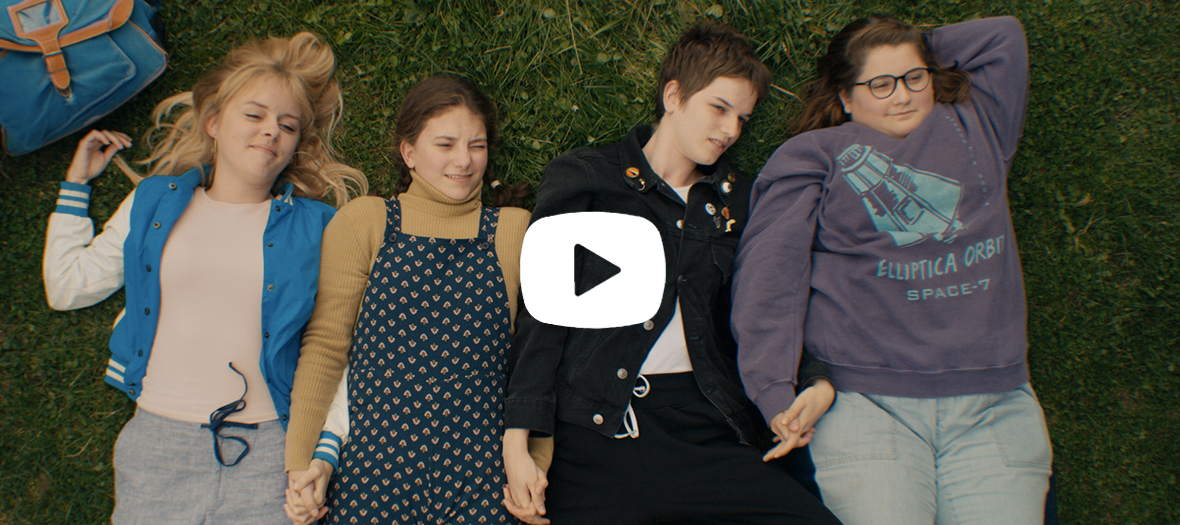 Lois has only one obsession: space. So far, so good. The 16-year-old student is a beast in science and has the project to present one of his achievements to the competition of the National Center for Space Studies .
But when, like your mother, you are obese, your chances of becoming an astronaut are reduced. To counter fate, Lois embarks on a diet that immediately sends the 100-kilo kid to a hospital with a bunch of kids with real problems. Starting with Amélie, who is anorexic, Sarah, who is disabled by a wheelchair, and the vibrant Justine is plagued by whims all more wacky than the next.
It is the magic of friendship. These modern-day nickel-plated feet then turn into a crew of extraordinary girlfriends, ready to help their new friend make her dream come true. Laure Duchêne , Angèle Metzger , Zoé de Tarlé and Pauline Serieys form here a gang of hyper endearing young actresses which gives a very particular relief to this brilliant and fantastic scenario. The opportunity to explore with a finesse and a rare intelligence the question of desire in a society that does not tolerate refusing the ordinary and dictatorial rules of sex appeal. A must see.
Also discover: my brother's wife and the new comedy with Benoit Poelvoorde .
100 kilos of stars. In theaters July 17.