A cinema in Proust's madeleine that you plunge into the favorite novel of your childhood ... To celebrate the 150 years of the best-selling American Louisa May Alcott, actress and director Greta Gerwig sign a new adaptation of book learning who painted the fate of the four March sisters in the midst of the Civil War ...
A cast of hell
Not so easy to go after two films that have already marked the history of cinemas. In full Hollywood Golden Age , Georges Cukor hits the mark with Katharine Hepburn in the lead role and inspires a generation of feminists starting with… Simone de Beauvoir . Then it's Gillian Armstrong's turn to seize the masterpiece with Winona Ryder , priceless in Jo March's boots…
It took a shock cast to ensure this new film version. Greta Gerwig went there strong by summoning Emma Watson , the witch of Harry Potter , to play the splendid Meg, Timothée Chalamet (Mister Lily Rose Depp in the city) to play Laurie, without forgetting the priceless Meryl Streep as Aunt March. Another fact to note: the accomplice presence of Louis Garrel in history. We will not spoil his role!
Previously…
Once upon a time, Meg , Jo , Beth and Amy ... Welcome to the daily life of the March sisters in Massachusetts. Now faced with a modest lifestyle and left to their own devices after a reversal of fortune from their pastor father gone to war, the girls seize their destiny, under the benevolent eye of their servant and friend: Hannah.
The portrait of the four young women stands in all the guise of femininity who embody emancipation and impertinence… Starting with the lovely and romantic Meg, the exact opposite of her younger daughter, Jo, the tomboy of the family, writer de la smala and best friend of their neighbor, the wealthy Laurie. There is also the sweet Beth in fragile health and Amy, the conceited youngest who dreams of an extraordinary destiny.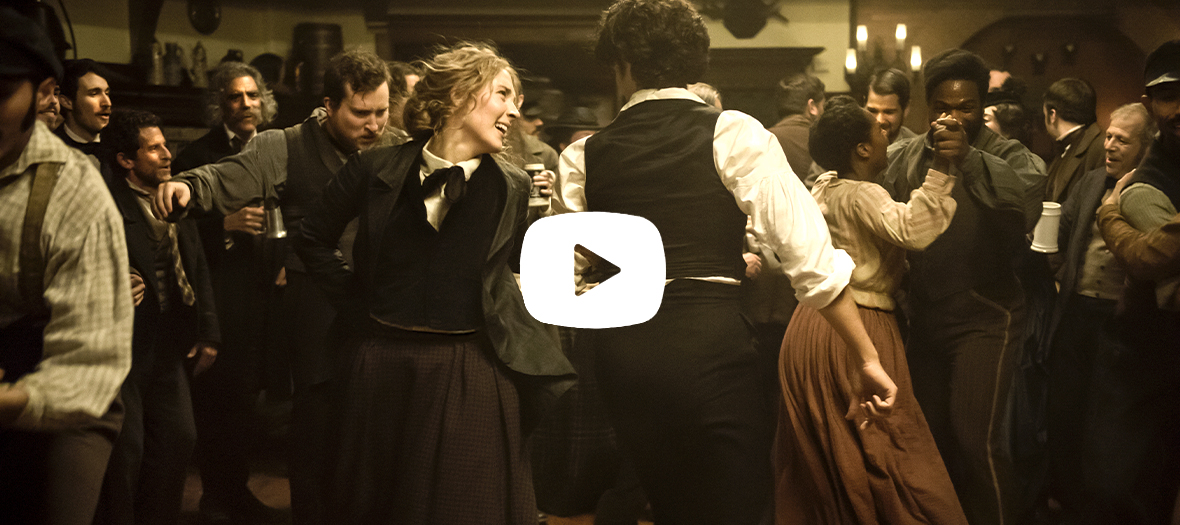 Also discover the 10 plays and shows to see during the holidays .
The four daughters of Doctor March . In theaters January 1.