It's the comedy that delighted the Sundance festival last year… The resolutely hipster style is set up like as slick photo and then passed through the filter of independent films we are so fond of such as Little Miss Sunshine, Captain Fantastic. Vintage boutiques, tarnished desks, old school music and filming in 16mm, the slightly yellowish aesthetics of the 70's makes reference to the great classics which inspired film director Dustin Guy Defa.
A New York radioscopy
A day in New York, five groups of specific characters of all ages and who don't necessarily meet. Such is the starting point of Manhattan Stories, the choral film of actor and director Dustin Guy Defa(at the origin of Bad Fever, sensation in 2012).
Here are intermingled the bits and pieces in the life of a jaded feminist student, a collector of vinyl records with a big heart, an old clockmaker or a duo of court reporters.
A resolutely poetic film
Impossible to resist the atmosphere created by the film director with a delicious echo of Woody Allen ambiances, starting with Manhattan or Celebrity. There is not much going on, but one enjoys watching amusing and delicate small moments in life, endemic to intellectual independent films, a tad slow but very pretty.
The consecration of Michel Cera
The actor revealed by Juno, Le Grand Jeu, the American Vincent Lacoste half geek /half blunderer. Once again, he comes out as hilarious in the role of a court reporter, who plays the bass in a group of heavy metal, and ready to go all out to impress his new team mate.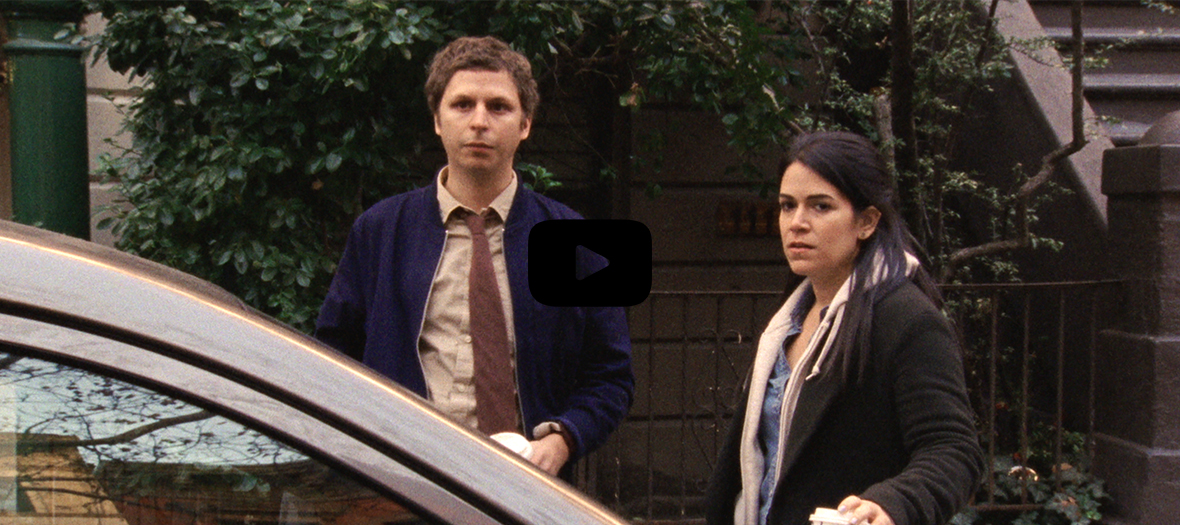 A feel-good and guiltless comedy
Far from the formatted clichés of a pseudo "glamour" New York life style, this chronic depicts very human characters. Starting with the one who never seems to move from the sofa of his best friend, totally wasted after having posted photos of his ex on a porn site). Or the eternal complainer, who feels left to the side by her best friend who has a new man in her life. And let's not forget this neo-journalist incapable of gathering a correct piece of information... The attaching character of Benny (a wonderful Bene Coopersmith, who by the way is not at all an actor in real life) turns out to be a wonderful and necessary freshness.
Manhattan Stories, to be released in cinemas on the 16th of May.