When it comes to looking chic in a snap without racking your brains too much, aside from couture loafers , there's another wardrobe staple: the jacket . From the " Bar " version of Christian Dior to the tweed of Coco Chanel without forgetting of course the cult tuxedo by Yves Saint Laurent , the great couturiers have understood it well and have gradually made this sartorialist male icon an ally of the woman of power.
Coupled with its double in trousers or tailored shorts , well cut in a beautiful material, worn over jeans with a t-shirt and sneakers or derbies, it structures the silhouette and concedes a devilishly dapper look. Whatever the style and the budget, it is therefore impossible to ignore our selection of the most beautiful pieces of the season.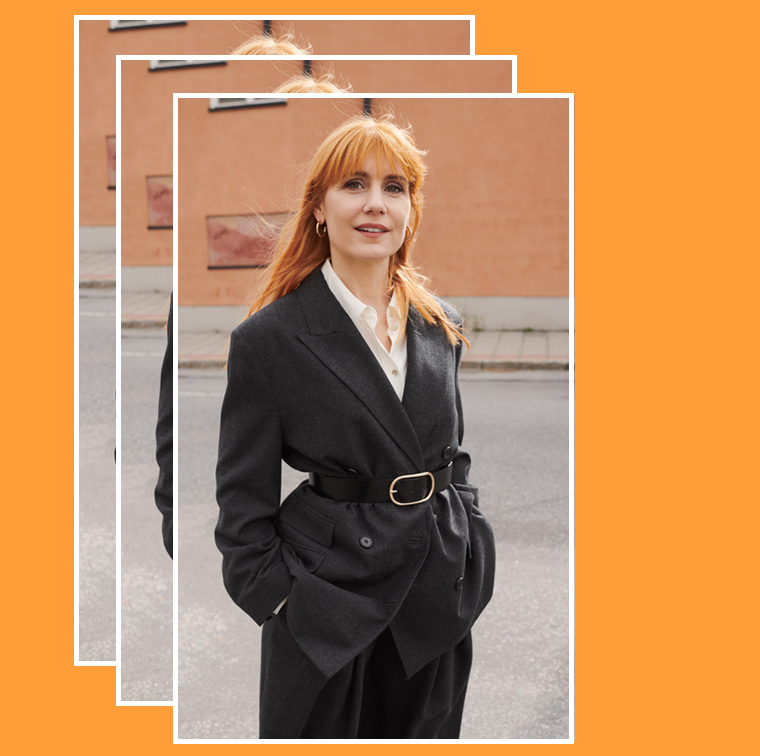 You'd think she was stung from her boyfriend or her daddy. From the coolab ' & Other Stories with Swedish singer Sandra Andreis , the XXL double-breasted blazer is belted at the waist for a resolutely chic masculine-feminine ensemble à la Katharine Hepburn .
Oversized Double Breasted Blazer, & Other Stories, 179 €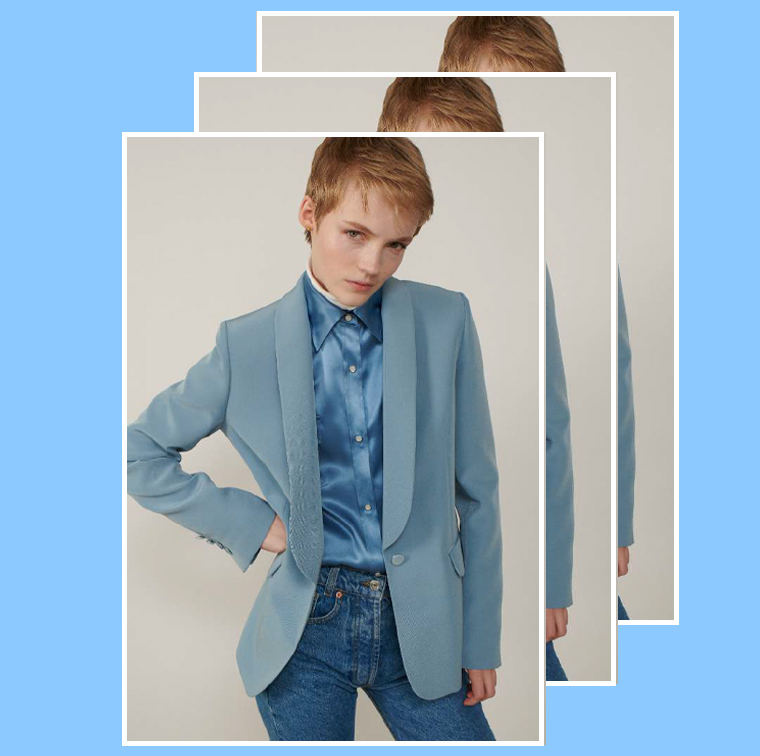 Paul & Joe's colorful tuxedo-inspired jacket is showcased at social gatherings with shades of satiny blues as well as for a drink with girlfriends combined with her favorite jeans and sixties ankle boots with low heels. An investment that really throws.
Shawl collar jacket with satin lapel, Paul & Joe , € 550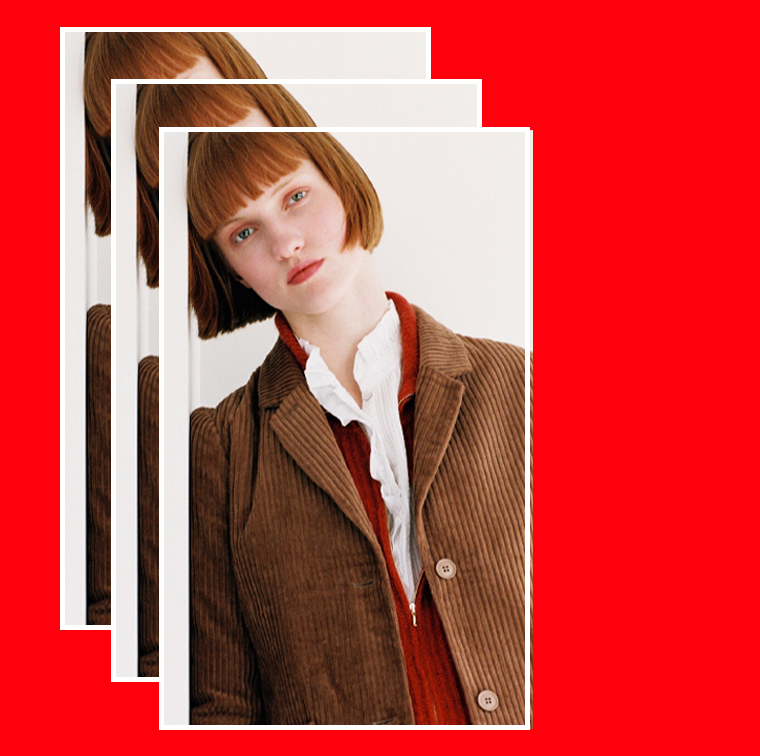 If last season offered a facelift to corduroy in pop or pastel shades, this year marks the return of the khaki or brown " hunting and fishing " jacket , as on this pretty Bella Jones model . NB: no deer was mistreated during this shooting.
Brown corduroy jacket, Bella Jones , € 239, available in store at 14 rue Jacob, 75006 Paris. All the information on our dedicated article: www.doitinparis.com .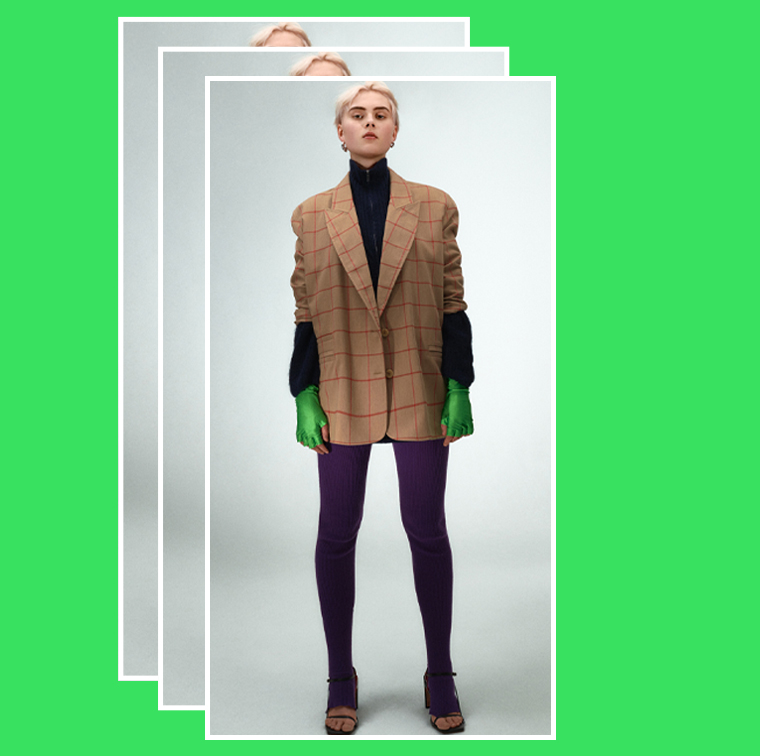 Exaggerated cuts, oversized shoulders, large lapels, imposing checks… The Bimba y Lola jacket is the perfect excuse to have fun with fashion. Dressed in this way, we dare to play with overlays, colorful accessories and offbeat shoes.
Oversized checked blazer, Bimba y Lola , € 295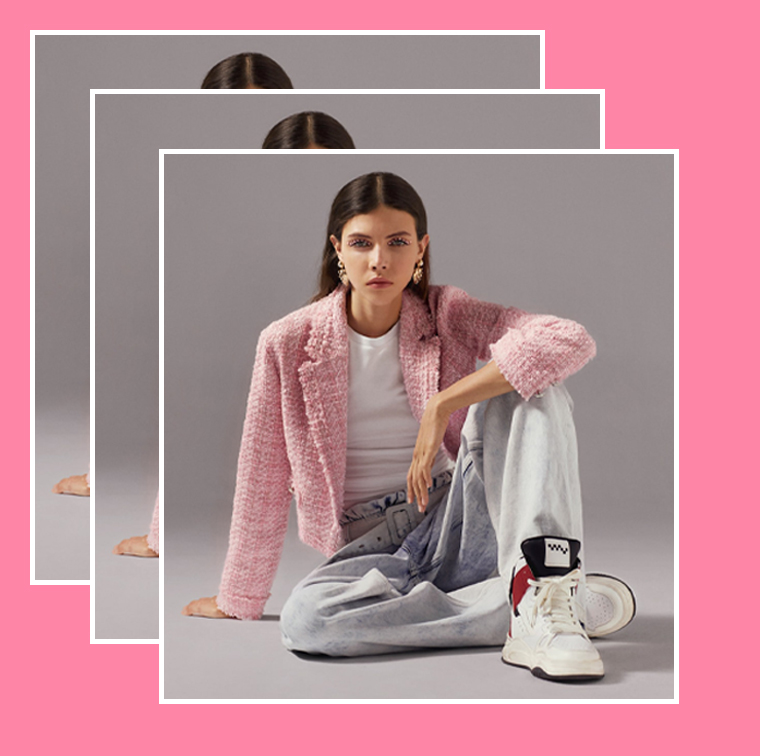 It's impossible not to think of Chanel's tweed suits when you look at this low-cost copy from Bershka . Small budget but great effect in a skirt suit version as with a high waist 501 and well-worn sneakers.
Short tweed suit jacket, Bershka , € 39.99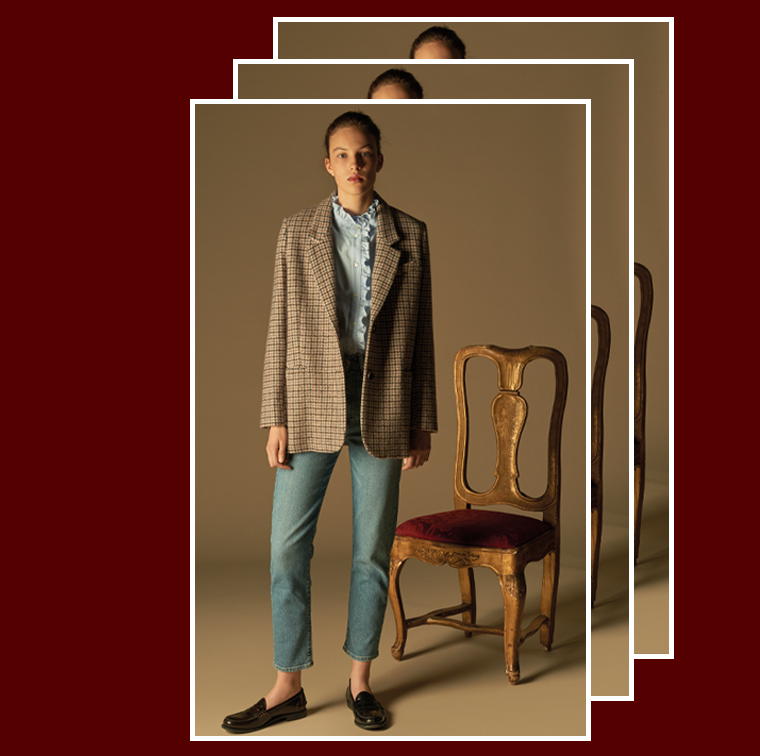 We wake up the lord that sleeps in all of us with this small checked jacket by Pablo . Combined with a lavallière blouse, perfectly washed ¾ jeans and thick moccasins, it is the Celine fashion show that fits in with the real wardrobe of Parisiennes.
Verone houndstooth wool jacket, Pablo , € 325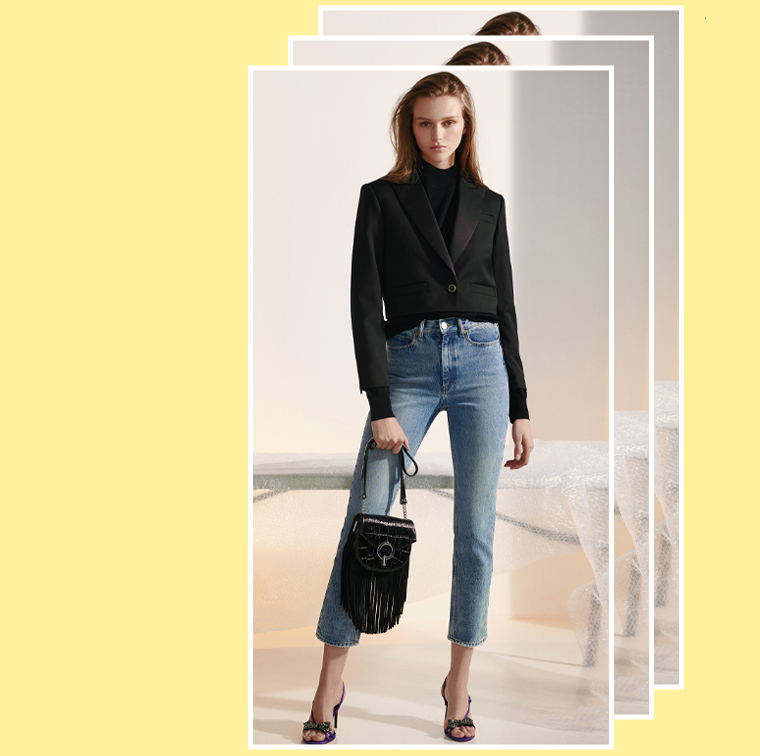 Short cut satin lapel, single button small golden square shoulders ... well blazer short Sandro has it all and put the butt under the spotlights, combined with a nice pencil skirt or a structured high-waisted pants.
Blazer court, Sandro, 275 €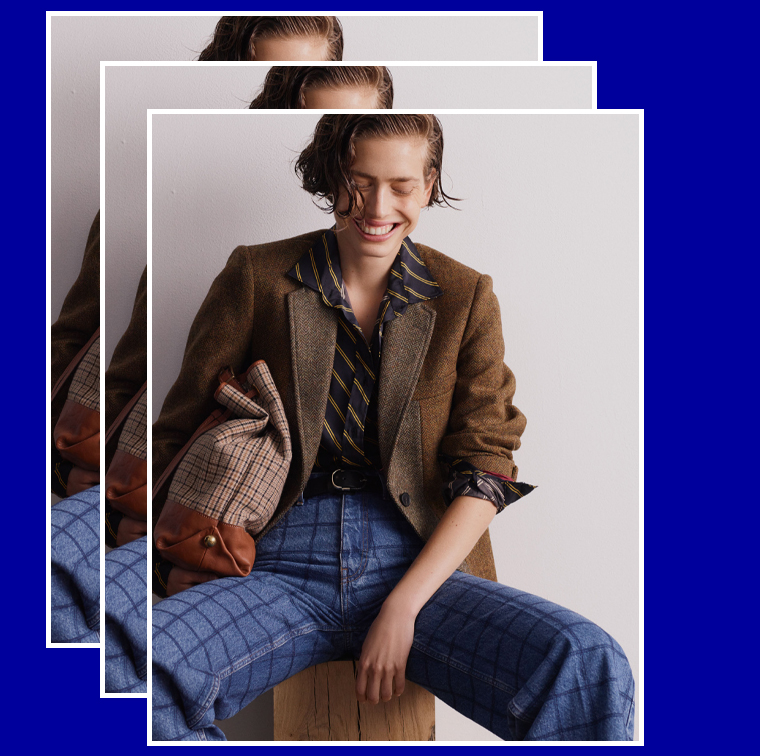 Here is the jacket that all fashionistas have been waiting for to stick to the BCBG seventies trend spotted on the catwalks. A little marvel of texture imagined by Gérard Darel in a sublime wool ideal for mid-season, with a shirt, trousers and wedge ankle boots.
Jacket, Gérard Darel , € 335, available in October on the e-shop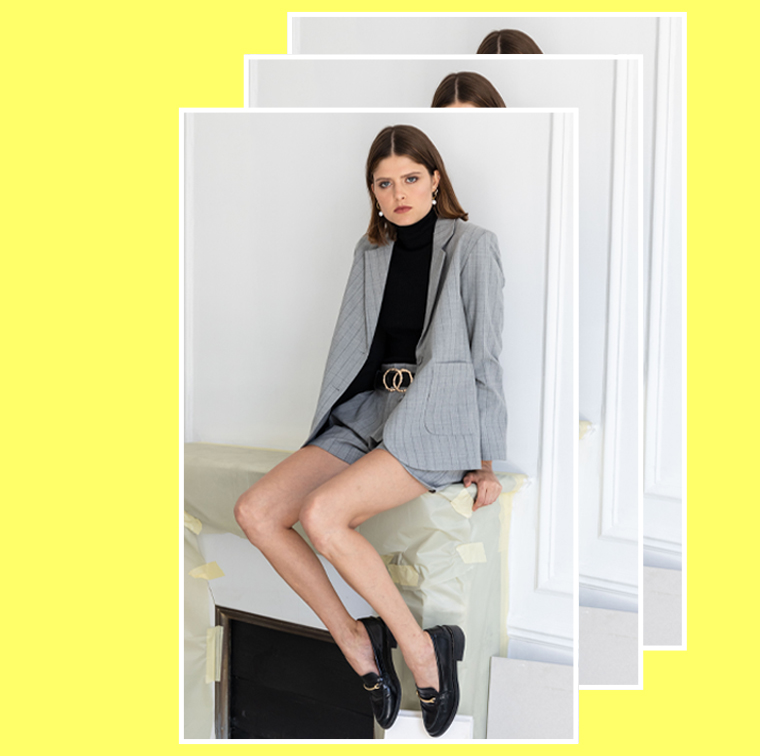 Specialists in women's costume Admise have tailored shorts to their signature jackets to fill powerful entrepreneurs with sex appeal. With or without tights, flat or in heels, over a t-shirt or a beautiful silk shirt, we love it without conditions.
Louise jacket, admitted , € 255, available in September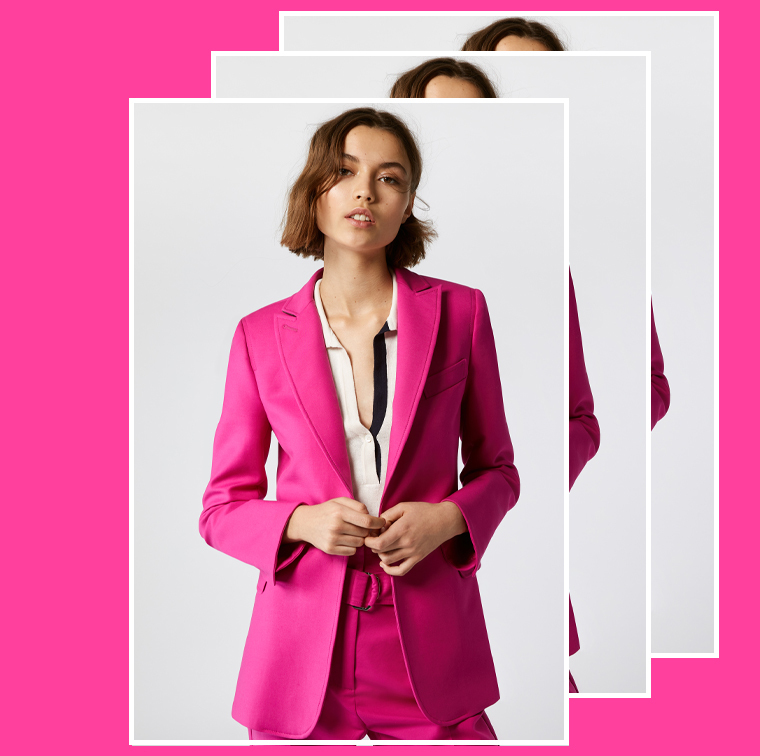 We have already explained to you many times that fuchsia will be the star color of this season to wake up sad winter outfits. Max Mara's little brother MAX & CO. comes in its version of the long blazer to put on without pressure to catch the eye.
Blazer long, MAX&CO., 339 €
Also discover the fashion obsessions of the fall and the most beautiful handbags of the moment .