© BrunoMachado
Brazilian director Karim Aïnouz is a true tropical gem . Already awarded in the category Un certain regard à Cannes, The invisible life of Eurídice Gusmão , inspired by the eponymous novel by Martha Batalha , points the finger at a patriarchal society in the Rio of the 1950s through a very raw social criticism. Decryption.
Rio de Janeiro, 1950
The pitch? Eurídice ( Carol Duarte ) and Guida ( Julia Stockler ), two ultra-fusional sisters aged 18 and 20, live together with their parents. Devoted to her love for the piano, Eurídice dreams of a great career as a pianist while Guida, more frivolous, already imagines starting a family with Yorgos, a young Greek with whom she fell madly in love .

At the time, there were many prohibitions and relationships before marriage were frowned upon. Result: Guida, animated by her desire for freedom, when she simply had to do the wall for an evening, finds herself on the start towards Greece . A prolonged runaway blamed by his father, which will sow panic in Eurídice and become the quest of a lifetime, in the hope of finding herself one day ...

A feminist film
But the relevance of the film lies above all in its intimately feminist commitment . With a poignant scenario, actresses sparkling way Almodovar, hyper spontaneous and colorful realization and very fair, melodrama has all good.

The director does not hesitate to deal with violent subjects and to film the intimacy of the women of the time, between an unfiltered childbirth scene , the difficulty of being a girl-mother and a first sexual intercourse that is more like a rape than a wedding night… Sadly true.

If Karim Aïnouz has such a shrewd look, it's because he knows the subject well. " In a misogynistic culture, I was very fortunate to be part of a family where women took the lead and ran everything ."

Make the invisible visible
The Invisible Life of Eurídice Gusmão celebrates woman and her incredible resilience, giving a good echo to the director's first film, Madame Sãta .

We can only advise to put down this contemporary drama which brilliantly questions matriarchy: a controversial subject in a Brazil which, with Bolsonaro, is still debated today.

In theaters on December 11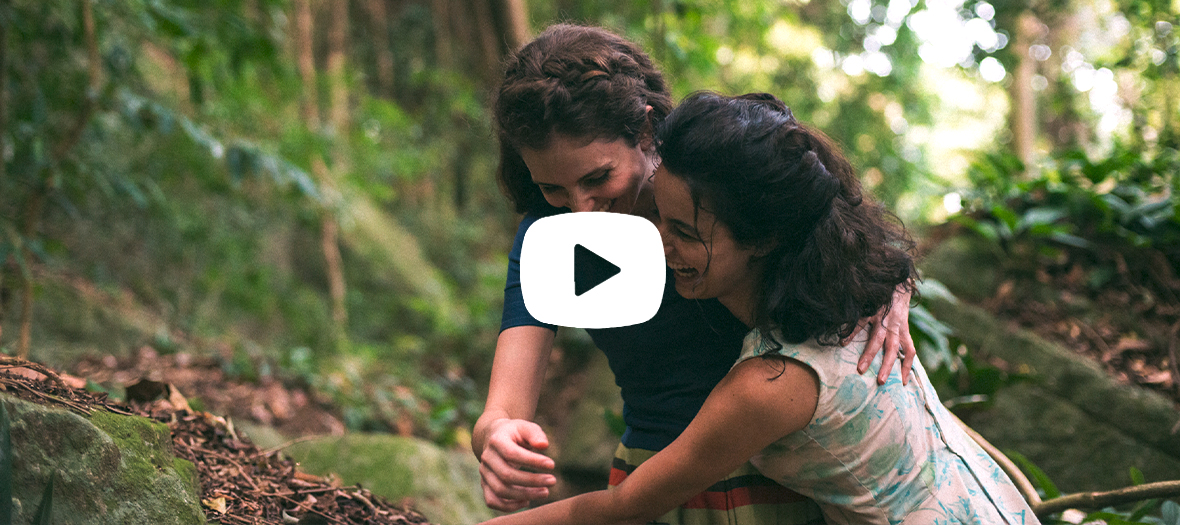 Also discover Marriage Story , the author's film with Scarlett Johansson .
© BrunoMachado