Brand new and snuggly warm!, Launched in August 2018, the From Future label for cashmere pullovers at mini prices has set down its Saint-Germain-des Prés flagship on Rue de Rennes.
At the origin of the concept, the co-founder of Kookaï , Philippe de Hesdin, with the help of his two children Pauline (ex Maje) and Thomas, respectively in charge of stylism mand finance. The idea? Supplying themselves from the same cashmere weavers than leading houses, while producing a very large volume and eliminating all the intermediaries. The result: range totally in keeping with the times—from €59 to €129. A success!
Welcome in a first modern and almost futuristic setting, highlighting the codes of luxury with large natural spaces and very few clothing racks. And, in filigree, the amusing contrast between grey walls and the ultra colourful pop pieces of the collection displayed on the hangers.
The hardest part will be choosing between 4 thread three-color herringbone (€129), a 6 thread candy pink round collar (€89), the regular grey with heart motifs (€129) or the maxi glacier blue V neck (€69). And to put under the Christmas tree, bonnets and scarves at  €29 and €59. A real deal!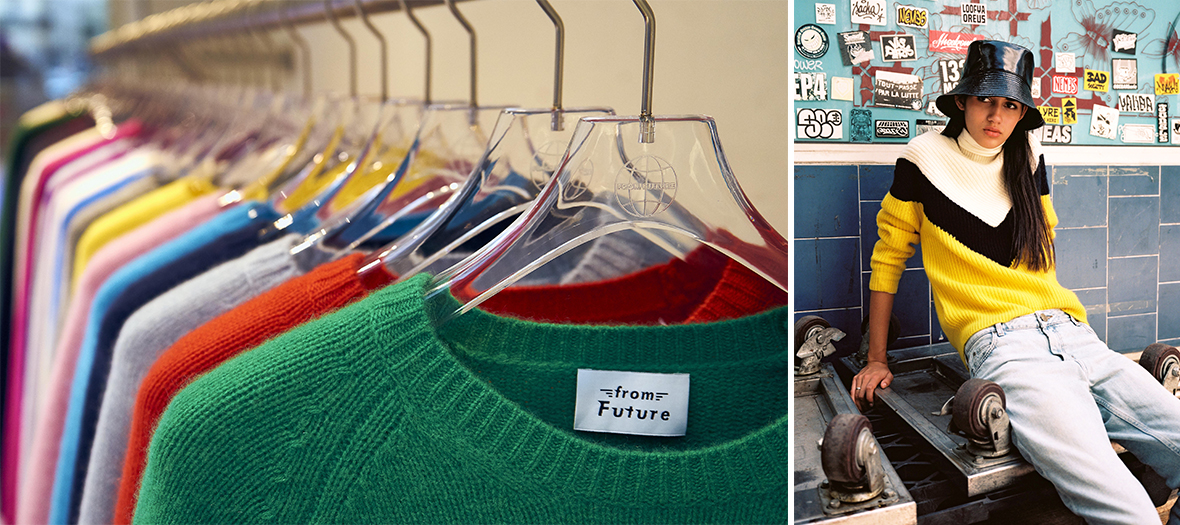 Open Monday to Saturday from 10:30am to 7:30pm, on Sunday from 11am to 7pm.
Also discover the pullover to adopt urgently and the new brands everyon is talking about.