When the semi-permanent phenomenon took off, we were smitten. A great looking manicure, shiny and that never chips. The bottom line was less amusing. Tarnished nails, a nail polish impossible to remove yourself except by scraping it with a knife … And a super toxic product.
In parallel, Manucurist, a new glam' green Made in France label has shaken up the world of manicure with the first non toxic nail polish. Absolutely irresistible tubes and trendy colours, wrapped in stylish packaging.
A 2.0 nail bar
Parisiennes were dreaming of it. Manucurist did it. An institute that combines a green attitude and perfect hands. Nestled at the heart of the 10th arrondissement, the Green Club has settled in a cool loft with a tropicool decor: bamboo sofa and tropical plants.
A semi-permanent with none of the inconveniences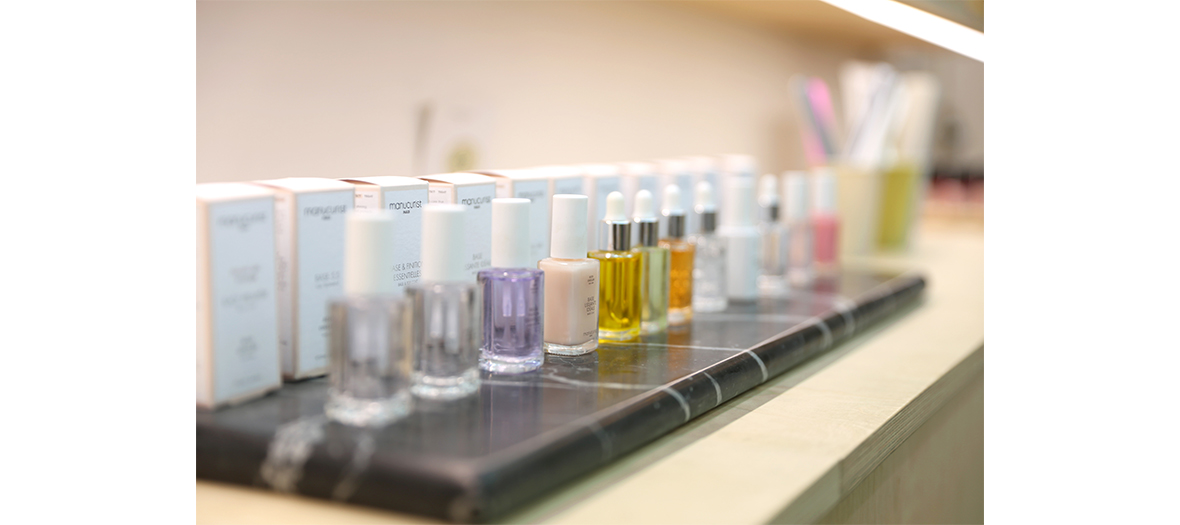 Aside for its wild products for sale, Manucurist is offering the Green Flash. magic formula. The principle? A revolutionary organic semi-permanent, formulated with ingredients of natural origins: potatoe, wheat, cotton, coconut oil, extract bamboo…
On the programme : 20 stunning hues, a glossy and clean nail polish that lasts 10 days and comes off easily with normal nail polish remover. Tops!
Also discover the best hair salons for hair treatments
35 euros for a semi-permanent manucure