A quick look at the palace spas and deluxe cabins that pamper the beauty reputation of Paris.
Akasha, the new Lutetia spa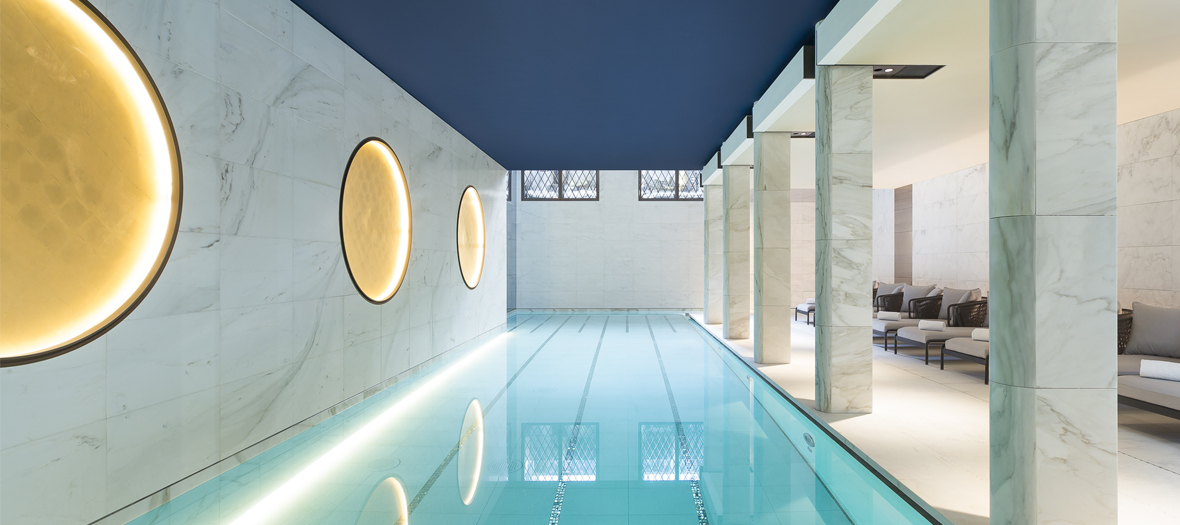 The place. Akasha, the name of the first spa inside the mythical Left Bank Lutétia palace inaugurated after 3 years of renovation work under the helm of Wilmotte.
The spirit. Conceived like a totally holistic bubble, here one can enjoy treatments totally in keeping with the times, revolving around detox, without forgetting yoga classes or anti anti-insomnia méditation. Sptolight: an incredible 17-meter pool, bathed in daylight.
The treatment to test. An urban detox treatment (€320), an anti jet-lag treatment (€275) by Aromatherapy with essential oils or the invigorating Indian massage Abhyanga (€180 for 60 and €270 for 90 min).
The added plus. A line of treatments conceived specially for men with Cell and a series of very interesting experiences: Gentleman Manucure (€90) by Kure Bazaar, Express Glow treatment (€125 for 30min) to smoothe out wrinkles and repulp dull and tired skins.
Hôtel Lutetia, 45 boulevard Raspail 75006 Paris - 01 49 54 46 12
The Guerlain bubble of the Hôtel Christine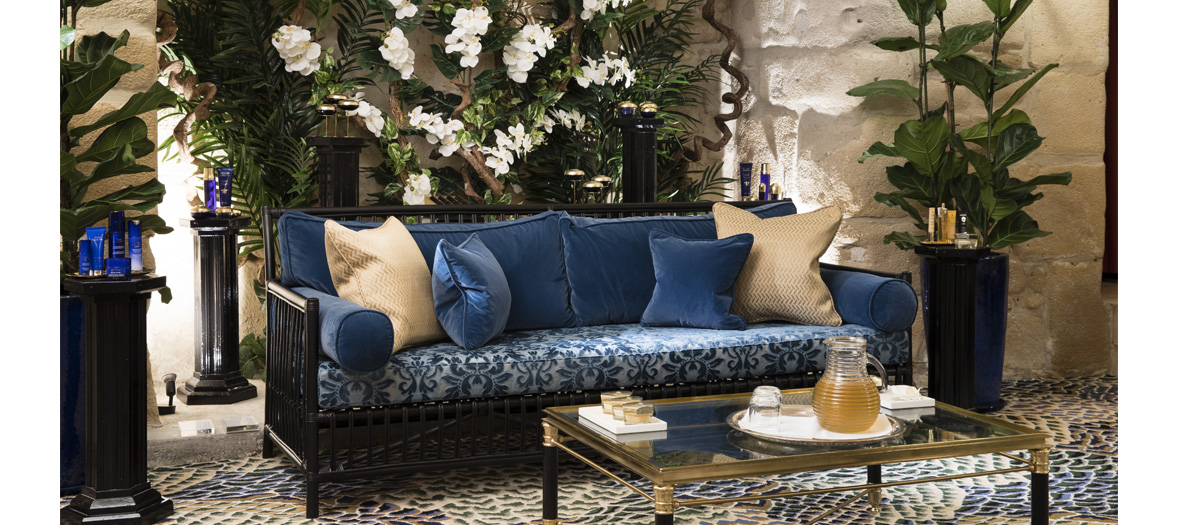 The place. This Left Bank gem of a private mansion shelters the most confidential 5 star in Paris. A hidden staircase leads to the most chic and Parisian spa, totally redecorated like a boudoir by Laura Gonzalez in partnership with Guerlain. Meaow!
The spirit. One feels transported in a very aristocratic French style decor amidst velvet armchairs, 13th century vaults, perfume cellar, carpets, Anabo fresco, plants and gilding.
The treatment to test. Signed Guerlain, (what else?) such as the amazing beauty-lift (€165). The alternative if you have a small budget: a specific back modelling for 30 minutes at €85.
The added plus. Their incredible wall panelled sauna and the bath-spa hidden with a mosaic floor. Ideal for a romantic escapade.
Relais Christine, 3 Rue Christine, 75006 Paris - 01 40 51 60 80
The new Georges V spa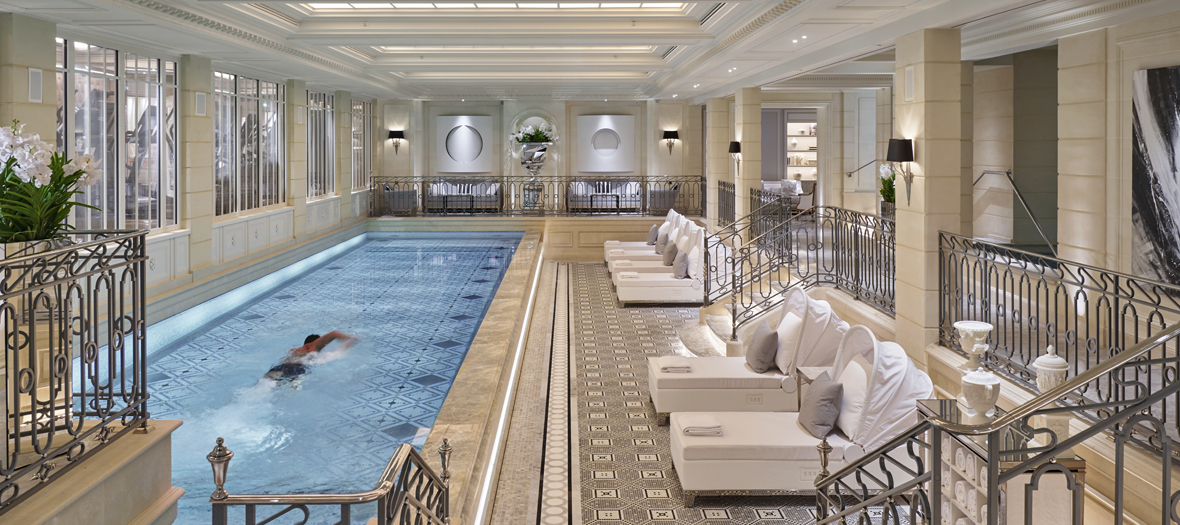 The place. Pierre-Yves Rochon really pulled out all the stops to inaugurate the most handsome spa of the Golden Triangle. And with reason: a 17m-pool and all the leading names of the beauty world gathered in 720 square meters of absolute luxury. Hallucinating.
The spirit. Mosaics inspired by Greek or Roman themes, incredible floral compositions, signed Jeff Leatham, the star flower decorator. Hard to imagine a more sensational setting!
The treatment to test. According to your whimsy, any of the signature s by one of the in-house stars. To be noted: the Kobido, a Japanese massage rarely practiced in the world, created by Dr Shogo or the treatment by Alaena x Dr Peres, known for its regeneration effect.
The added plus. The possibility of reserving every day between 6am and 10pm—Sunday included.
Four Seasons Hotel George V, 31 avenue George V, 75008 Paris - 01 49 52 70 00
Also discover the favourite spas of fashion editors and 3 magical treatments to bring back glow.