And the latest example on the map is Schiap, the dining room of the Hôtel de Berri, the new hotel creating a big buzz in the 8th.  We finally have pinpointed the restaurant near the Champs Elysées everyone is dreaming of. Stylish. Amusing. Delicious.
First heart asset, its ultra sophisticated decor that recalls the most trendy restaurants in Milan featuring soft velvet and delicate marble.
Spotlight piece of the scenography: a large fresco signed Hippolyte Romain who sketched and caricatured all the leading figureheads of Parisian Couture, starting with Karl Lagerfeld...
Aside from the frankly bluffing decor, the cuisine happens to be quite divine. Here is an exception Italian table in Paris. Nor surprising: at the helm, straight from Tuscany, Michele Dalla Valle (Caffè Emporio Armani, Plaza Athénée, Yannick Alleno, Sasso Tondo), a virtuoso of sunny Italy whose classics he tames with talented fantasy and maestria.
To be tested absolutely: the panzanella , a marvelous Florentine salad (€13) but also the perfect vitello tonnato (€17), raviolis stuffed with spinach (€22), penne alla Norma (€19) veal scalloppini with lemon. And let's not forget the affogato with orange blossom (€12) nor the chocolate tart and its nutty ice cream(14€). Brilliant!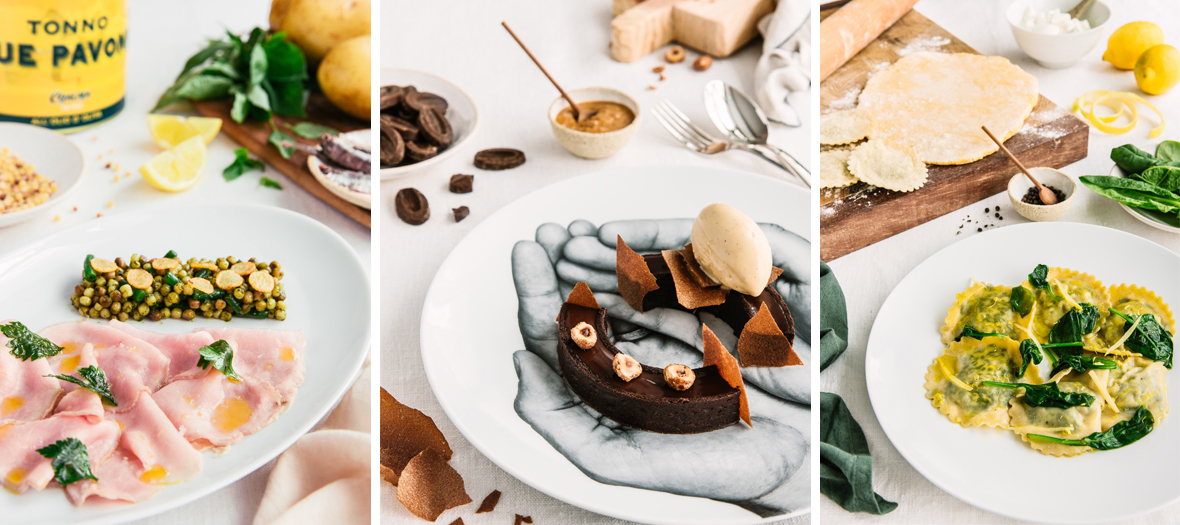 Open every day from noon to 2:30pm and from 7pm until 10:30pm except Monday night, Saturday lunch and Sunday.
Also discover the Schap, a fantastic rooftop cocktails bar and Epoca, our fave Italian on the Left Bank