You certainly have heard about it. Hôtel Rochechouart is the buzzing spot of the season signed Festen Architectures (the winning duo of the Roches Rouges Hôtel) for the Orso group founded by the young successful entrepreneurs Louis and Anouk Solanet.
In short: the new H.Q. of cool cats, located right above the Mikado (party-goers will recognize the venue) a very pleasant place to come sit at a table.
A sleep-over dinner date!
Because of the curfew, it's not exactly easy to make ambiance dinners last when you need to have washed down your bottle of wine and finished starter + dish + dessert between 7pm and 8:30pm before racing back home…
Except if you manage to show up for the second very festive service of the Hôtel Rochechouart. Explanations: in order to enjoy a sense of normalcy and take your time, the Orso team has imagined a simple principle. Have yourself locked up in the hotel!
Because while restaurants have the obligation of closing their doors to run-of-the-mill diners, hotel clients have the right to stay in the dining room as long as they wish. You get the picture?
So make a dinner reservation at 9pm! For an extra € 60, you are given the keys to one of the rooms of this Art Deco gem… For a one-on-one with your new date, a sudden urge to get away or to celebrate your birthday with buddies without having to constantly keep an eye on your watch: here is a very good solution.
A BRASSERIE LIKE IN A FILM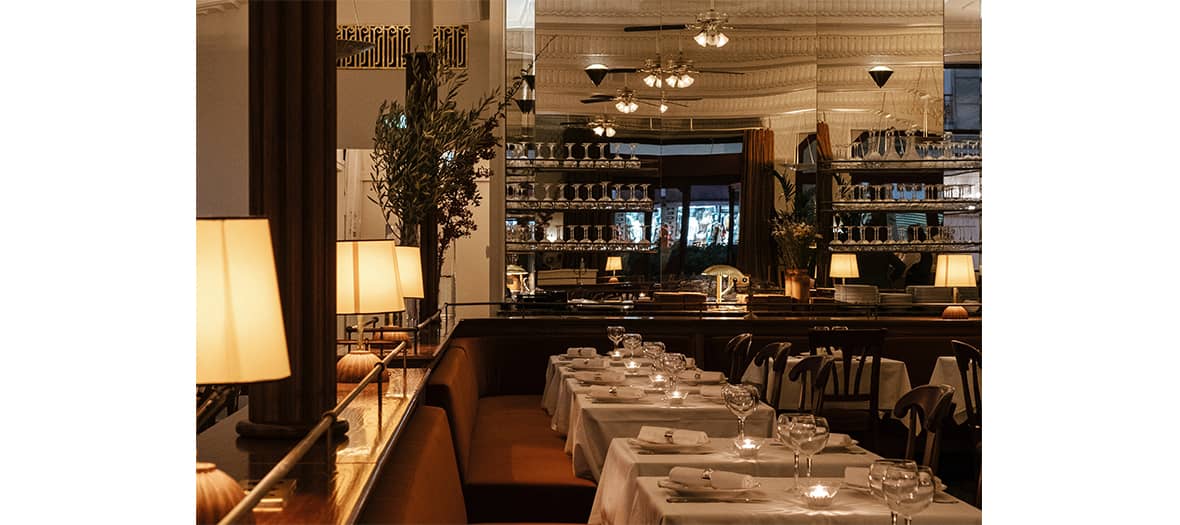 It feels as though one were in a Claude Sautet film. Large tables where everybody flirts and laughs happily in a brasserie-institution of Parisian life, with top service and sole meunière presented on impeccable silverware.
Here, Festen clearly plays the card of brasseries with an updated 1930's atmosphere in a pure Art Deco style featuring large mirrors, blue mosaics, hanging alabaster lamps and dark red banquettes.
With the difference that new elegants and power house young ladies have replaced the semi-socialites in front of the tables with old fashioned settings: white tablecloths, napkin holders, all in an anachronic scenography. Delicious!
ON THE MENU OF THE FEAST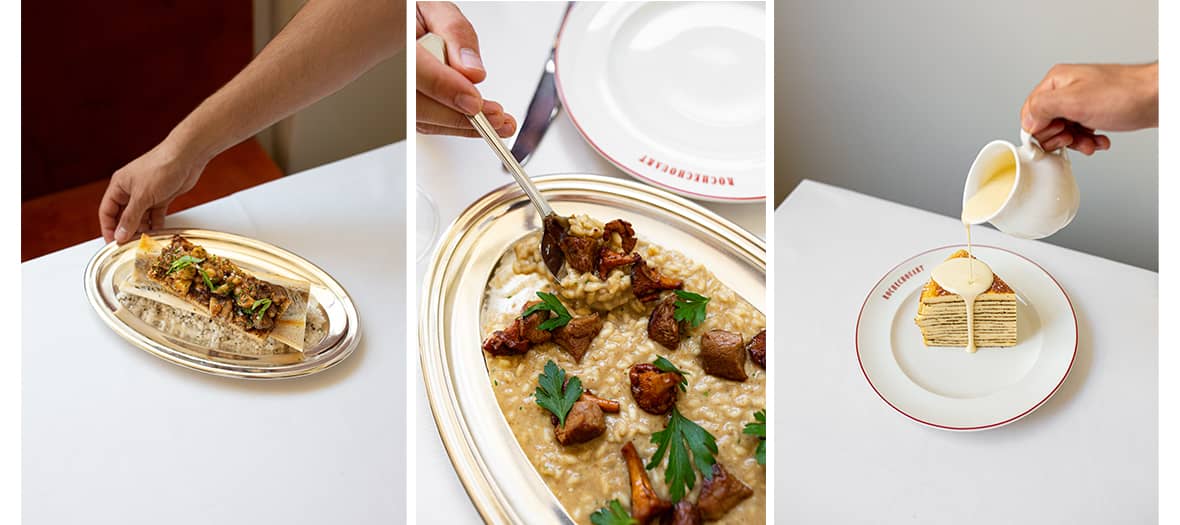 Fans of bourgeois cuisine in the likes of La Poule au Pot, L'Epi d'Or or bouillons will be delighted. The general idea is based on revelry, sure French values and comfort à la carte eats as starters: fried calamari with béarnaise sauce (€6), crème Dubarry soupe (€10), raw seabass (€14), bone marrow (€10), radishes with butter (€4).
Then let's get down to serious stuff: veal cutlet with mustard sauce and house mashed potatoes (€22), crispy roasted pork belly, sole meunière to share (€62) with house fries or heart of lettuce. And as veggie options: a big pot of steamed vegetables (€18) ravioli of fresh goat cheese in a velvety mushroom soup (€19).
For dessert, there is a wide array of classics: chocolate mousse, floating island or a crêpes cake, the house specialty (€12). Naturally, these delights are to be enjoyed with cocktails, champagne and good wines. And then a last cocktail such as the Joug Joug (rum, raspberry, ginger). The elevator takes you up directly to your bed without any breathalyzer...
DO NOT DISTURB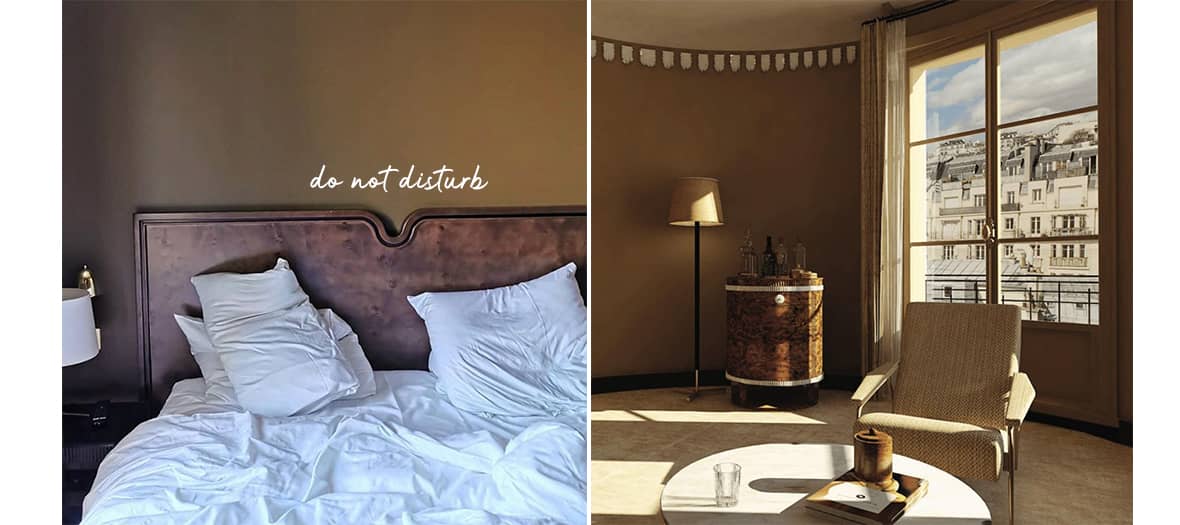 Making love or for an after. You have the choice.
These rooms with ultimate style (retro touches, vintage furniture, incredible view…) await you for a hot night. Hurray for the curfew!
Open every day from noon to 9pm… and more for the clients of the hotel!
Also discover the 18 clandestine bars open all night long and the small listing of the top hotel for a love night in Paris.