You must have heard of it. Le Rochechouart , the hotel everyone is talking about with a resolutely Mad Men style signed Festen Architectures, and founded by young successful entrepreneurs Louis and Anouk Solanet . After the hotel opened with fanfare, it was the inauguration of their rooftop overlooking Paris that made the neighborhood vibrate. Explanations.
The most anticipated rooftop of the season
The excitement is at its height with the inauguration of the rooftop terrace, which is seen as Pigalle's new rendezvous for aperitifs with a high-perched bar. The bobo gangs and the happy few Parisians are all at the rendezvous of the most beautiful aperitif spot of the summer.

On the program of cocktails to order from noon: daisy (€ 14), house specialty, Jasmine (€ 15), Coucoumba (€ 16). Not to mention the flagship Madame Yang mocktail with raspberry, lychee and pink berries (€ 10) Isfahan style by Pierre Hermé . To drink while enjoying healthy delicacies such as lightly spiced beef salad (€ 12), grilled prawns (€ 14), vegetable pickles (€ 8), chicken and vegetable goya (€ 10) and ceviche sea bream (€ 12) but also plates to share in front of the most beautiful sunset in Paris. The height of cool is their rooftop BBQ at lunchtime (12 p.m. to 3 p.m.), a true ode to chill out , especially on weekends! No booking: first come, first served!

A BRASSERIE LIKE IN A FILM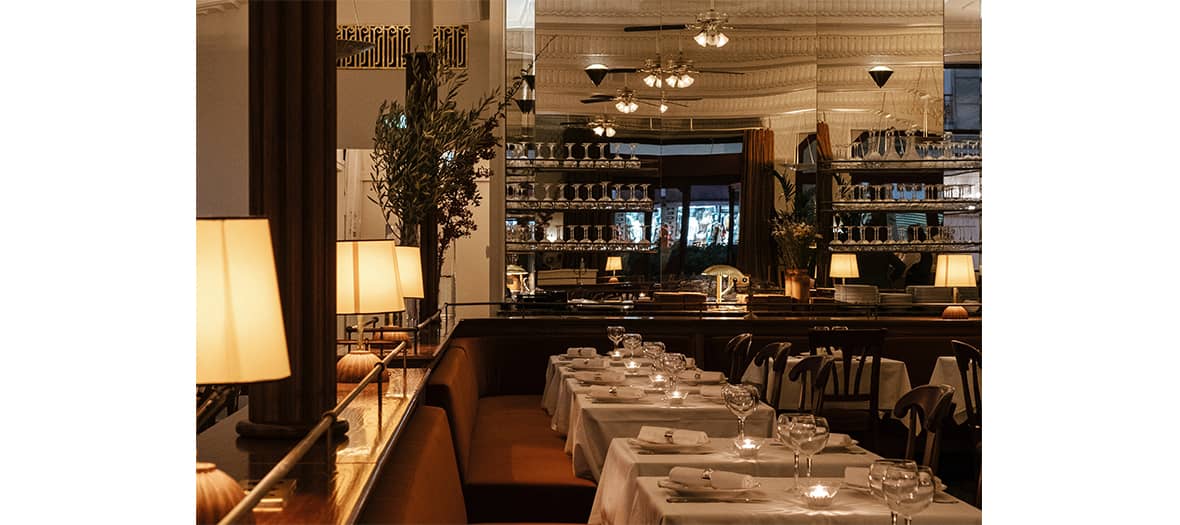 It feels like a scene from Claude Sautet . Large tables where it drags and it laughs harshly in a brasserie-institution of Parisian life, with cleat service and sole meunière unrolled on the silverware.
Festen clearly plays here the staging of atmospheric brasseries in today's 30s delirium which plays a pure Art Deco style between large mirrors, blue mosaic, alabaster suspensions and rusty benches.
Except that the new elegant and young women of power have taken the place of the semi-mundane in front of the tables set in the old-fashioned way: white tablecloth, napkin rings in an anachronistic setting. Delicious !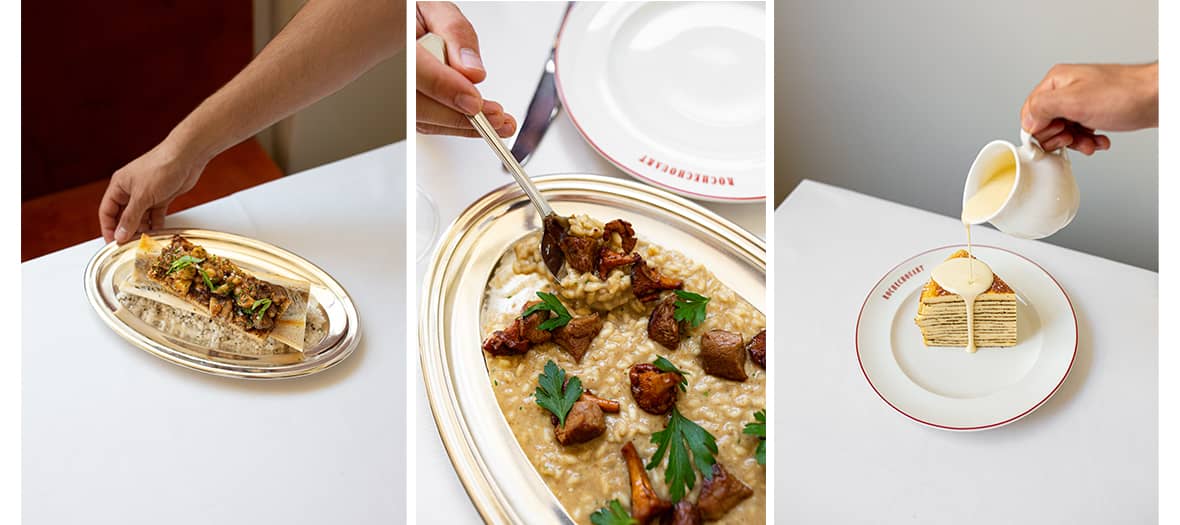 Lovers of bourgeois cuisine like La Poule au Pot , L'Epi d'Or or bouillons will be served. There is the idea of partying, French style safe bets and comforting à la carte food. Starting with a sexy appetizer menu: fried Béarnaise squid (€ 6), Dubarry cream (€ 10), sea bream tartare (€ 14), marrow bone (€ 10), butter radish (€ 4) .
Then time for serious things. Veal steak with mustard sauce and house mash (€ 22), crispy roasted pork breast, sole meunière to share (€ 62) with house fries or lettuce hearts. And like veggie and scum cravings, it does exist: yum the beautiful casserole of steamed vegetables (€ 18) and fresh goat ravioli in a mushroom soup (€ 19).
For dessert, we roll out the classics: chocolate mousse, floating island or even the pancake cake, the house specialty (€ 12). It is obviously sprinkled with cocktails, champagne and good wines. And then a last cocktail for the road like the Joug Joug (rum, raspberry, ginger). The elevator takes you directly to bed without a breathalyzer ...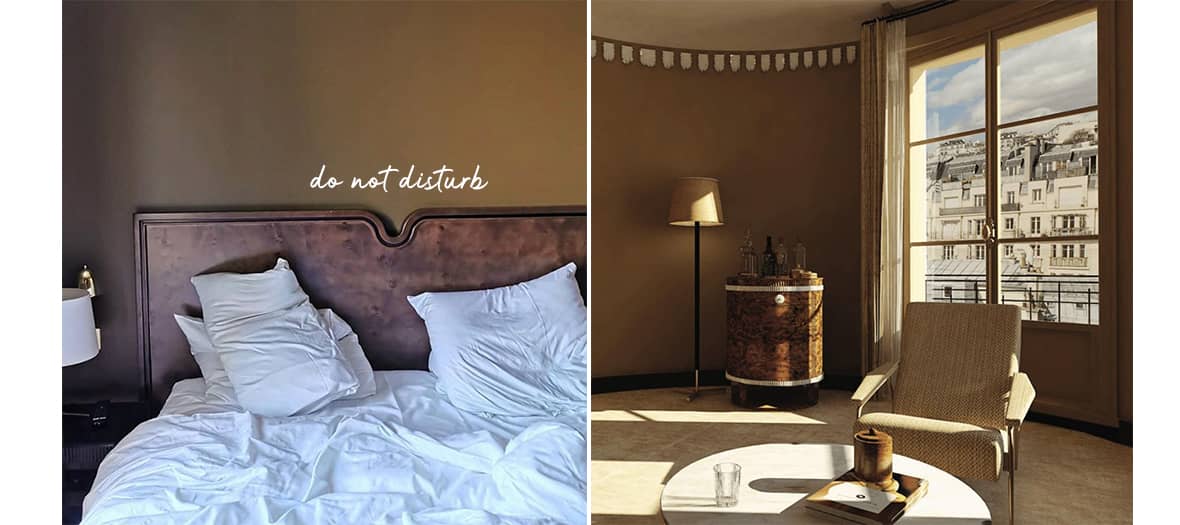 Make love or an after party. You have the choice.
Still, the rooms with the ultimate style (retro touches, antique furniture, crazy view…) await you for a scoundrel night. Long live the curfew!
Open every day from 12 noon to 9 pm… and more for hotel guests!
Also discover Forest, Julien Sebbag 's new terrace and a chic beach at the doors of Paris.